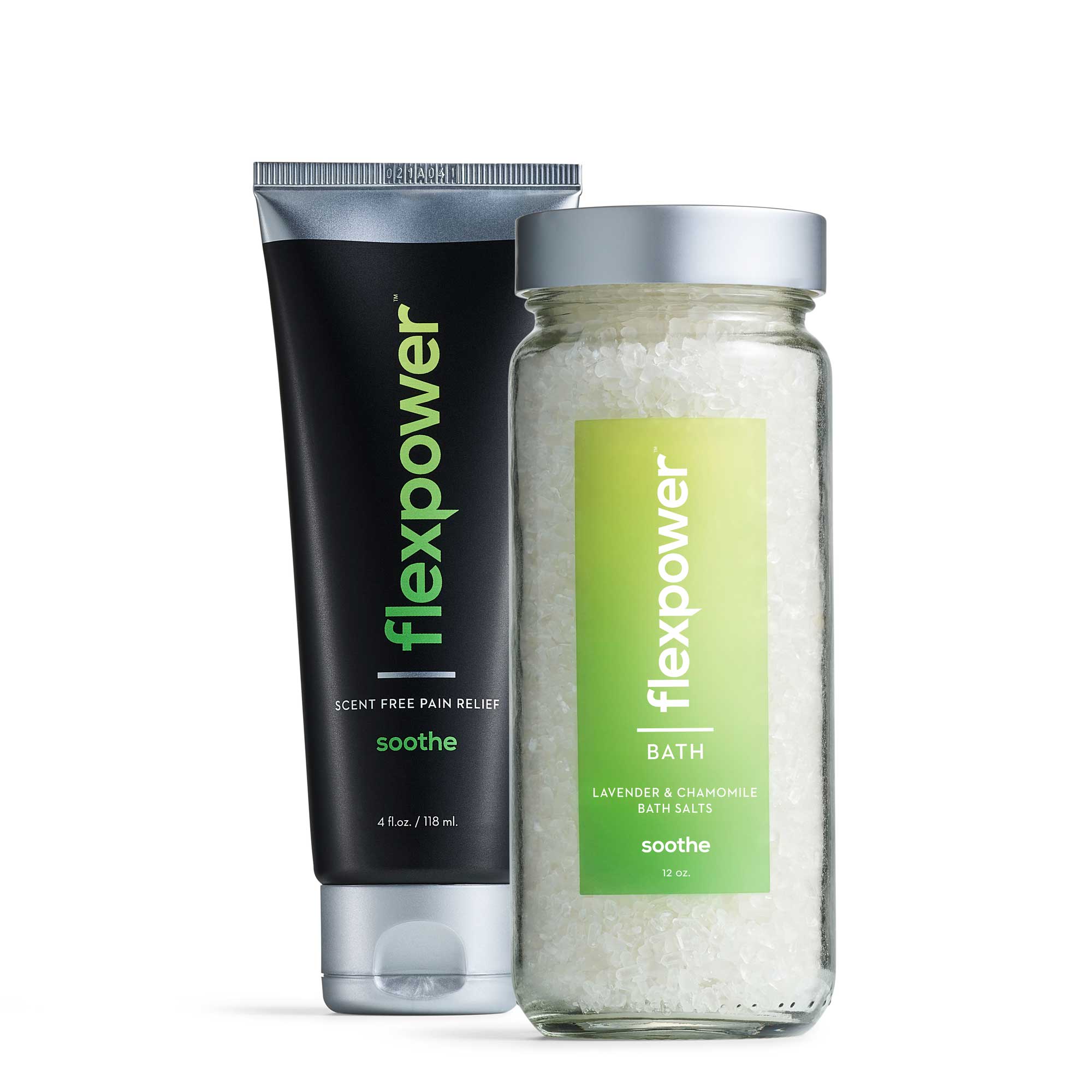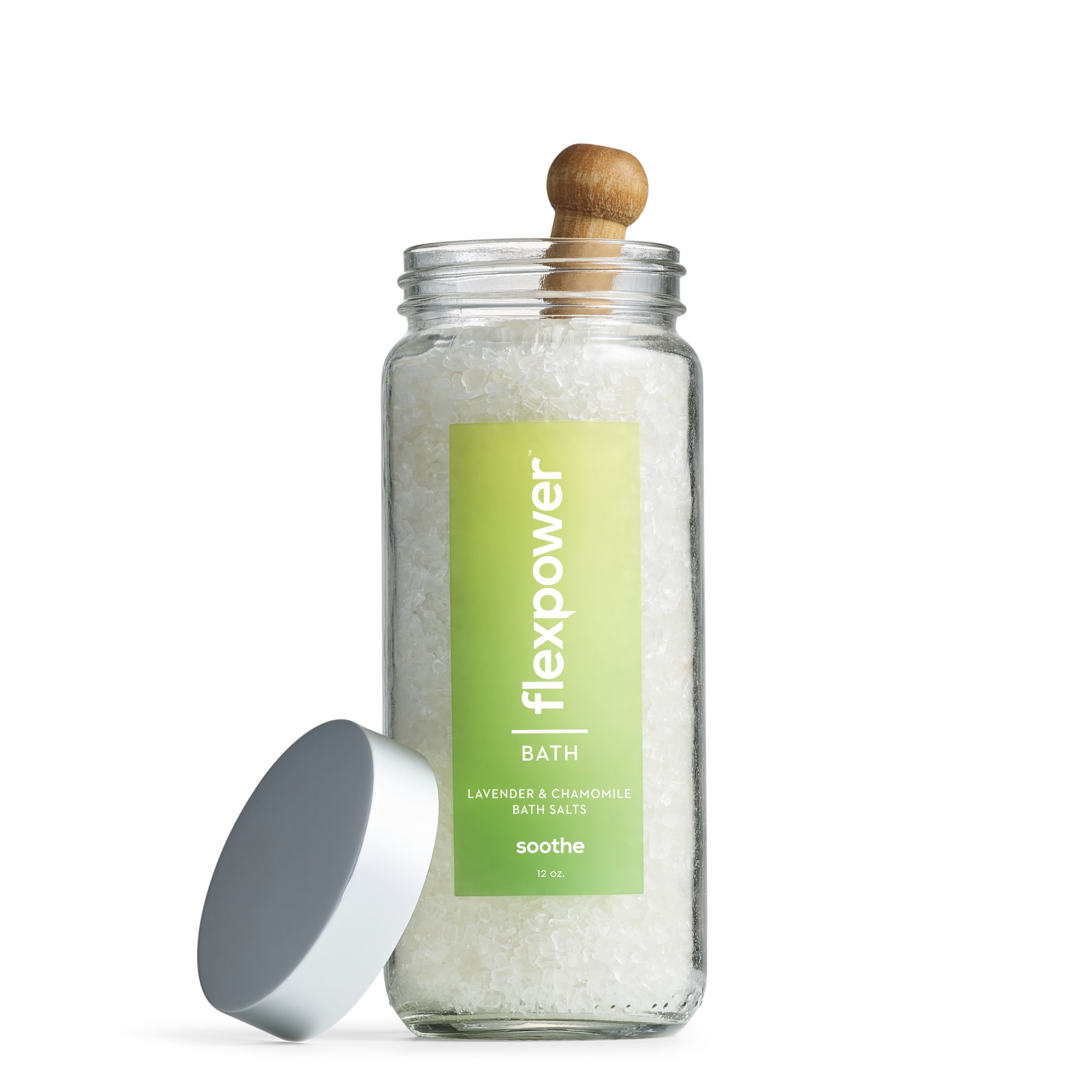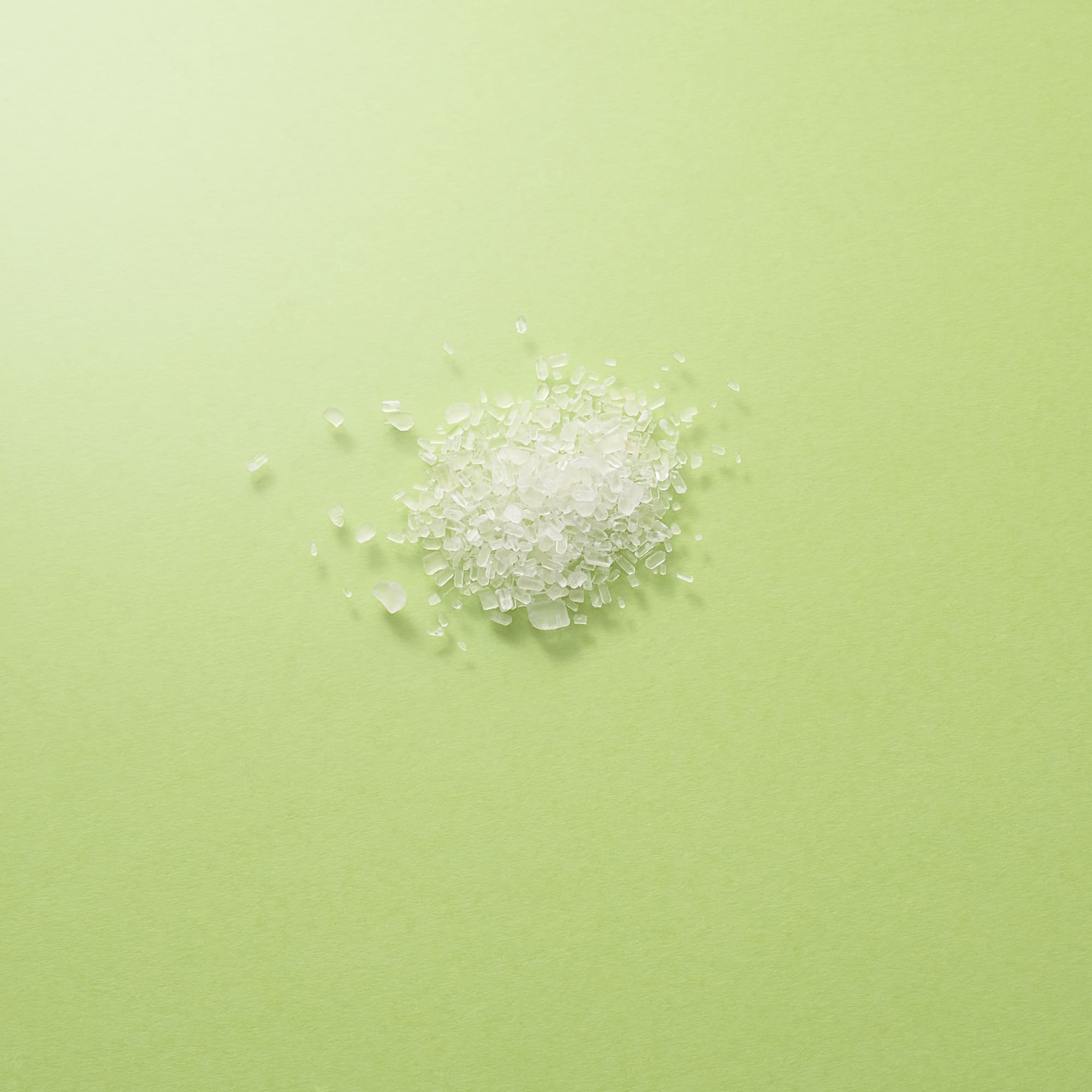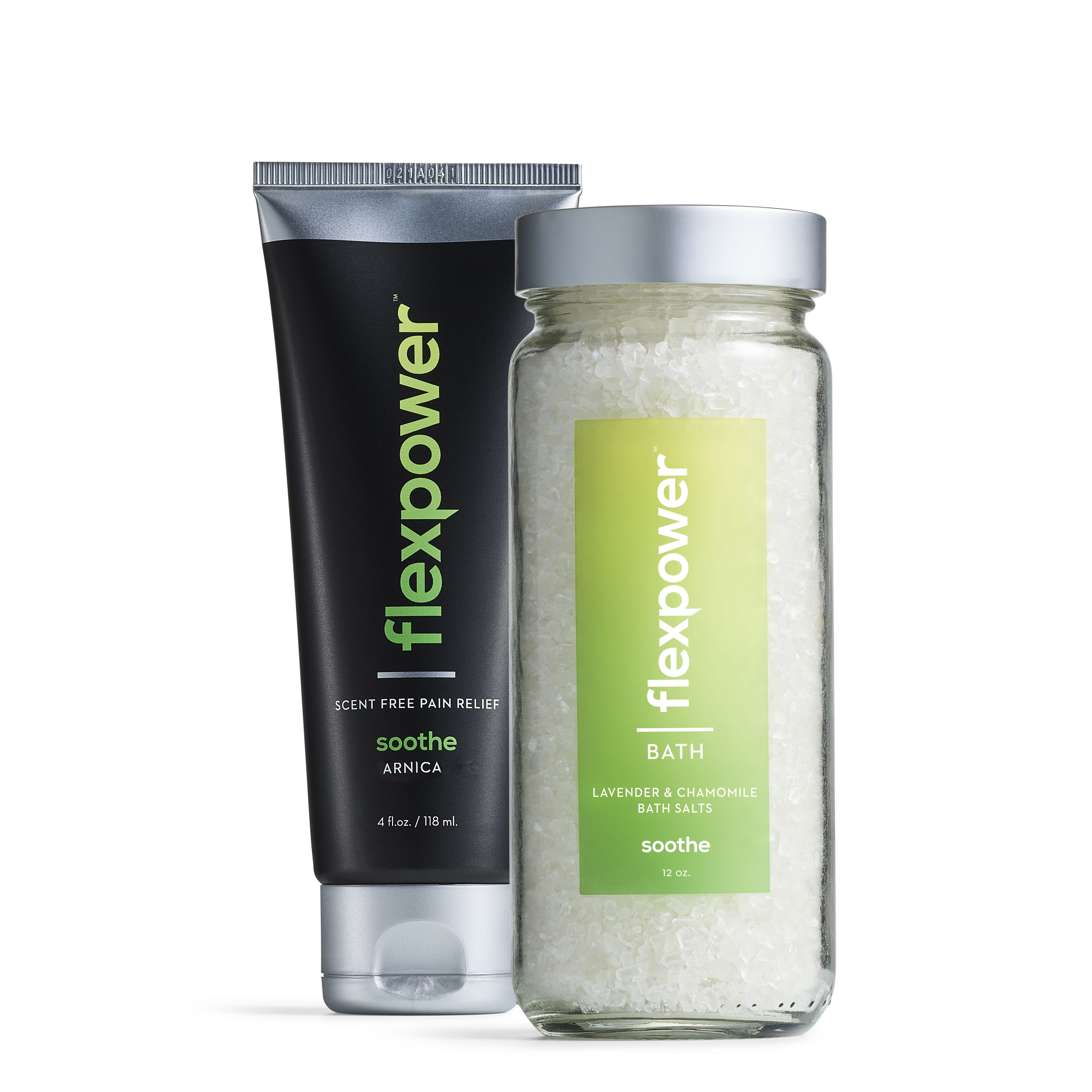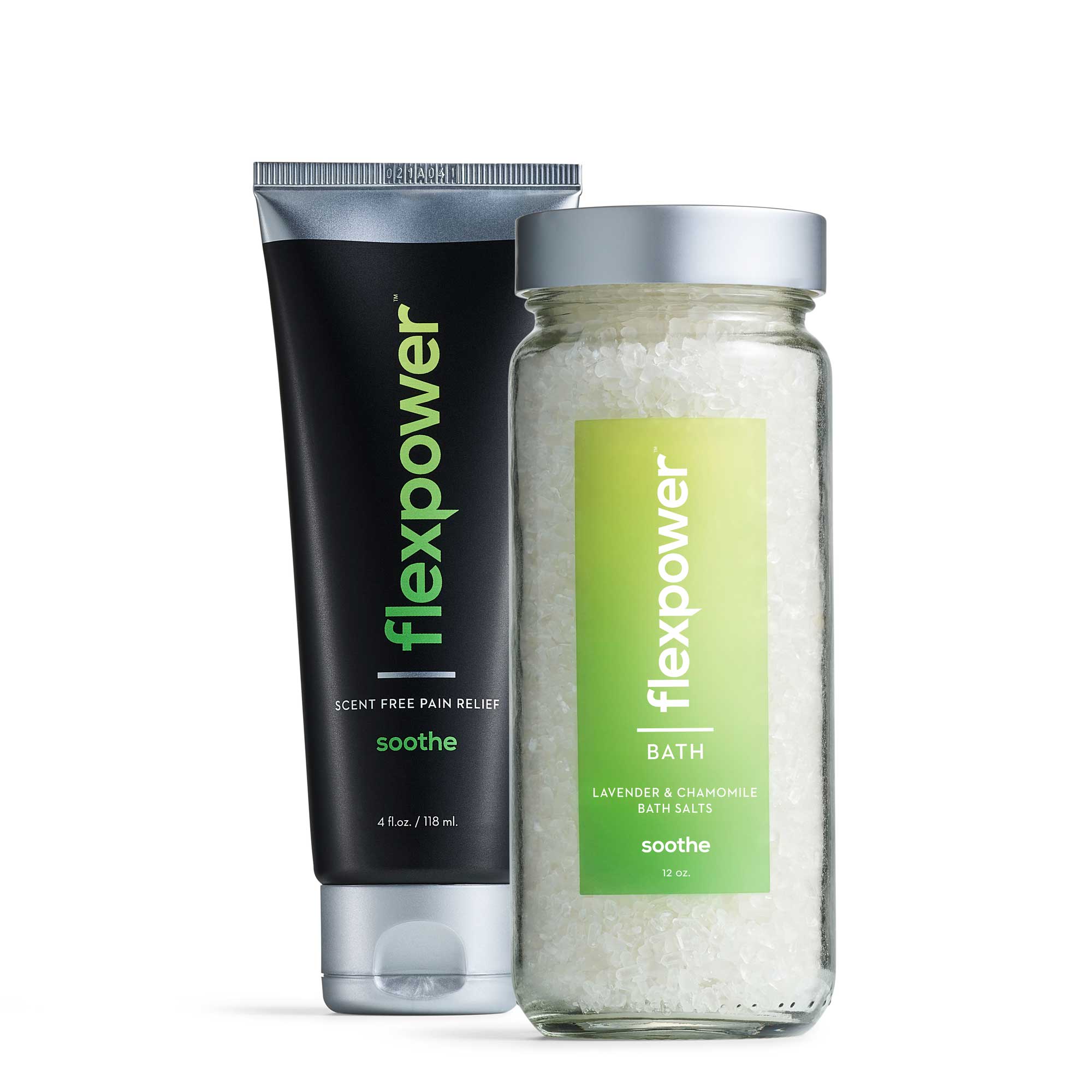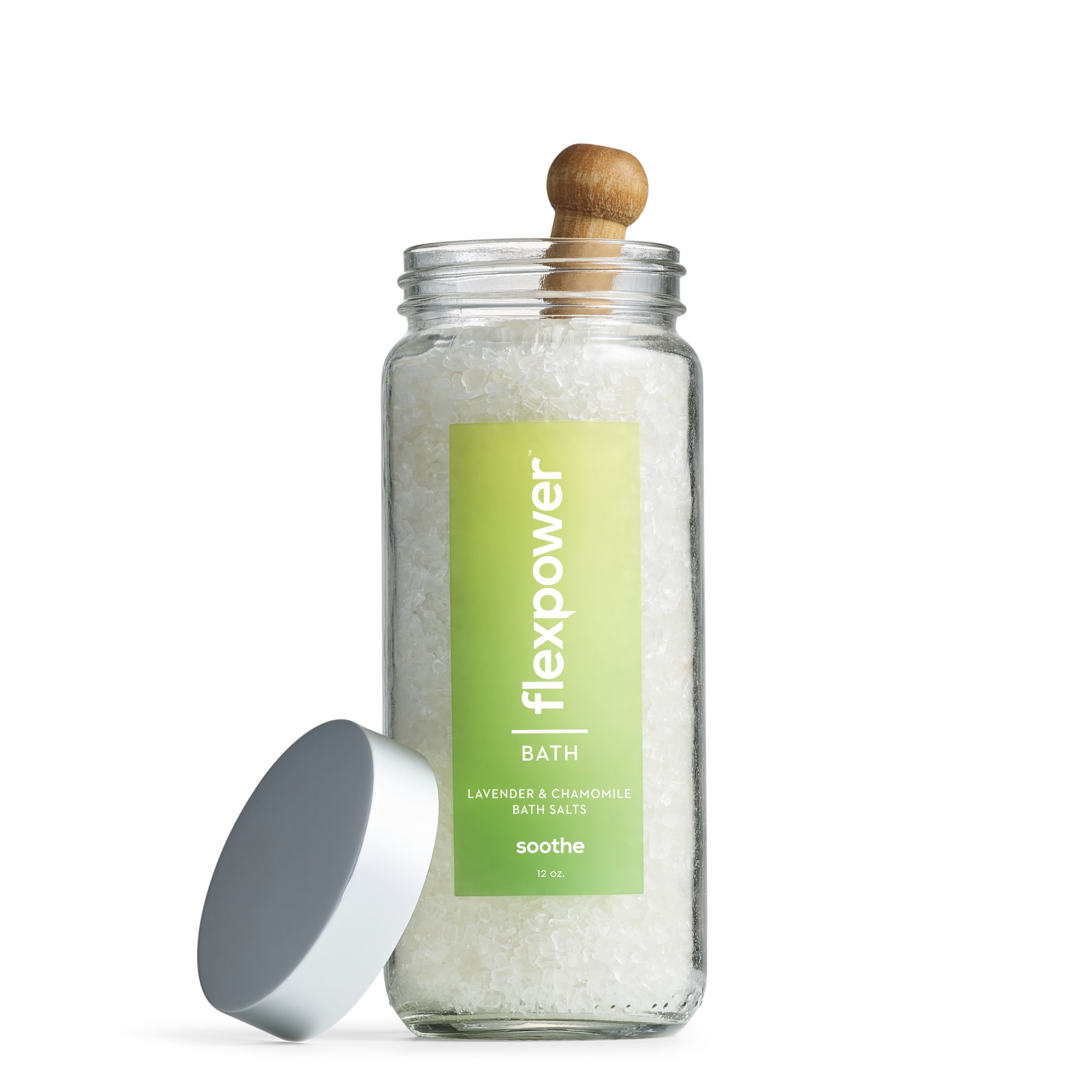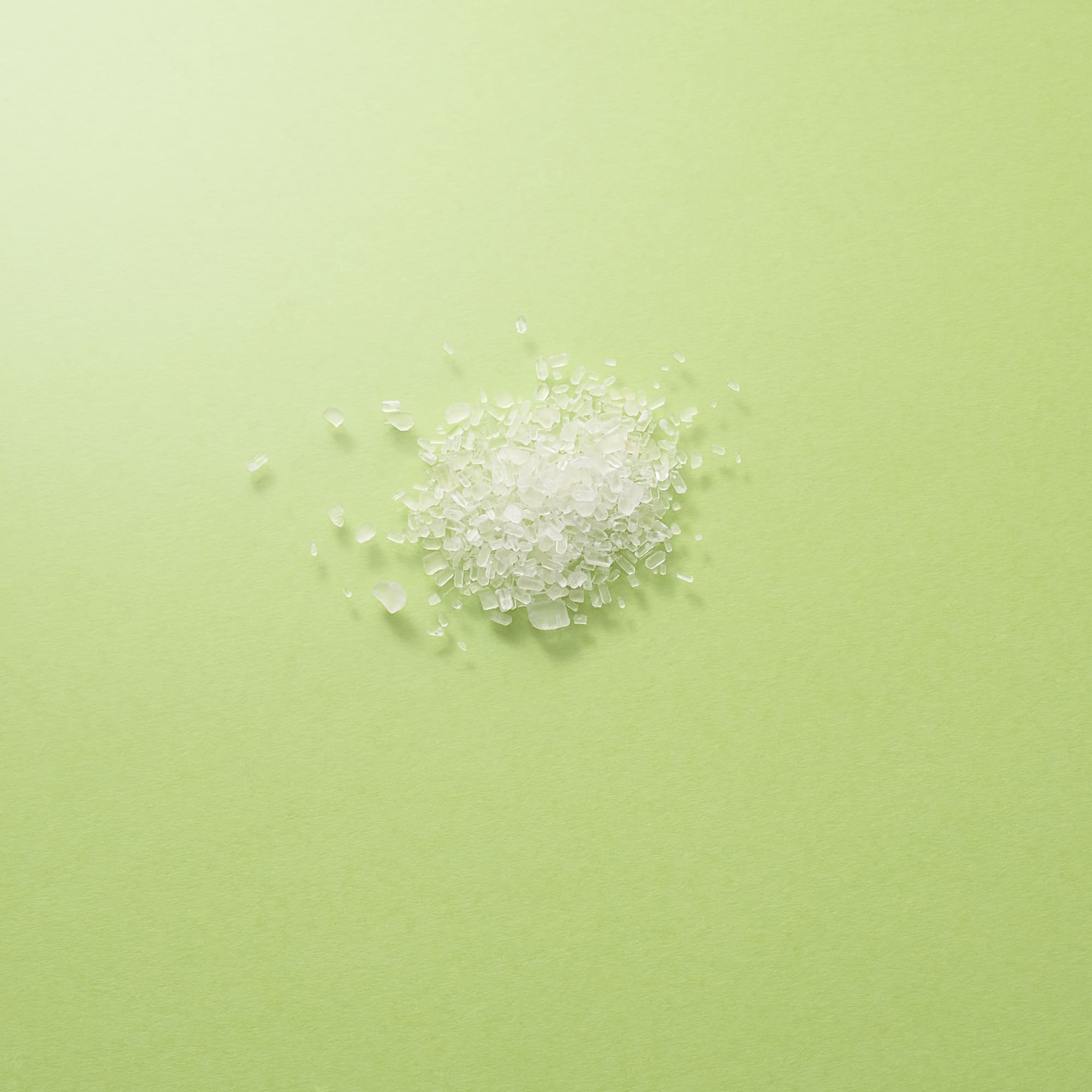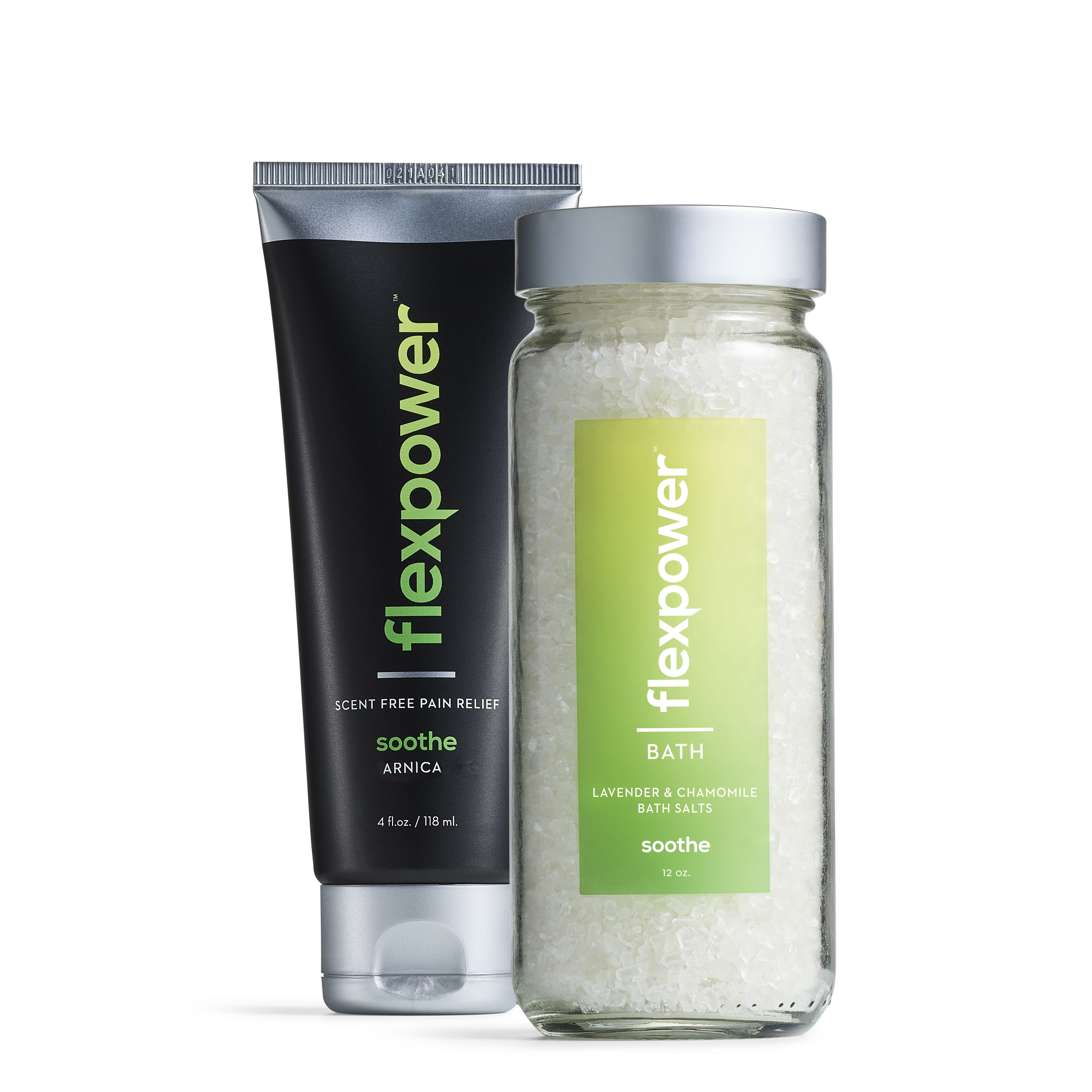 The Soothe Duo
Description
Included with this limited-edition bag is a set that includes Flexpower Soothe lotion, our all-natural, scent-free everyday topical that erases aches and tension through the combined efforts of powerful Arnica, and Flexpower Soothe bath salts, a full body experience pulling together traditional healers Epsom salts and sea salts and bolstering them with Arnica to restore the body, Vitamin E to nourish the skin, and Chamomile and Lavender scents to clear your head.
Sustainably-made with recyclable packaging
Plant-based and cruelty-free
Soothe is made from gentle, natural ingredients, so apply freely to loosen up joints and muscles as part of your daily regime.
Apply or reapply as needed during the day to treat stiffness or mild soreness. A quarter-sized amount in your palm will cover joint areas and small muscles (we suggest using more for larger areas). Rub in well until absorbed, and wash your hands thoroughly after application.
Our products are guaranteed and can be returned within 14 days of purchase for a full refund if you're not totally satisfied.

Because it's produced in small batches to ensure the optimal freshness and potency of our natural ingredients, Flexpower Soothe's availability may be limited.
Our unique formula unlocks the potential of Arnica like no one else.
Mountain Arnica
Humans have turned to this perennial flowering plant, native to the mountains of Siberia and Central Europe, for medicinal purposes since the 16th century. Research suggests arnica can reduce pain, swelling, bruising, and inflammation.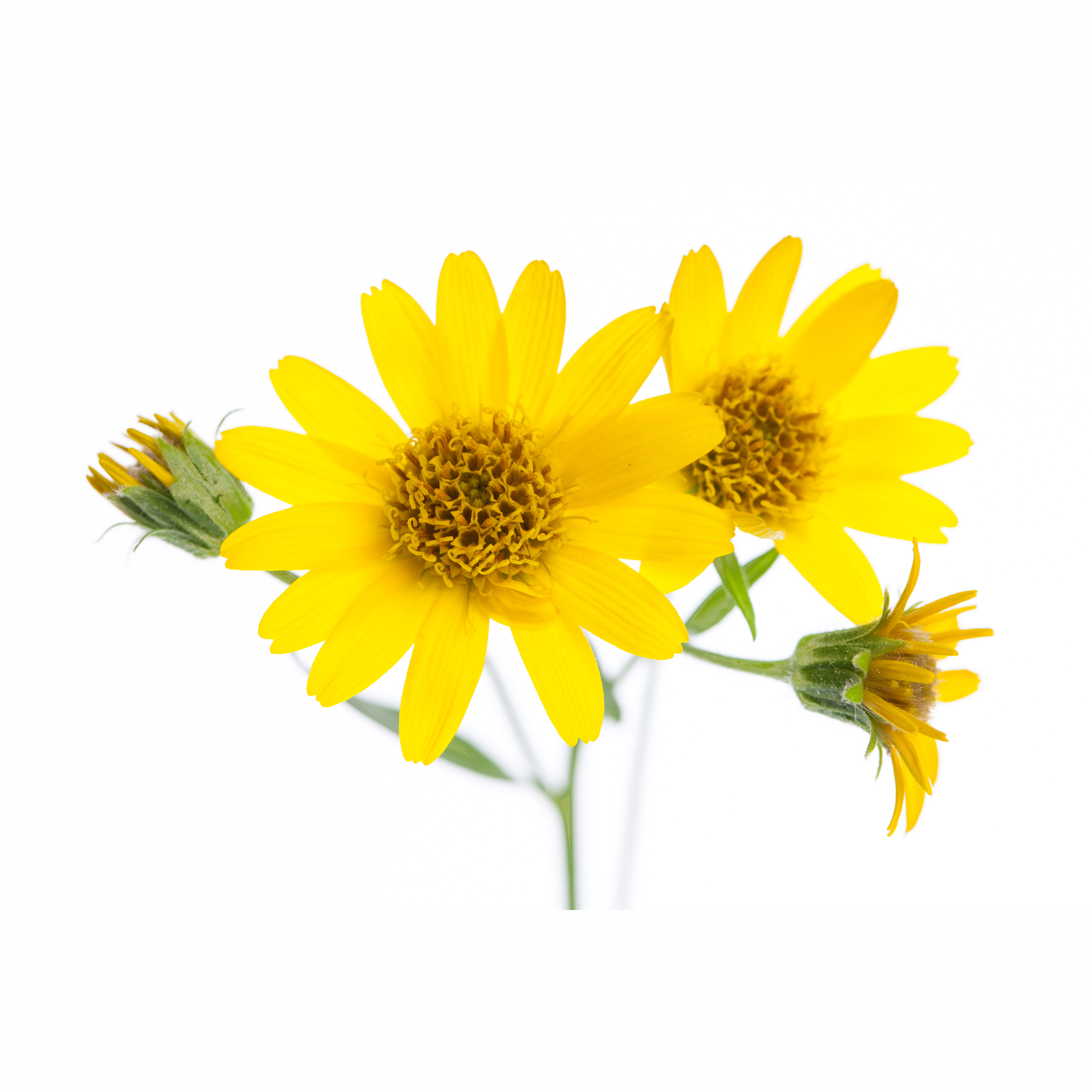 Aloe Vera
Aloe Vera is known for both its soothing and moisturizing properties.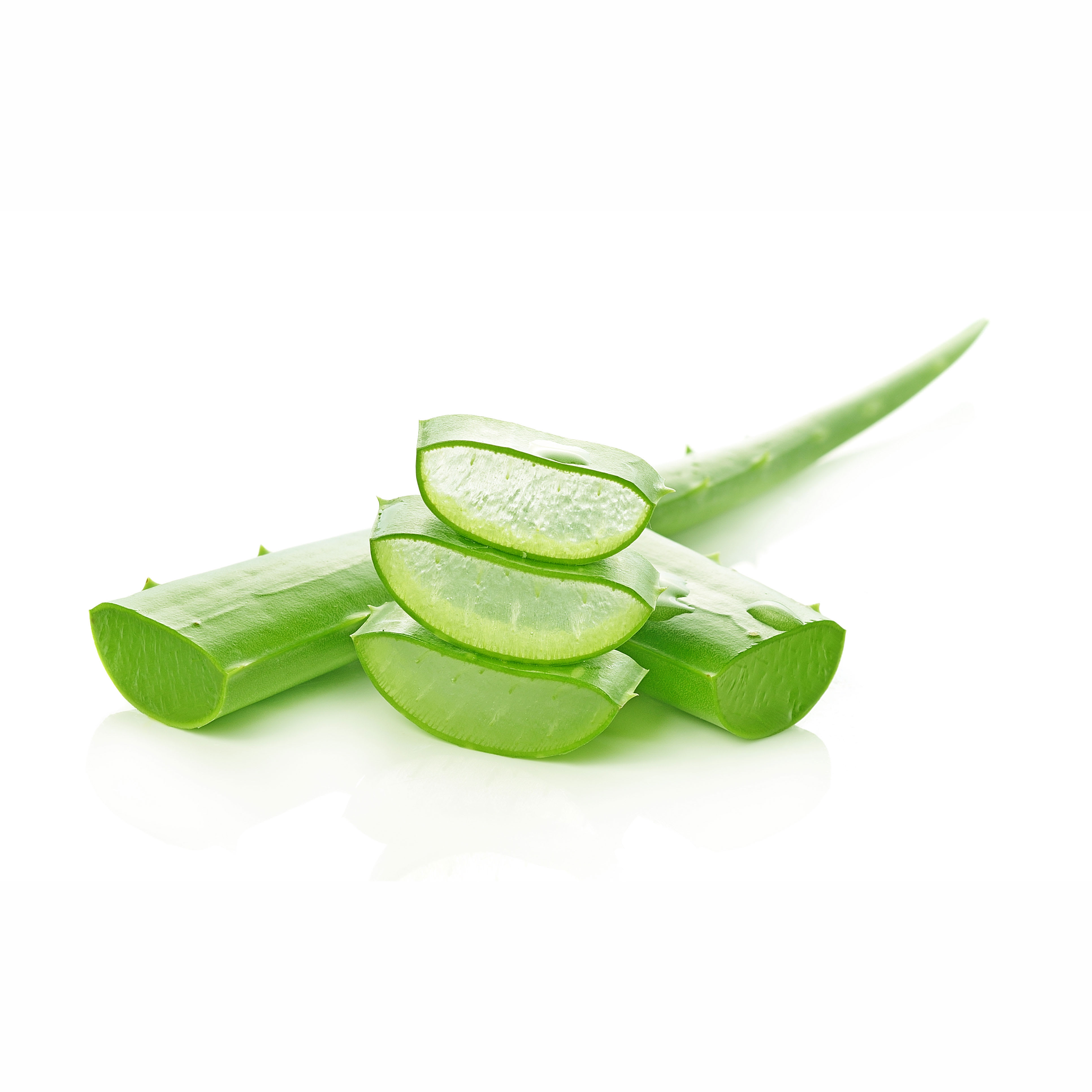 Eucalyptus
Eucalyptus oil has been used ease joint pain, soothe pain areas, and disinfect wounds. Also, it is a renewable and sustainable resource. Trees regrow again and again after being harvested – in fact, some of them have been harvested for more than 100 years.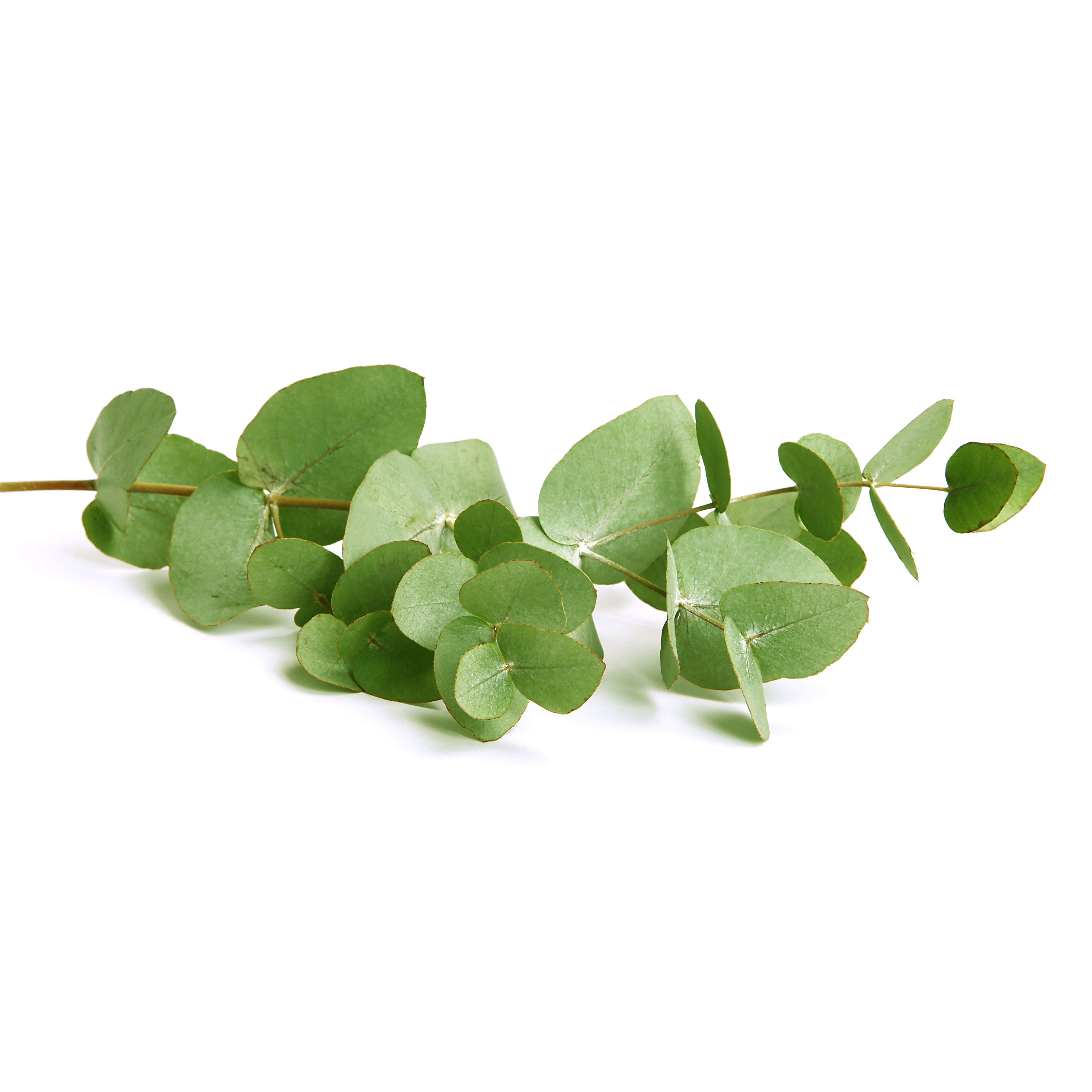 Echinacea
A flowering herb that can help support the immune system and improve skin barrier function.