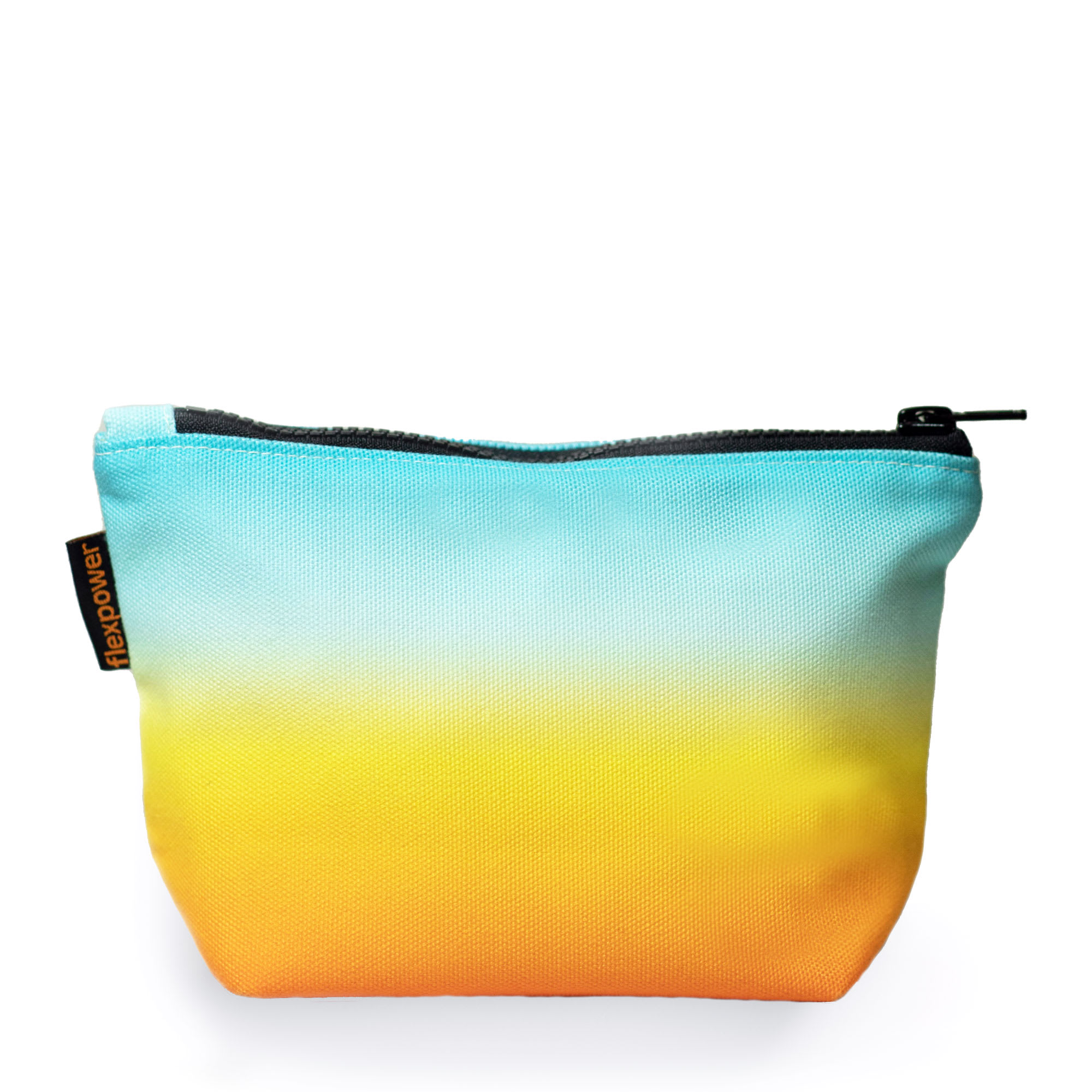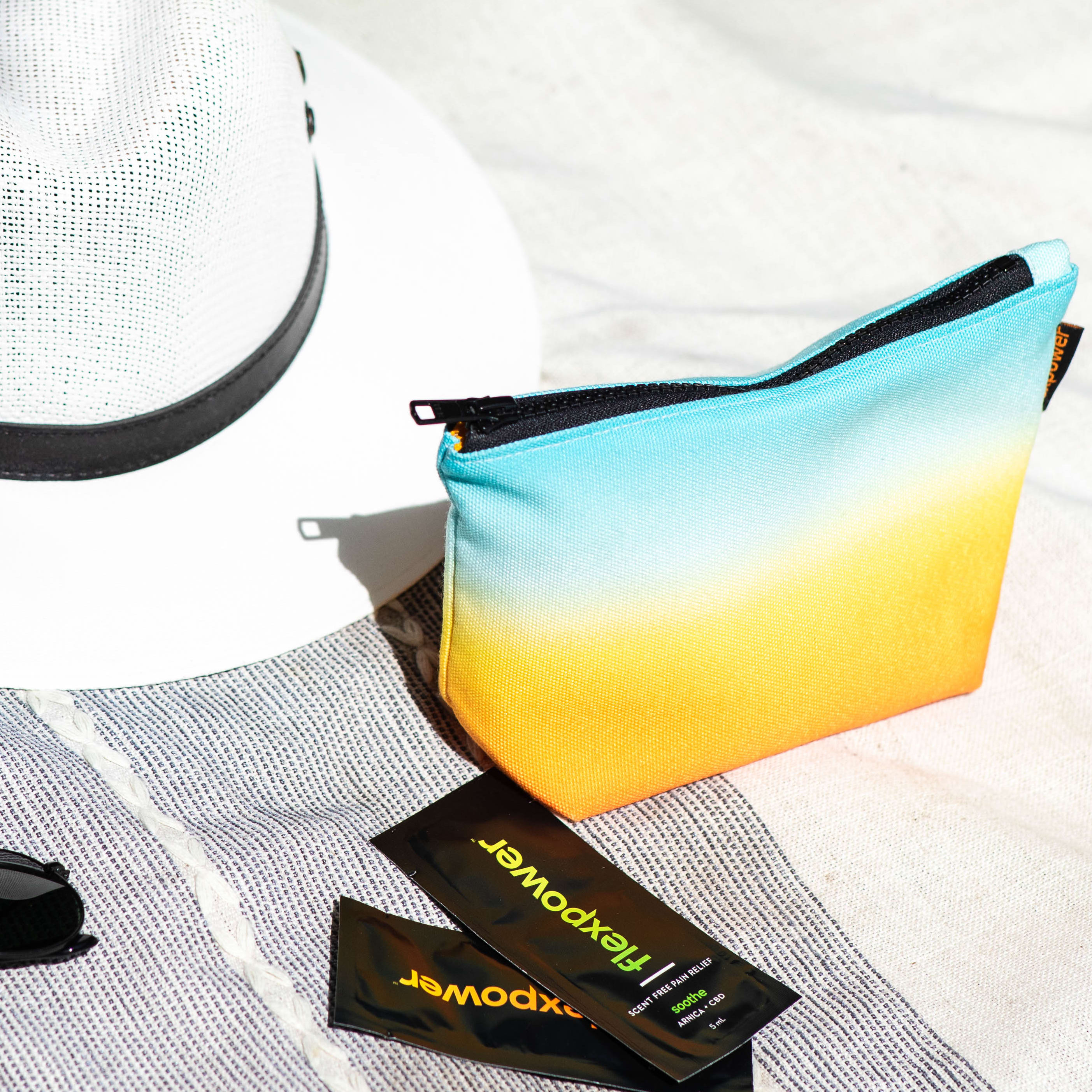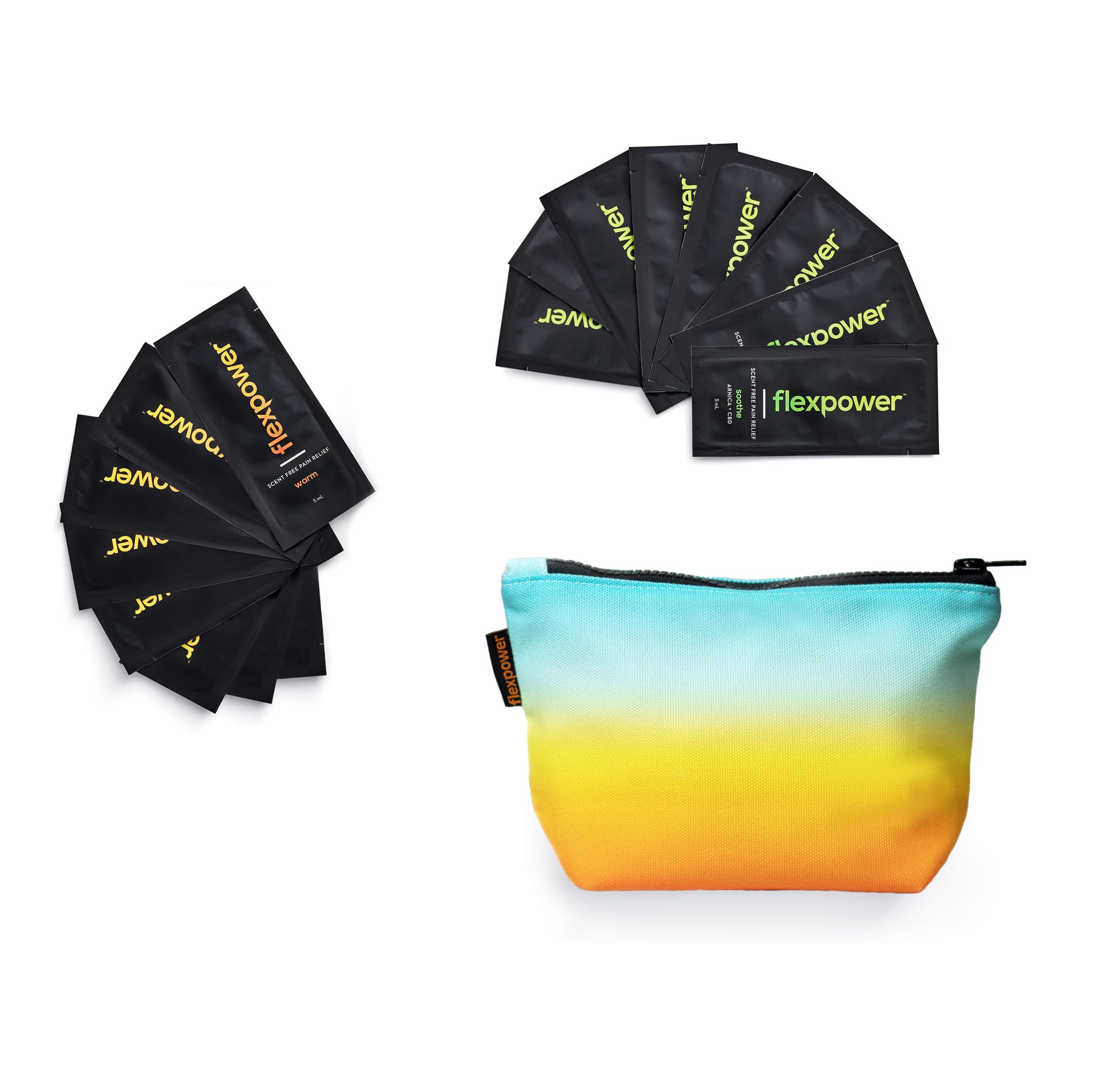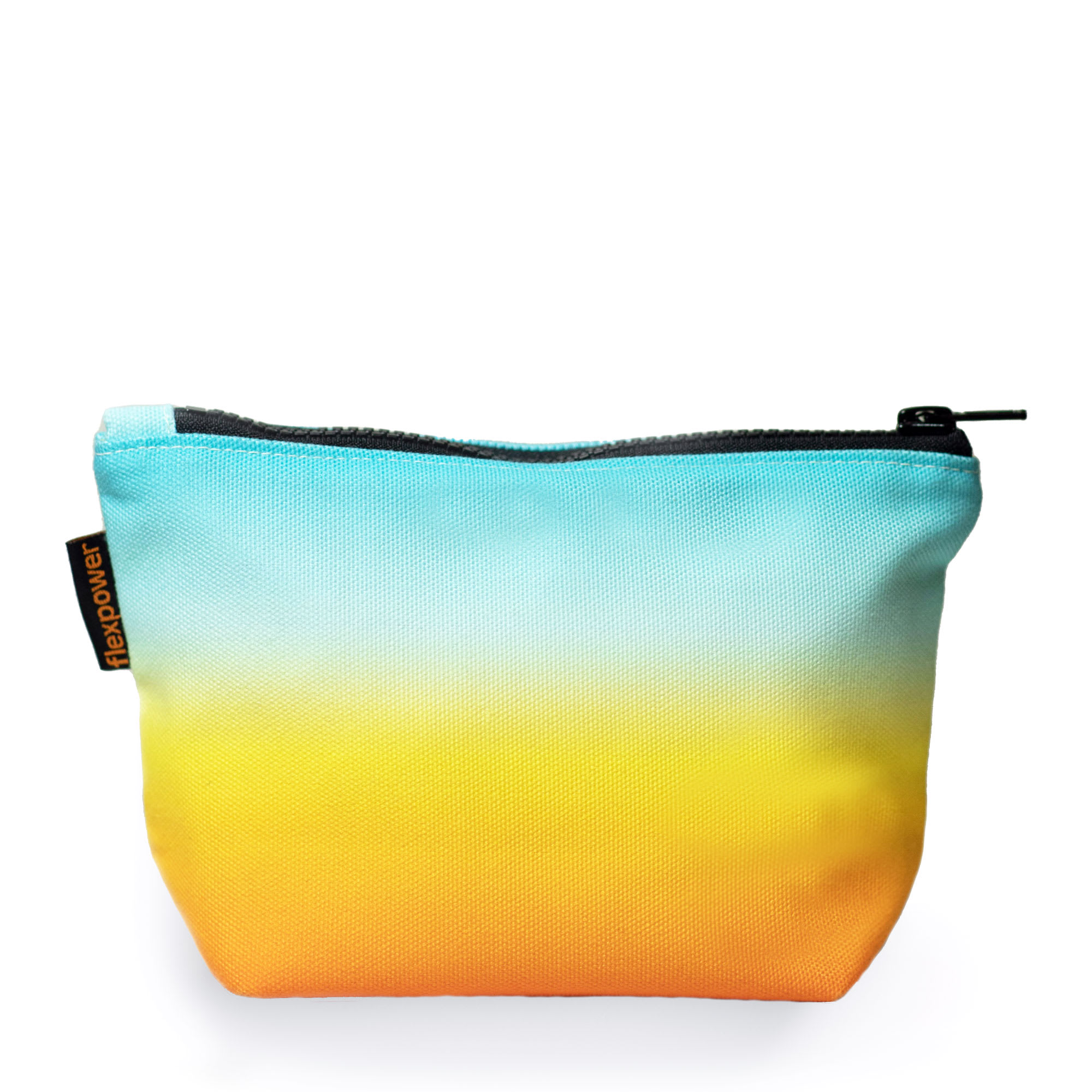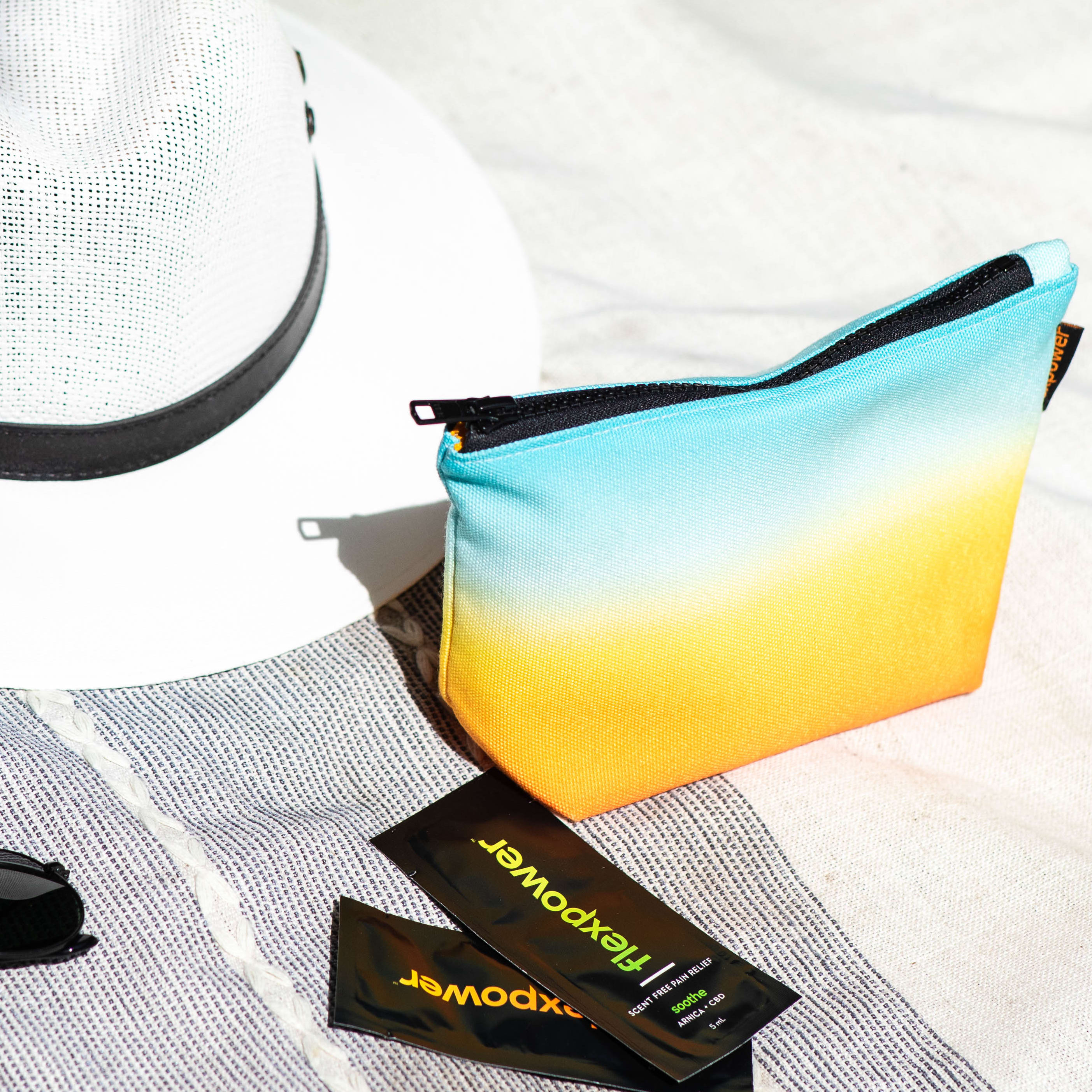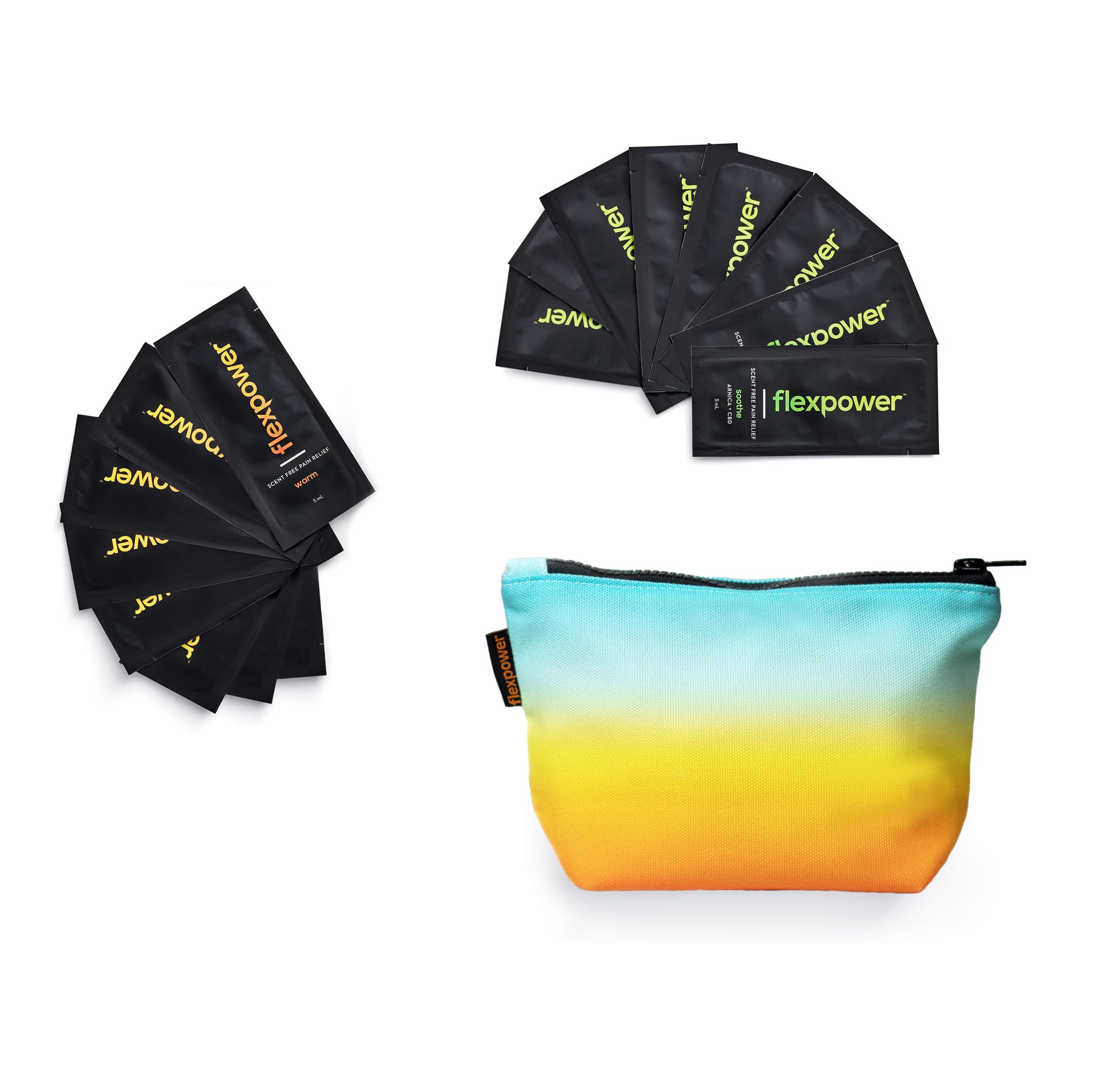 The Summer Travel Kit
Description
At Flexpower, we're obsessed with all the little ways people can feel good every day. The answer is not always more hard work. You can reclaim your energy and happiness without dramatic life changes. This is daily self care all in one place.
Experience the magic of Flexpower with this limited edition summer travel kit packed with the essentials.
8 Warm Lotion Singles

8 Soothe Lotion Singles

Limited edition, summer ombre bag
Sustainably-made with recycled packaging
Accessible packaging for convenience and ease of use
Plant-based and cruelty-free
Our products are guaranteed and can be returned within 14 days of purchase for a full refund if you're not totally satisfied. 
Warm Lotion
Squeeze a quarter-sized amount into your palm for small areas (knees, elbows) and slightly more for larger areas (backs, thighs). Rub in well until absorbed, and wash your hands thoroughly after application.
Apply Warm to joints and muscles as needed as part of your warm-up before exercise or activity; apply after exercise to relieve soreness and muscle pain as needed. Warm also works well to ease arthritis pain, or to enhance ultrasound and massage pain therapy.
Soothe Lotion
Soothe is made from gentle, natural ingredients, so apply freely to loosen up joints and muscles as part of your daily regime. 
Apply or reapply as needed during the day to treat stiffness or mild soreness. A quarter-sized amount in your palm will cover joint areas and small muscles (we suggest using more for larger areas). Rub in well until absorbed, and wash your hands thoroughly after application.
Bath Salts
Pour full packet into a warm bath. Soak and enjoy!
I use my Flexpower every morning before going to set. There is so much standing and walking around and it really helps my muscle soreness!
I have tubes of Flexpower all around my house and whenever I feel sore I just rub some on and it goes away.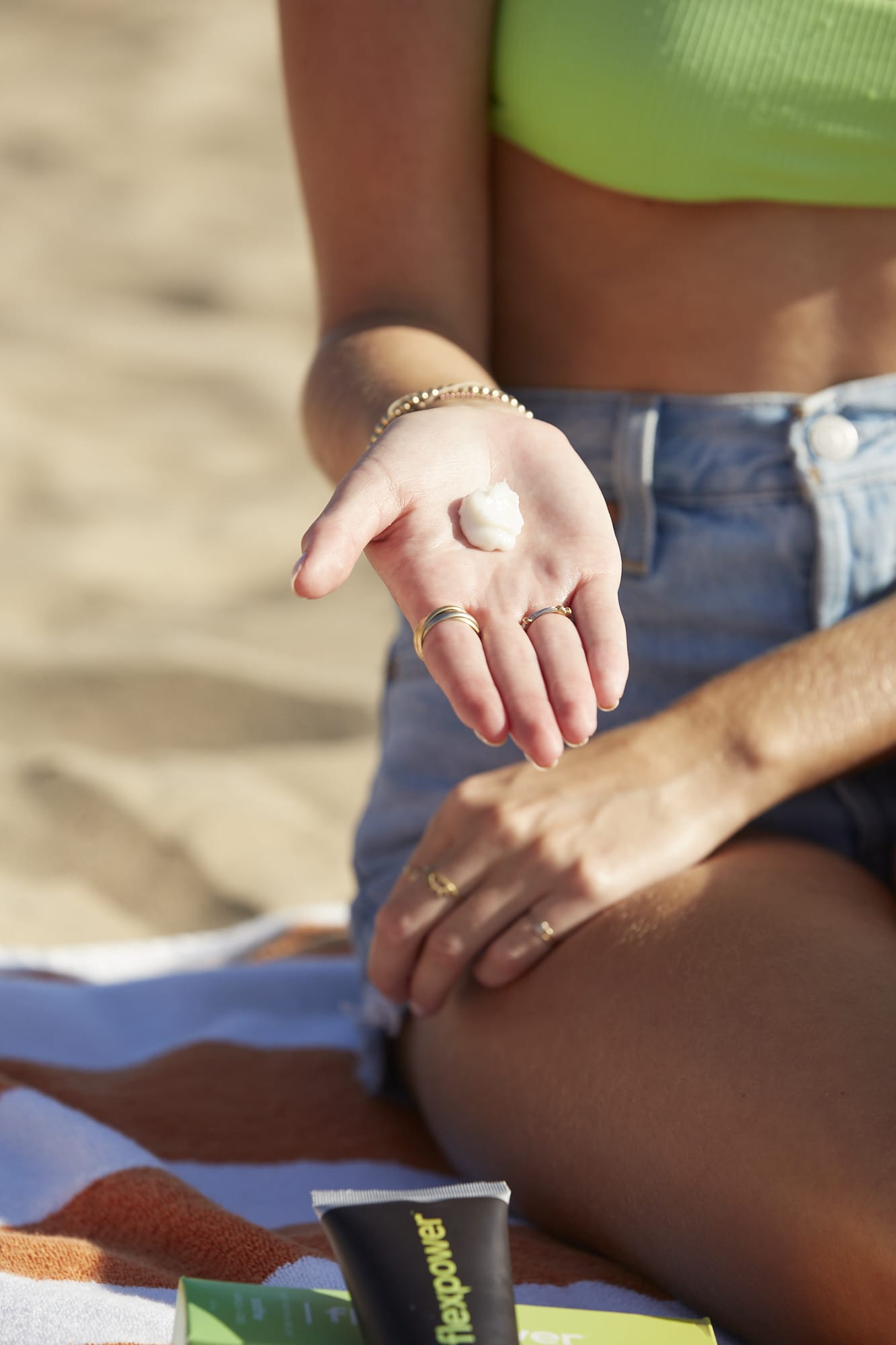 Sustainability with You in Mind
Ingredients You Can Trust
Powerful botanicals
Our lotion products feature mostly plant-based ingredients including arnica, aloe vera, eucalyptus, and echinacea, and our bath salts include many of the same ingredients plus plant-based oils like vitamin E, magnesium, and sunflower oil.
Do not contain synthetic fragrances
Many of our products are unscented. For the items that do have a scent, the delicate, natural fragrances come from essential oils, including lavender and sandalwood (like in our Flexpower x Anne Sisteron bath salts).
Low water content
While many wellness products are diluted with water, we're happy to say that we do not use water as a primary ingredient. That means a tube of one of our lotions can last you up to a month, while providing the effective, healing properties we're so proud of.
Local partners
We locally source our ingredients from artisans located right here in sunny California. Before we collaborate with any of our partners, we do our homework to ensure they meet our high standards, including a relentless commitment to sustainability.
Cruelty-free
All of our products are vegan, cruelty-free, and never tested on animals.