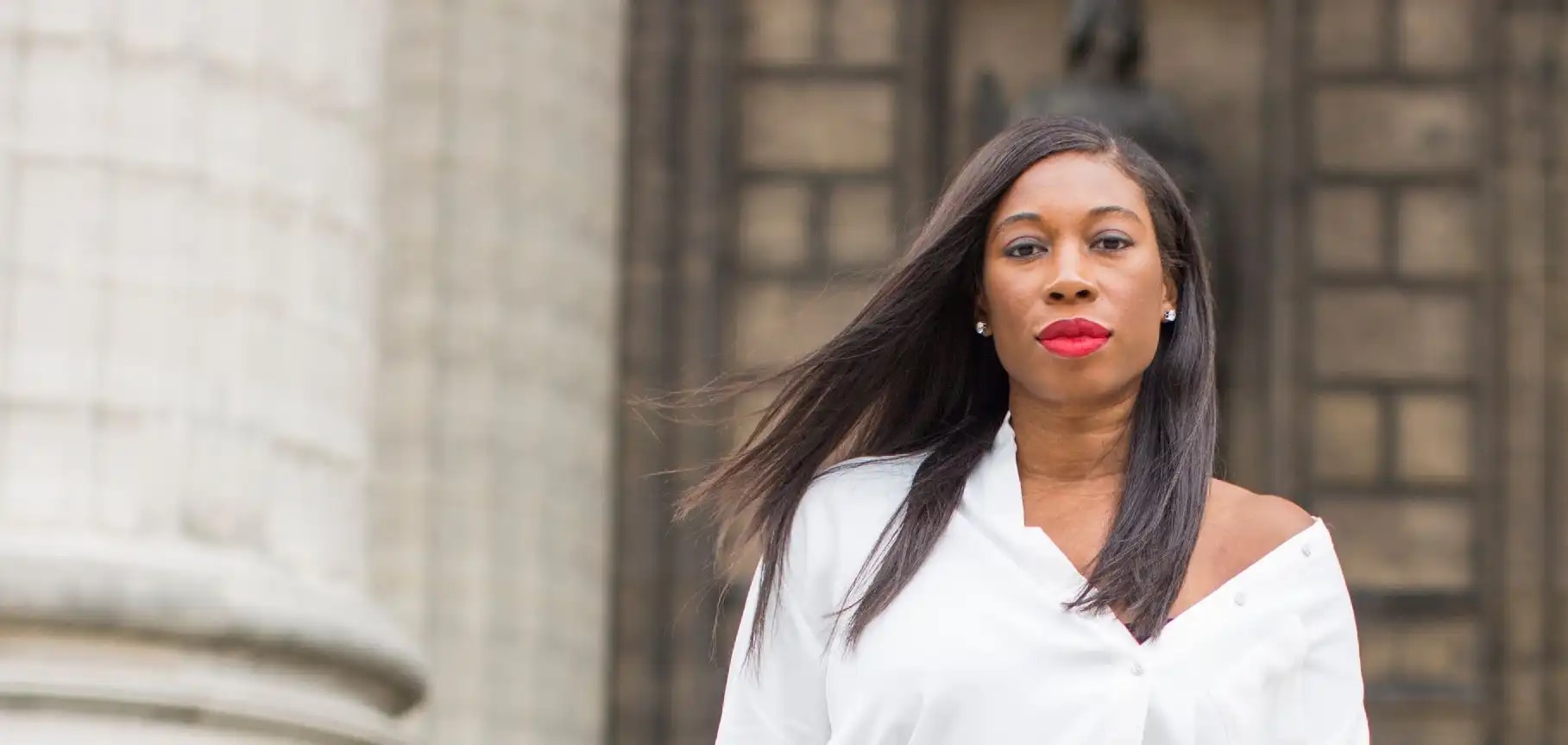 International Women's Day Profile: UFCG Founder/CEO Umindi Francis
Help us celebrate Women's History Month and International's Women's Day with stories of finding purpose, spreading positivity, and feeling good
Flexpower believes that everyone has the right to feel good, and that nothing should prevent anyone from chasing those things that energize them, challenge them, and move them. Throughout the month of March, we're celebrating Women's History Month and International Women's Day through conversations with women from vastly different backgrounds, disciplines, and careers to find out how they chased their own sense of purpose, found their own source of "feel good," and used their positive drive to help and inspire others.
Everyone strives to have that "this is what I was meant to do" moment in their lives and careers. The feeling that they've found "it." But what do you do if you know deep inside that you have more than one "it"?
If you're Umindi Francis, you go for it all.
To put it in perspective, consider this: While an undergraduate on the path to medical school (thanks to an early interest in science), Umindi used what little spare time she could find "somewhere in the middle of my organic chemistry classes and research" to indulge her entrepreneurial interests and her creative drive to get a job with an investment banking firm and start her own marketing agency with her best friend at the same time. "We just started hosting events at the local mall for Versace, Donna Karan…bringing all these kids together for these things."
Clearly her path was not going to be linear, and Umindi's willingness to take chances, trust her instincts, and surround herself with positive, supportive people eventually led her to create her own consulting group, UFCG (Umindi Francis Consulting Group) in 2010. Through UFCG, Umindi is able to tap into her extremely vast well of experience in fashion PR (she has worked with the likes of Louis Vuitton, Fendi, and Bottega Veneta), event management (she has partnered with celebrities for red carpet moments ranging from the Academy Awards to the Grammys to Cannes), and brand development to help founders find their voice, their larger purpose, and their own path forward.
Fueled by a drive to give back and make a difference, a willingness to take a few leaps of faith when needed, and a seemingly inexhaustive supply of positive energy, Umindi is one of those people for whom the question "so what do you do?" has no simple answer – and she wouldn't have it any other way.
Flexpower had the chance to catch the ultimate multi-tasker to find out more about how she chases her own sense of feel good.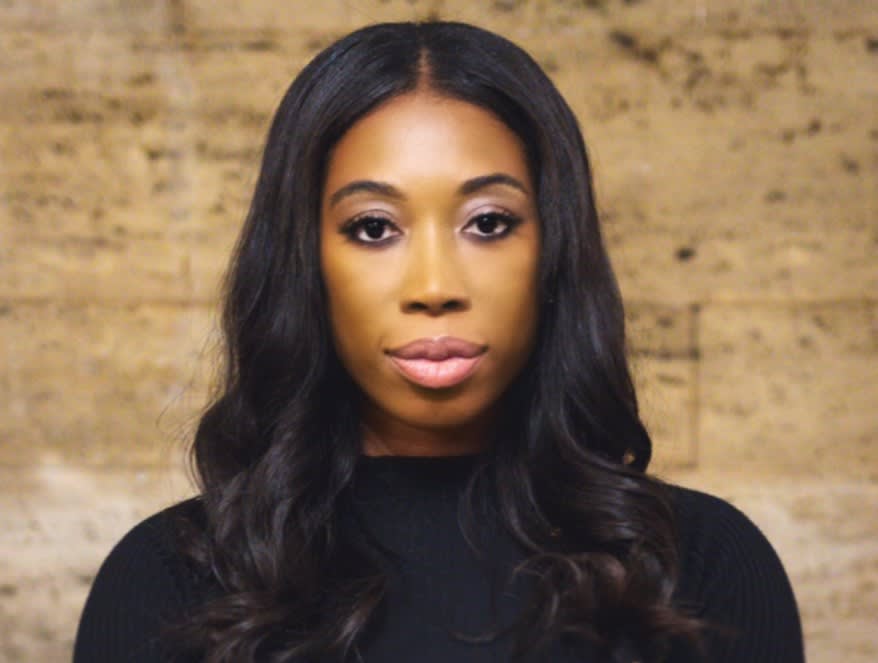 You were inspired to switch to a career in fashion PR…while interviewing for an investment banking position. That's quite a leap…
It was like a bungee jump! I was working in investment banking and had gotten into this really great program. I had been with this firm for 2 years but I remember calling my mom, saying, "Hey mom I really want to switch careers." She said, "No, stick it out…" I networked and did whatever I could to break into this creative space and after my first two years in investment banking, one of my private clients was working at another investment firm and wanted to poach me for a more senior position. I went through this whole round of interviews and I remember sitting in the interview and he said to me, "I love your suit, is that Calvin Klein?" Just the fact that we had that kind of conversation in an investment banking meeting I just knew there was some sort of passion for me in this kind of creative space. That was kind of like a very light bell that rang in my ear.
I had a friend who worked at Tommy Hilfiger at the time, and I had a friend who worked in public relations at a record label – and they just really helped me network and meet with people. I had several informational interviews, and ended up getting internships at Elle magazine and Nicole Miller. After my internship there ended, Nicole Miller offered me a position. I was like, "Is it an assistant position?" and they said, "No, we want to make you PR Director." I went from intern to PR director.
Looking back on that moment, why was that so pivotal you?
Nicole Miller took a chance on me but considering my overall experience at the time I was prepared. I remember my first MTV Music Awards, I dressed so many celebrities, which was great. For my first event at Nicole Miller I didn't understand fashion industry protocols. I called the Editors-in-Chief directly to invite them. When the Editor-In-Chief of Harper's Bazaar at the time came to the event she asked, "Who is this young woman that called me directly and insist that I attend? I have to meet her." She was then an ally for the remainder of my career. I was resilient and knew I had a passion for this creative space.
What do phrases like "making a difference" mean to you?
That is the ethos and the core of my business. I wake up every day to make a difference in the lives of founders and help them achieve their dreams and goals. But I also seek to work with companies that have a social impact. I encourage all of the brands that I work with to have some social initiative, some social responsibility. We as a firm represent a number of organizations with the mission of social impact.
We recently launched a social impact tech company called Jenerus here at UFGG which is designed to address the food insecurity problem that is affecting 54 million Americans. This is essentially an opportunity for those in need to go online, shop for groceries, and anyone who is willing and able can pay for those groceries and people can get a hot meal on their table every day.
What we do in the world is very cyclical. For me, I make a conscious effort with everything that I do to try and support companies that promote social responsibility and social impact.
Has there been a piece of advice you've gotten – or that you give – that you keep coming back to throughout your life and career?
You have to protect your dream. You can hear the advice of others, but you can't surround yourself with naysayers and people who haven't accomplished what you endeavor to do and accept their "No's." That doesn't work at all. If you have a dream, protect your dream, keep it from negative people – know who your tribe is. You know who to share your dream with and who encourages you, and you know there are people who will laugh at you. But they will laugh until you do it, and then they'll ask, "Can you show me how to do it?"
It's hard to make a blanket statement, but I would simply say: Don't be afraid to take the next step. And it's not easy for everyone, right? If you have a family, you can't just jump out of a plane without a parachute and do what you want, but if you have a burning passion to do something, to make a change, try it. And take the step. Sometimes whatever you endeavor to do takes you twice as long to get it started, but that's actually the norm! Just do it. Positive affirmations are important. I start every day by reading some. Sitting down, meditating, and reading positive things and going through social media and avoiding negativity. If I see a message that's going to pull me down, I just go right over it. Taking time outs from that, when so much of my job involves being aware of what's happening in the world and pop culture, you have to balance it.
What do you do when you need a recharge, or need to get back in touch with what feels good?
I travel. It's something that I've always done, professionally. I can comfortably say that I am very good at work/life balance – so far. I think getting away has been very beneficial to me. Taking time away from things gives you an opportunity to recharge, be creative, to reflect, to journal, and to come back with energy and it helps you avoid burnout. I'm not an advocate of working around the clock and never taking a break. That's what I do to recharge.
Travel has always been a big part of my life and career, but I'm a repeat offender. I have my favorite places. I'm from the Caribbean, so I have a comfort level there. And I love Paris.
_____
Read our entire IWD/WHM Series