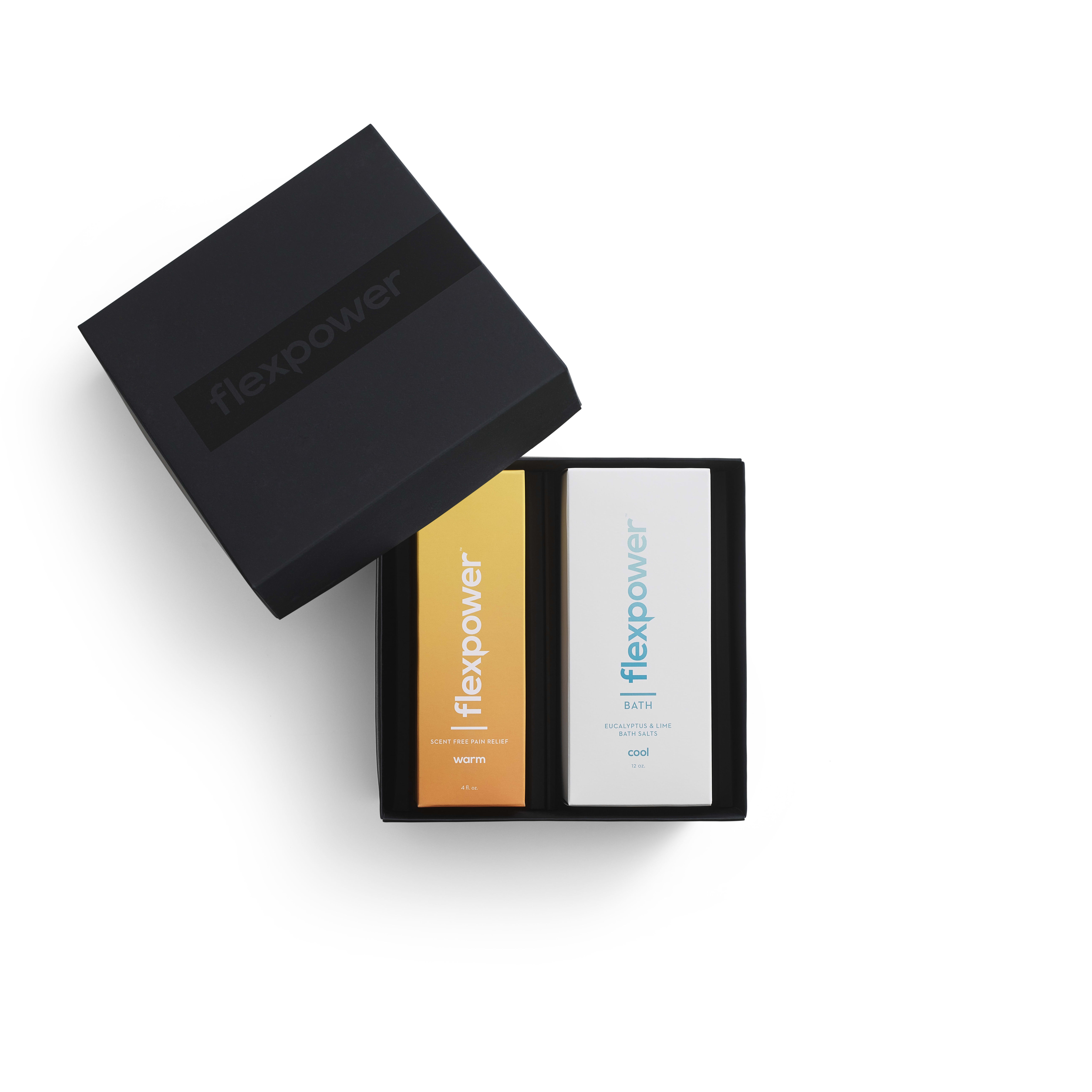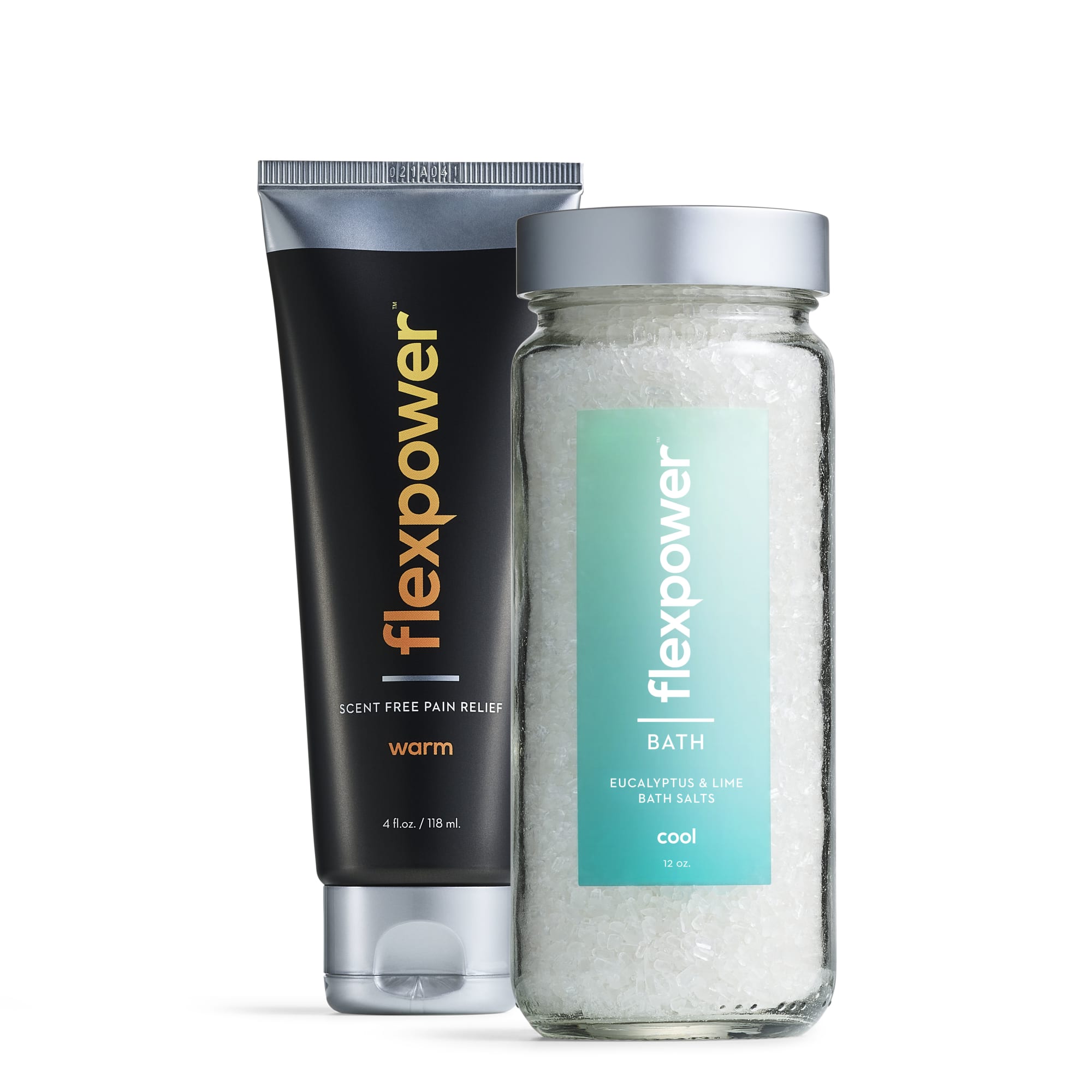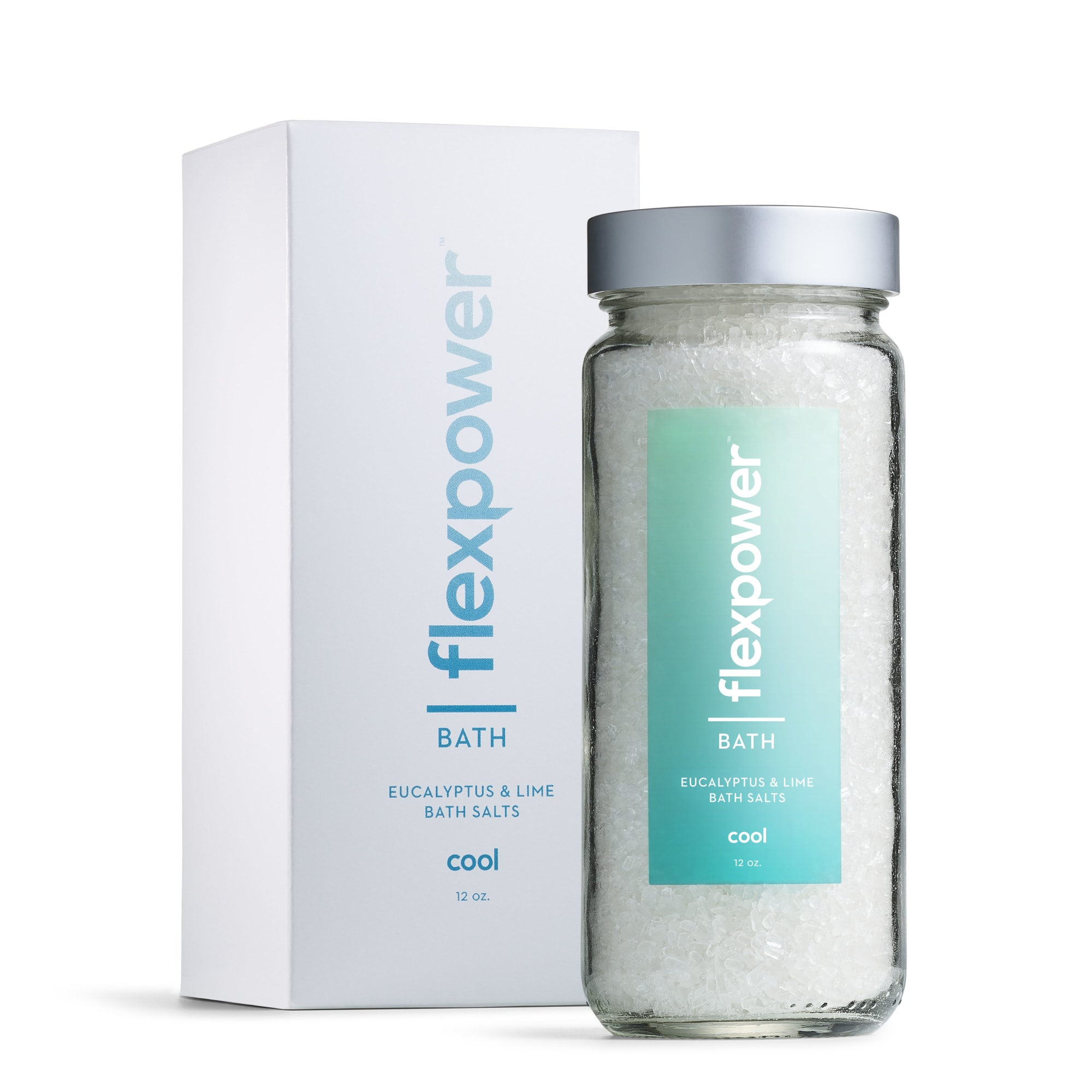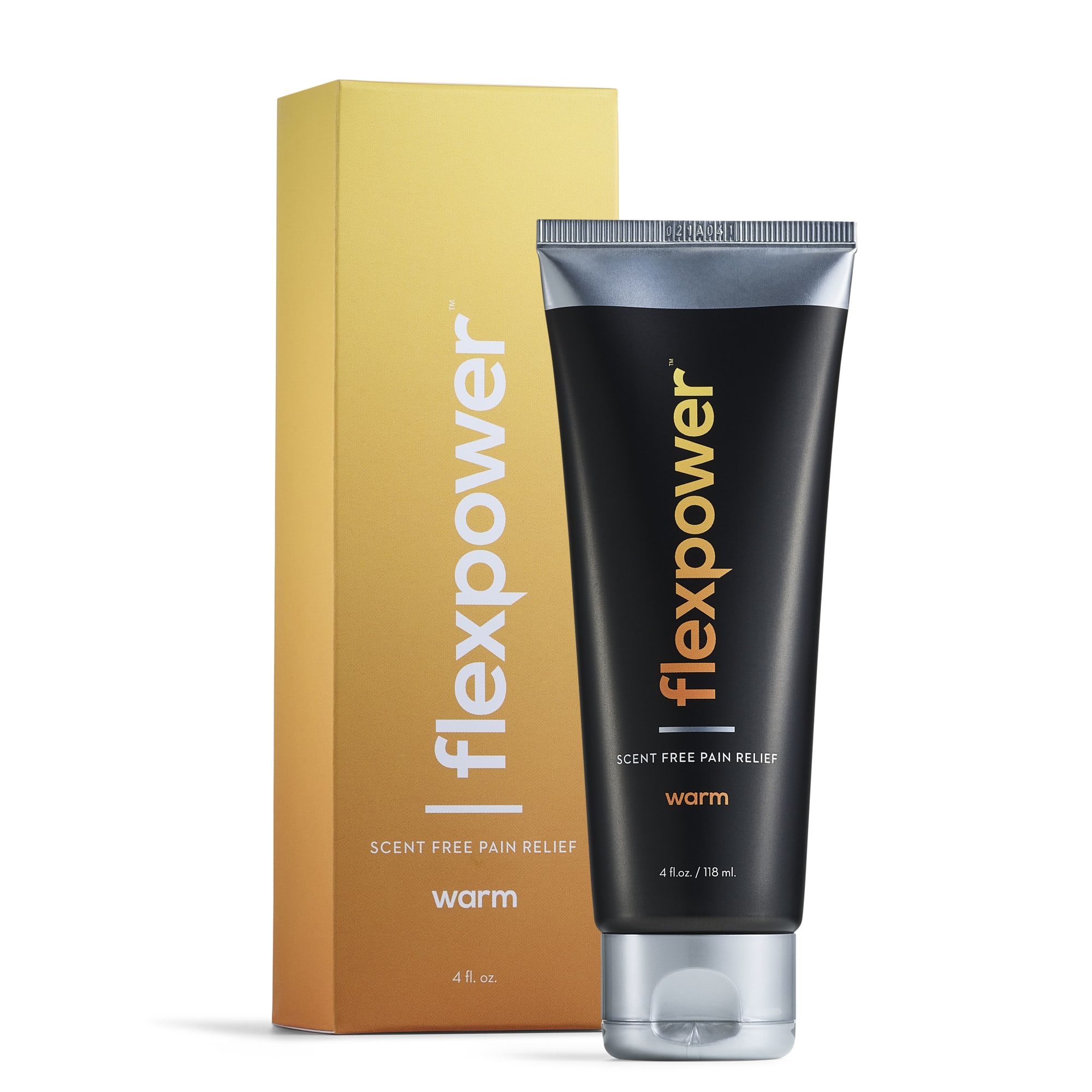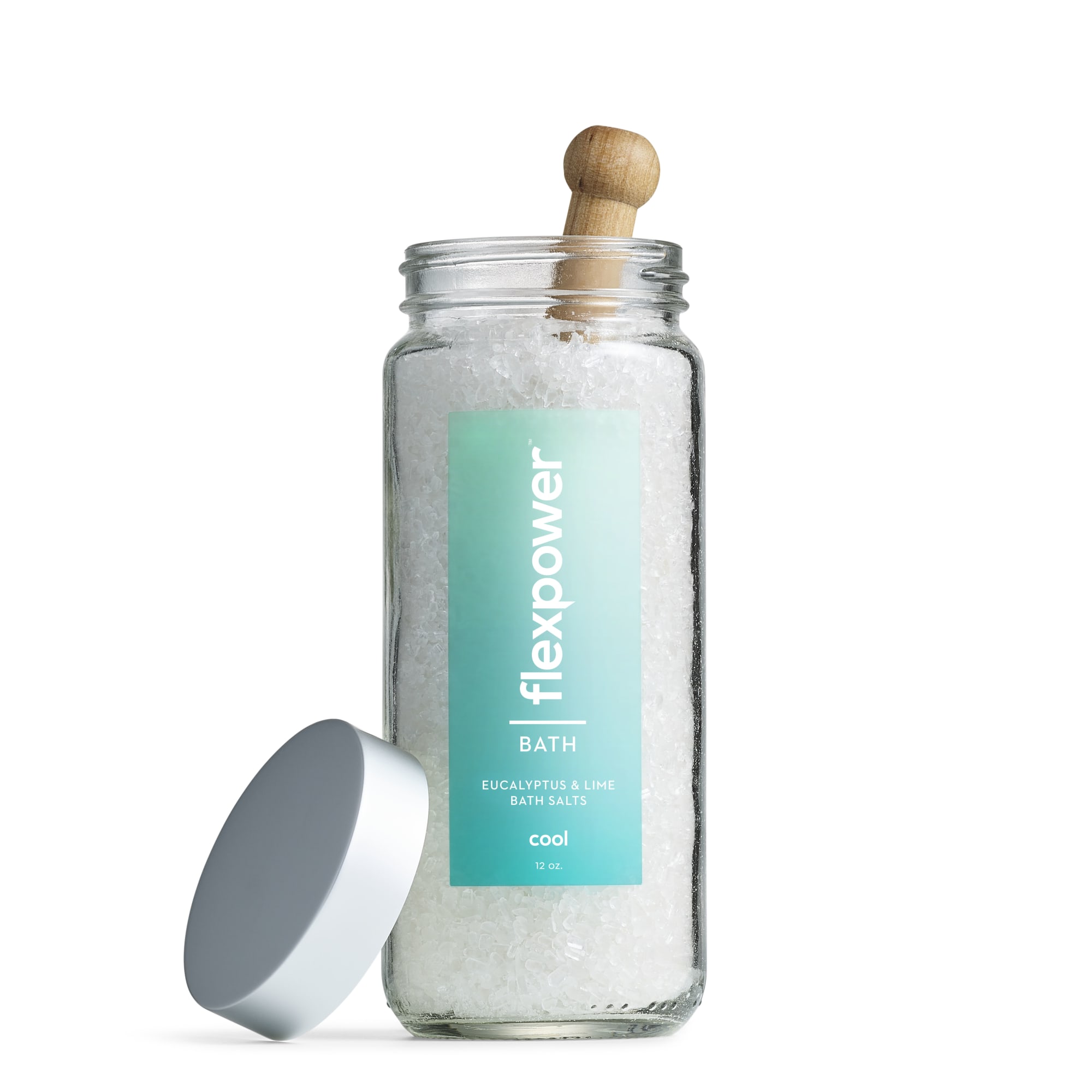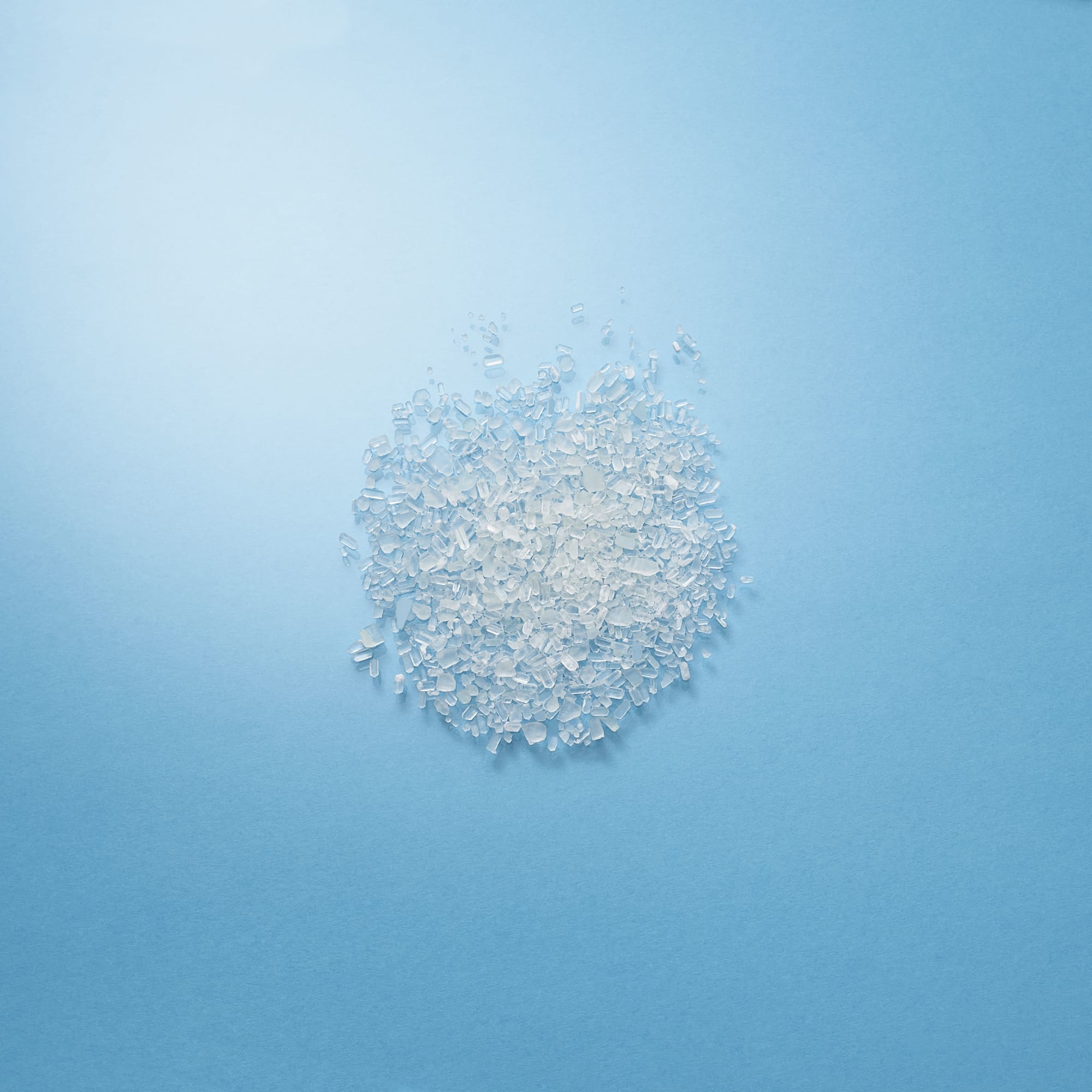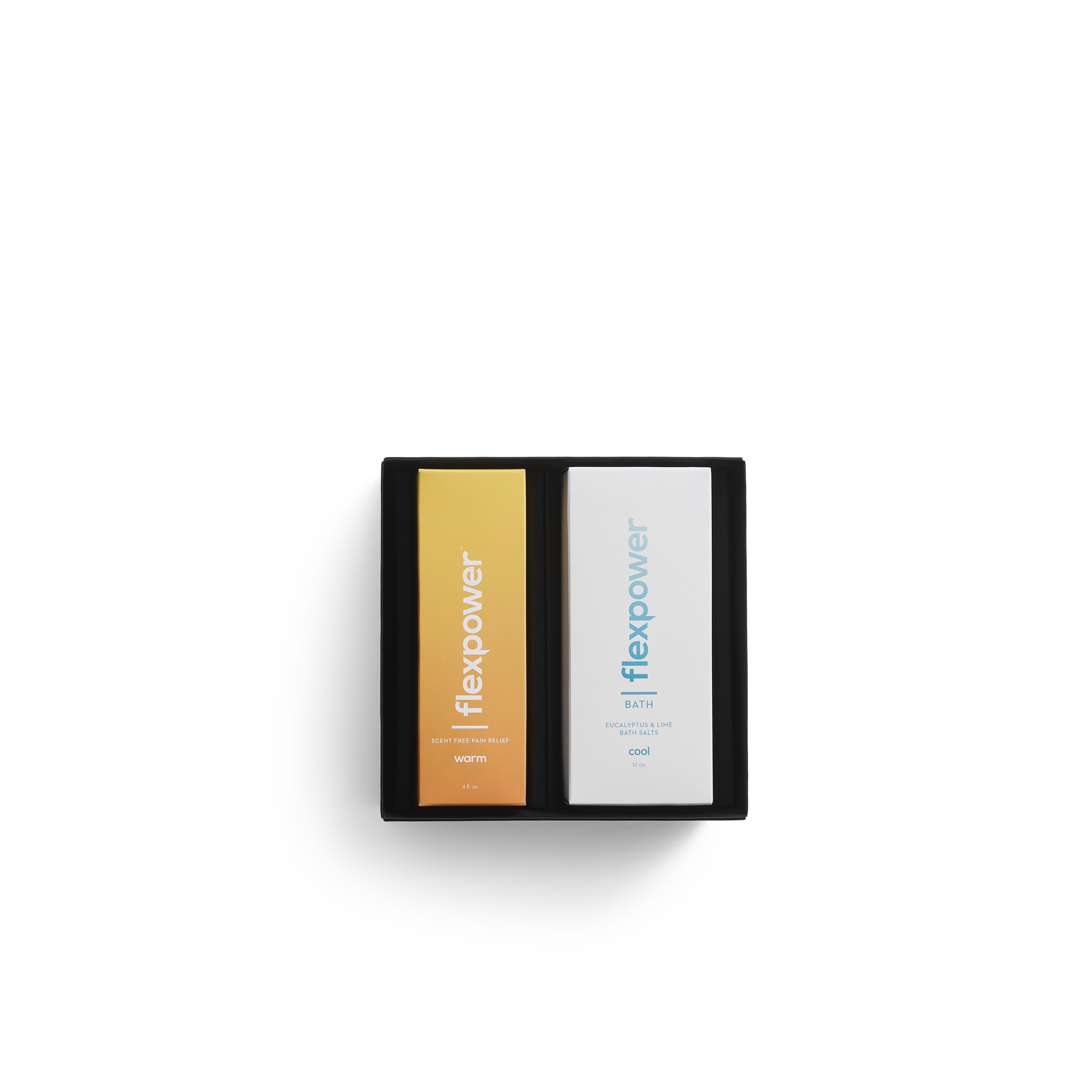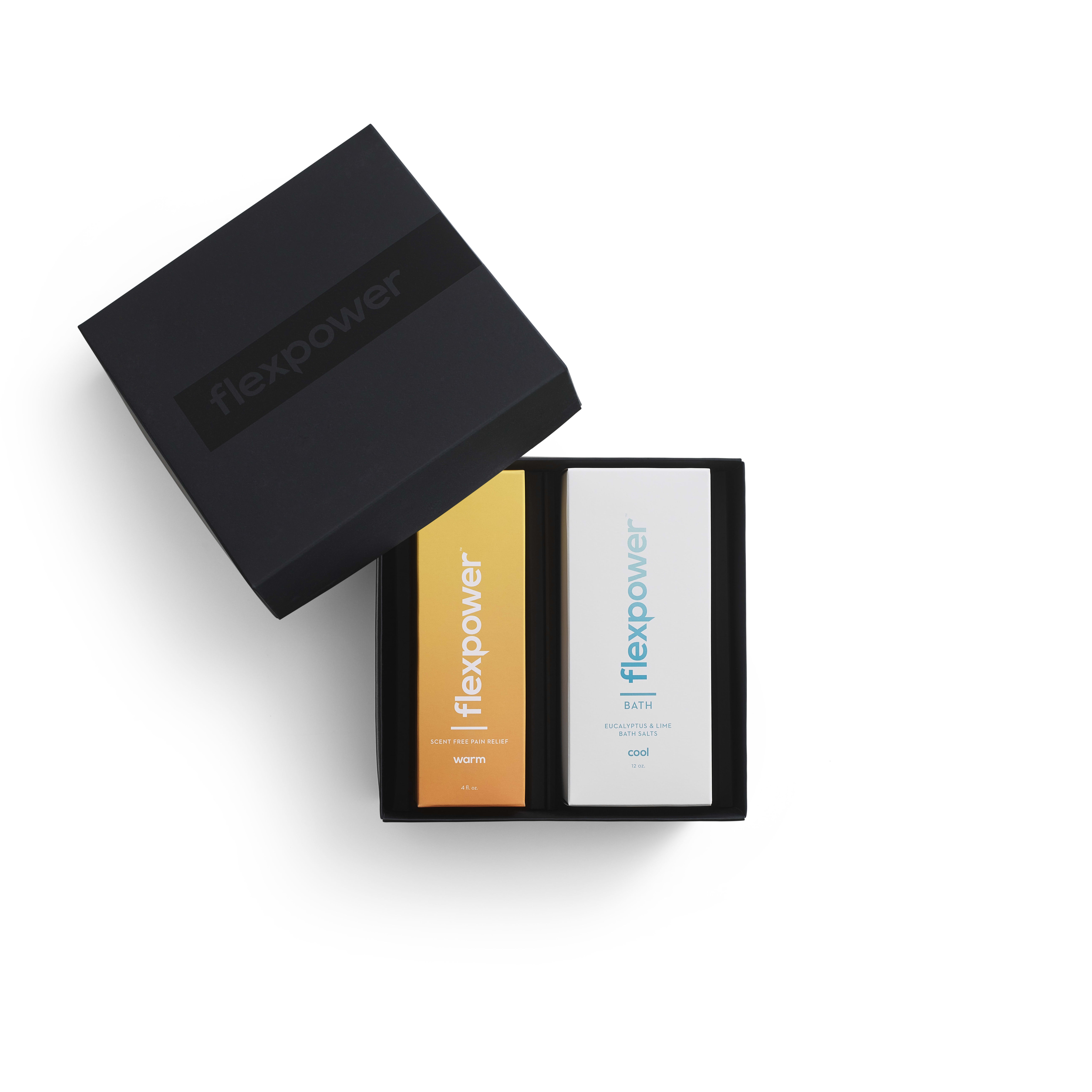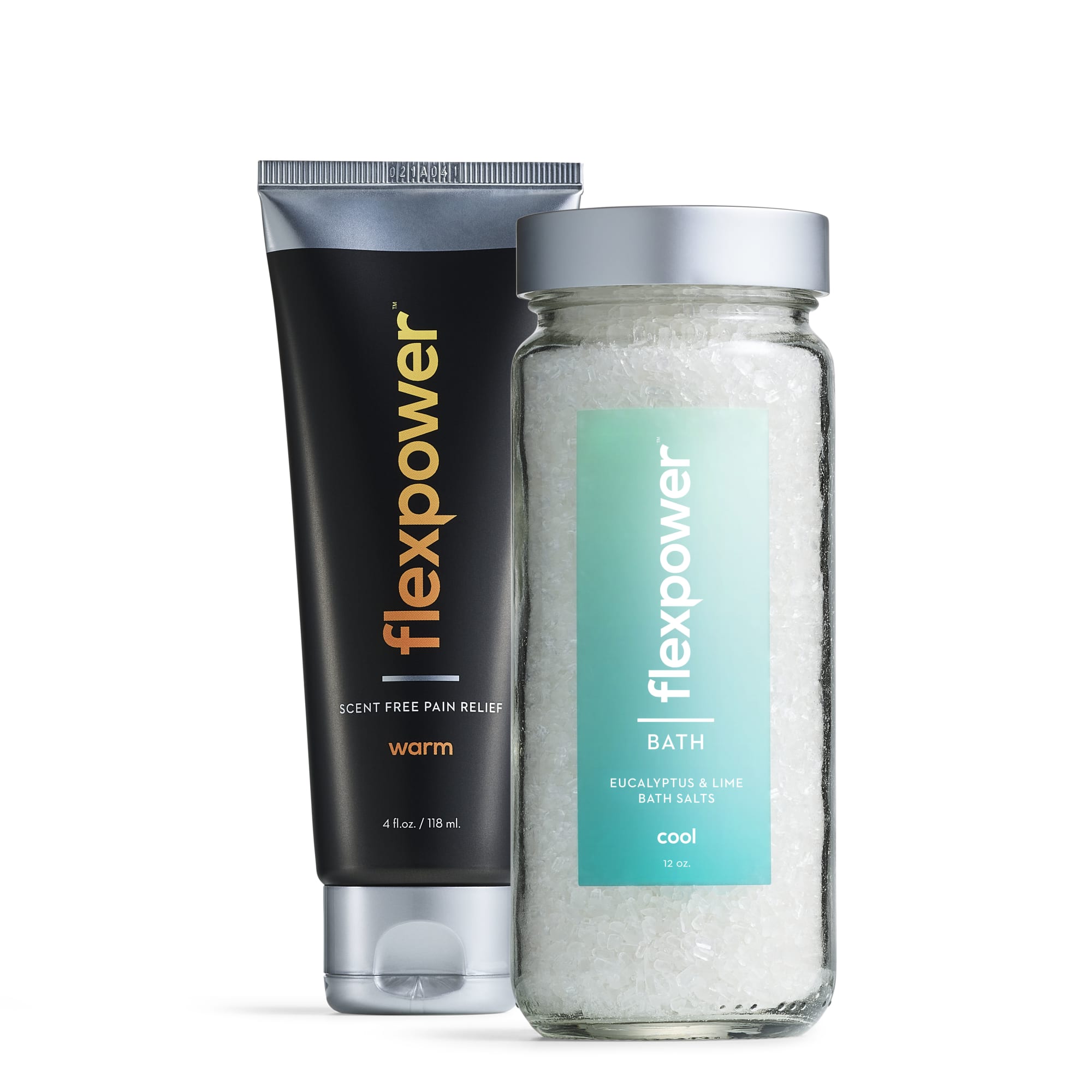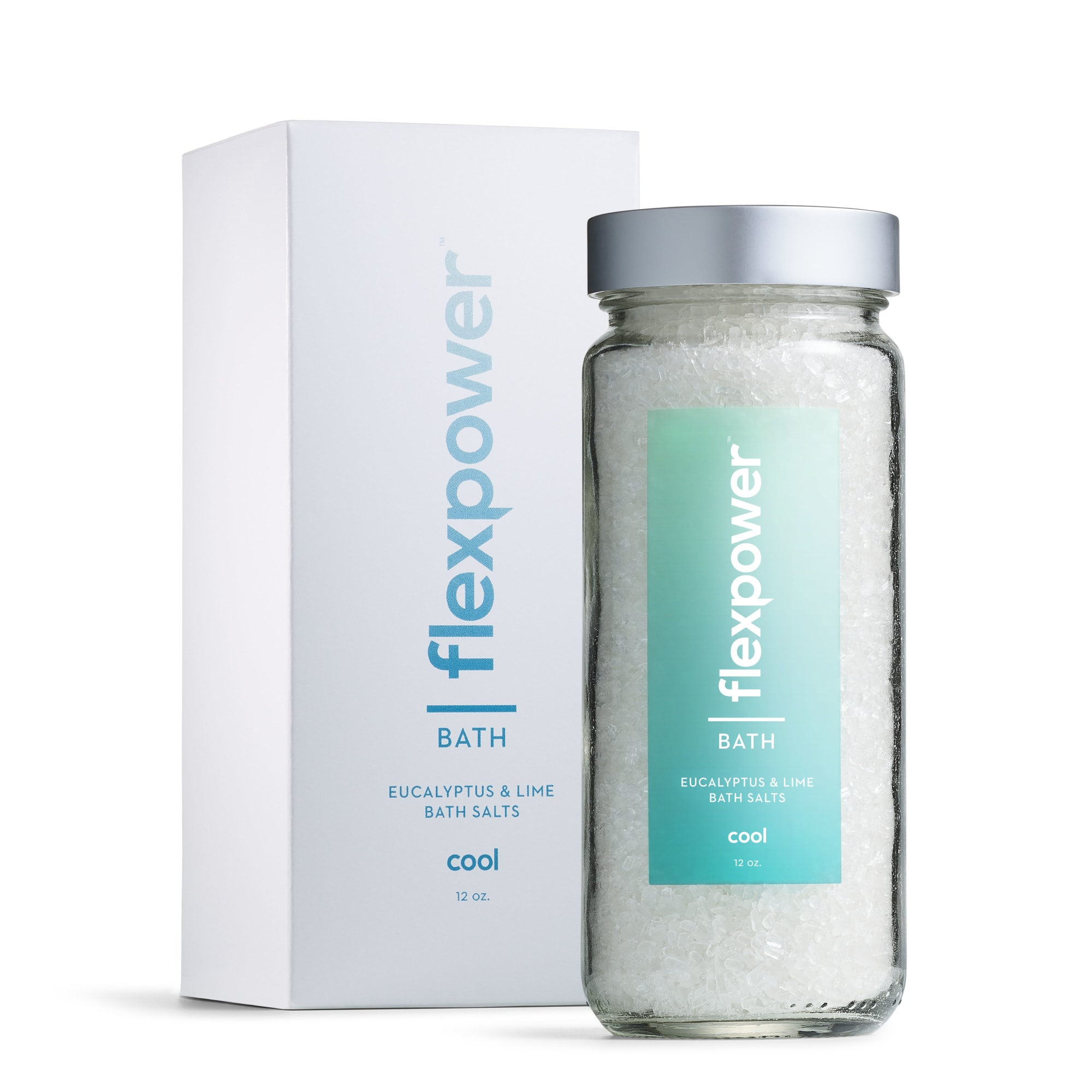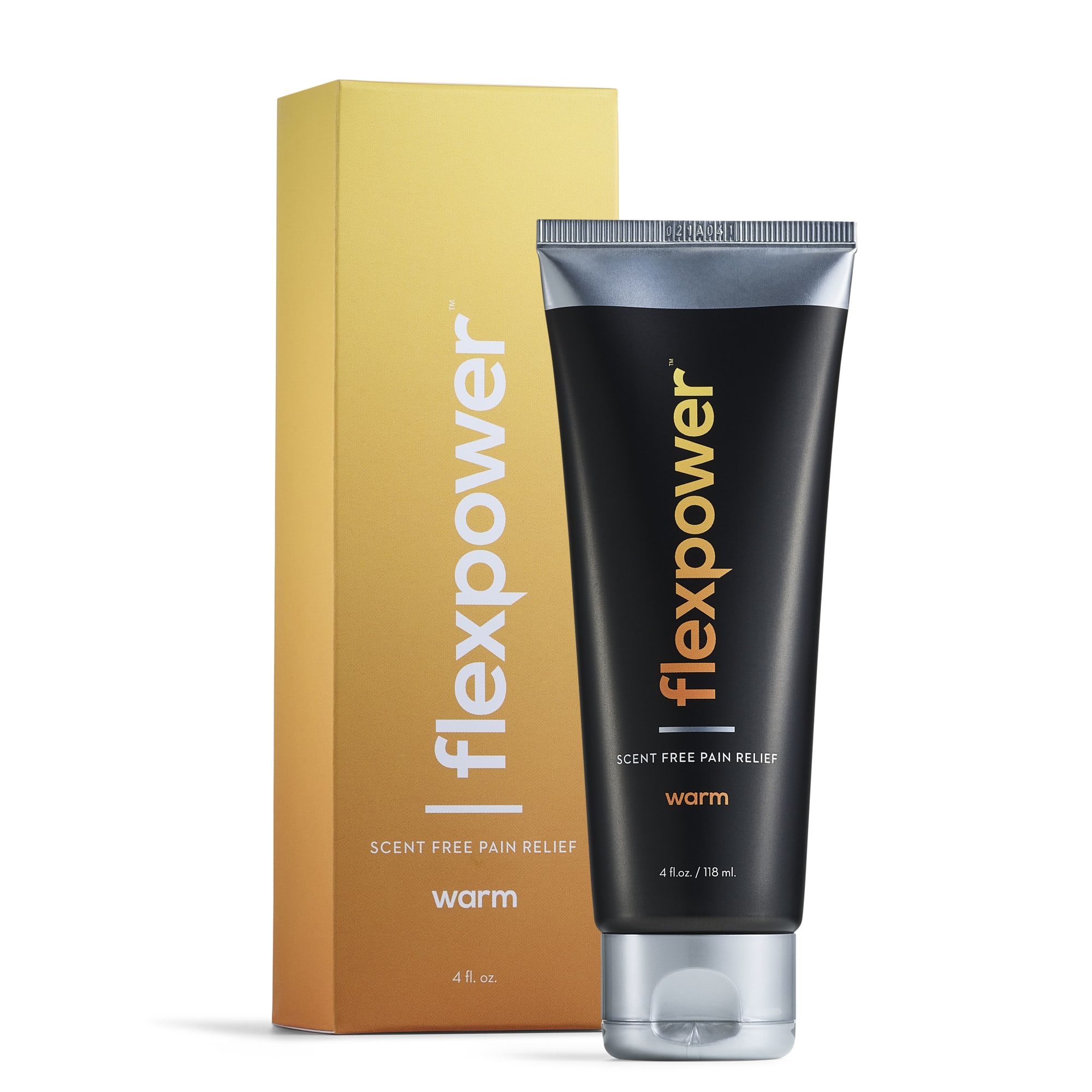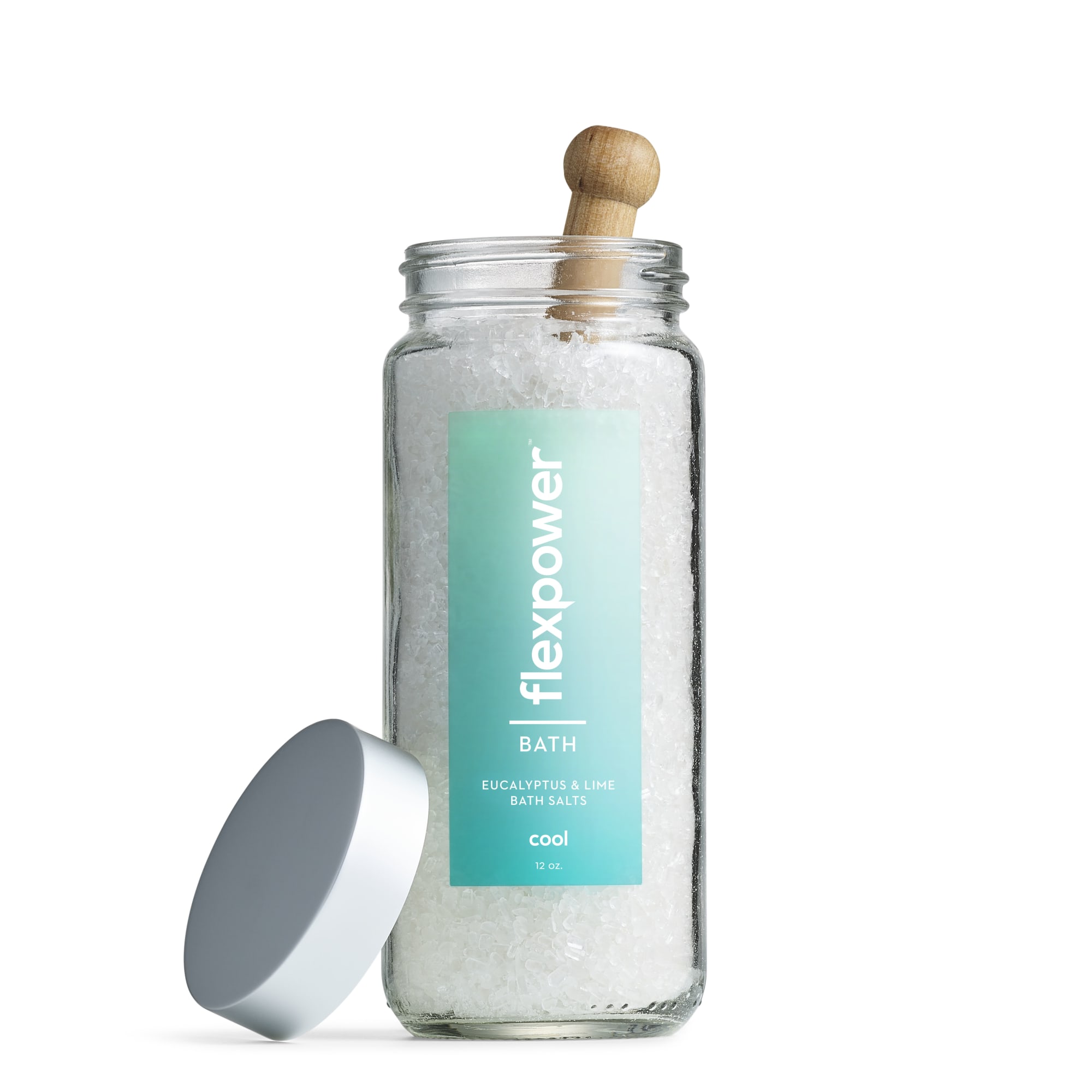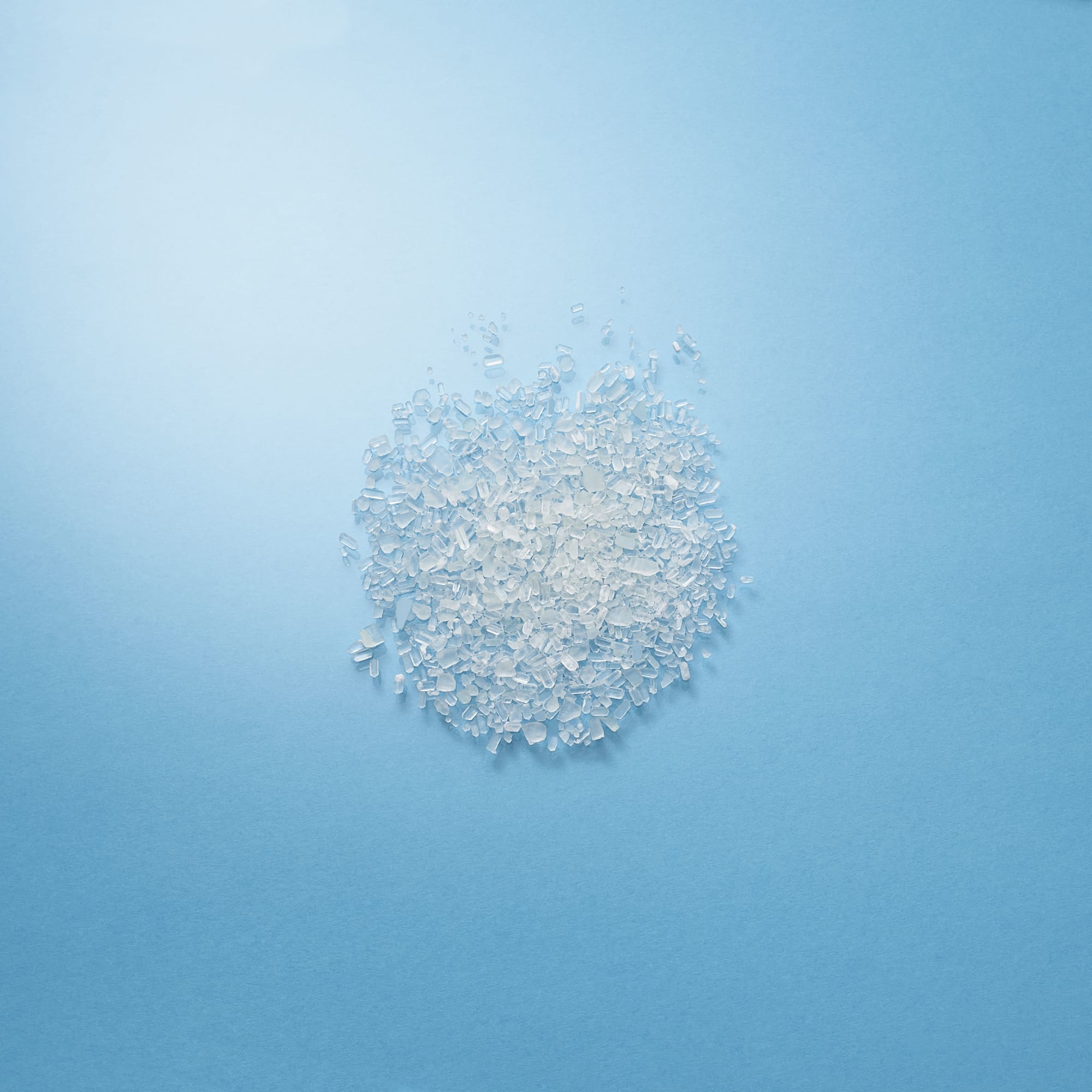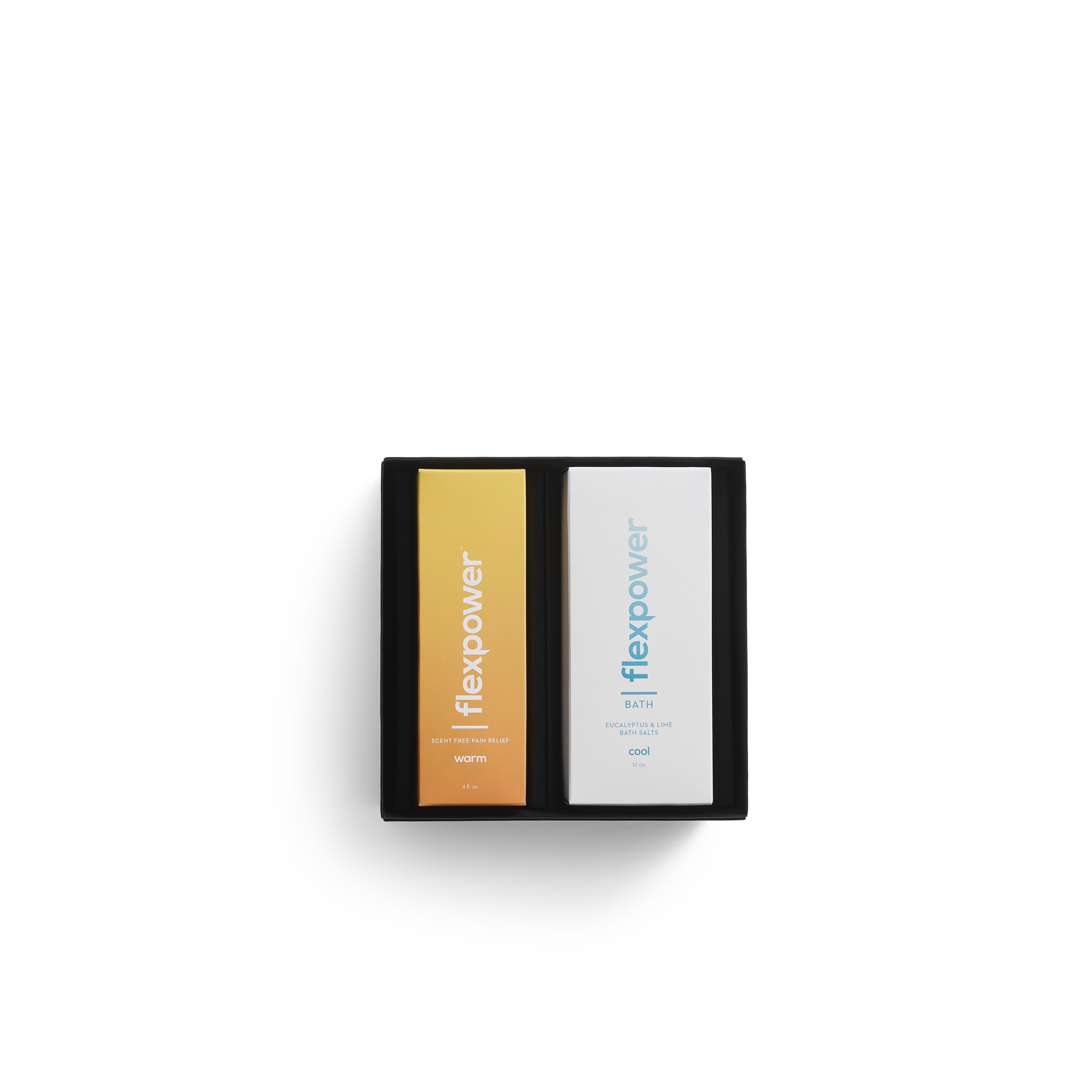 The Feel Good Duo
Product information
$102 ($120 retail value)
Description
No matter what it is that moves you, we want you to get to it as quickly as possible, and recover afterwards as effectively as possible. And all you need is right here. The Feel Good Duo consists of Flexpower Warm, our signature, scent-free pain relief lotion that delivers a deep heating sensation within minutes of applying. Thanks to powerful glucosamine, this has been a favorite of top-level athletes and trainers for years.
When the day ends, treat yourself to a Flexpower Cool bath, a full body experience pulling together traditional healers Epsom salts and sea salts and bolstering them with Arnica to restore the body, Vitamin E to nourish the skin, and Eucalyptus and Lime to reenergize your mind.
Get moving. Stay moving. Get right back at it tomorrow.
Feel Good
The Ultimate Recovery System in Two Steps
Warm pairs Trolamine Salicylate, an FDA-cleared OTC topical analgesic, with glucosamine and skin-nourishing moisturizers like Vitamin E. The result is scent-free, fast-acting, skin-nourishing pain relief.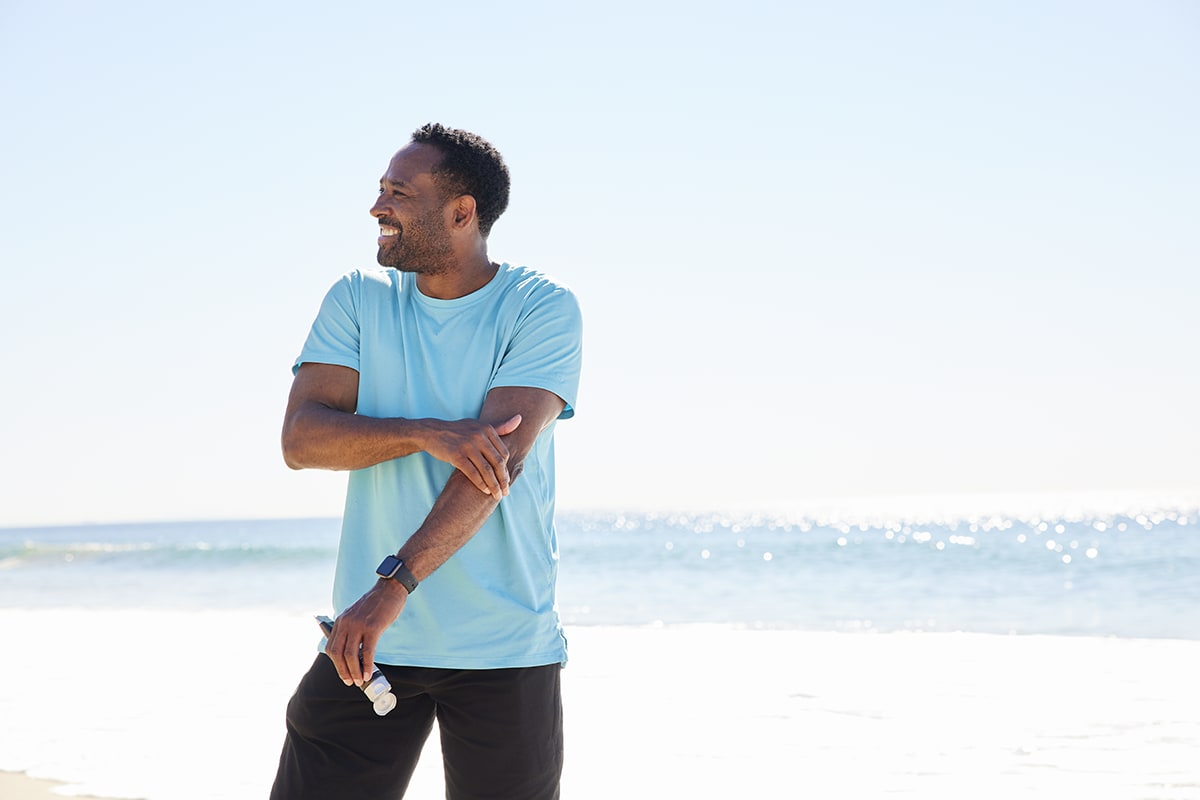 These self-care staples have long been touted as helpful and cost-effective tools to relieve muscle fatigue, discomfort, and pain — just by tossing some into a warm bath.
If you are looking for a complete end-of-the-day refresh, let the combined scents of eucalyptus and lime - and the calming power of Arnica - do their thing. Calm your body, nourish your skin, and awaken your senses. One jar contains enough for six (6) baths.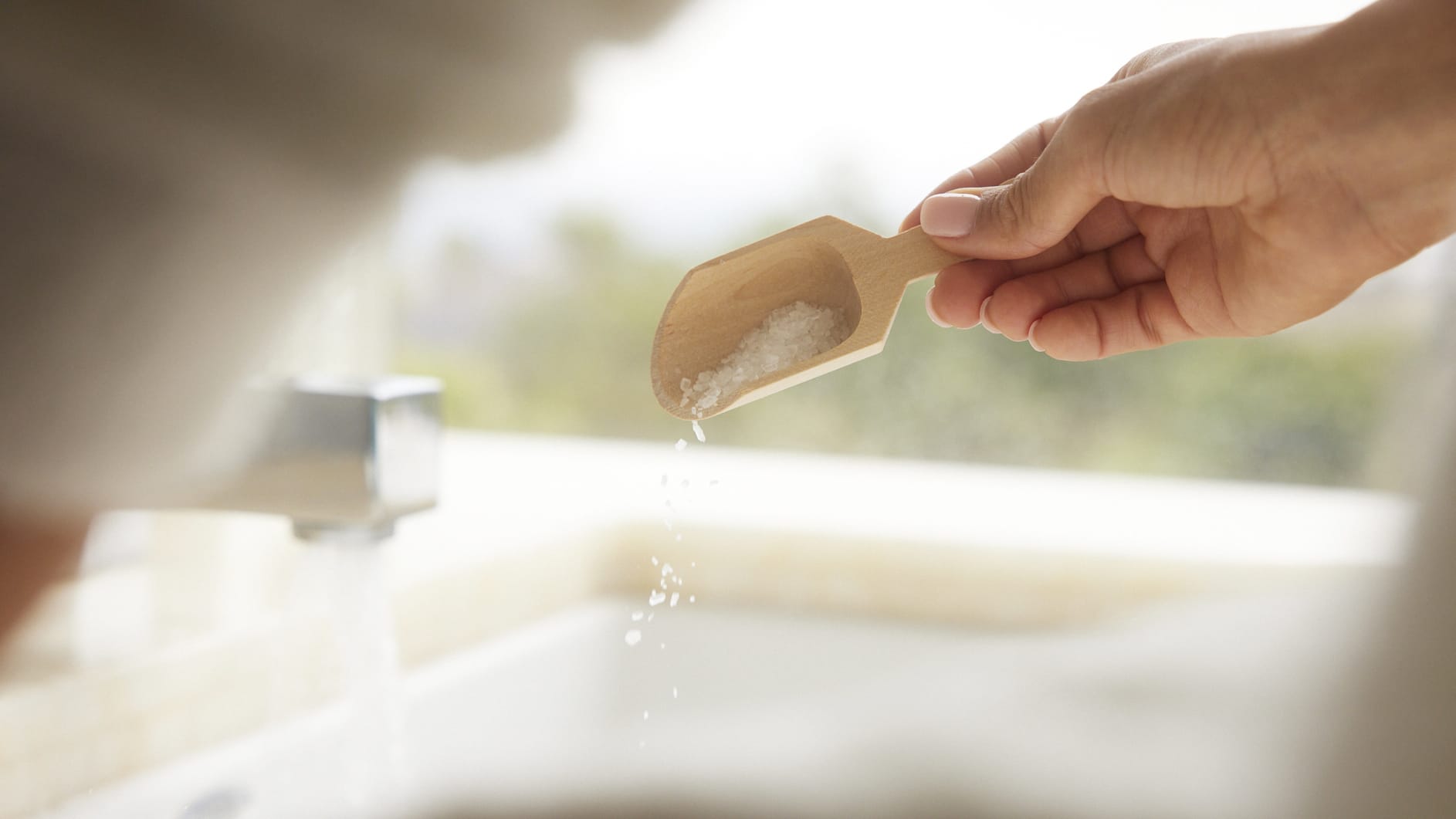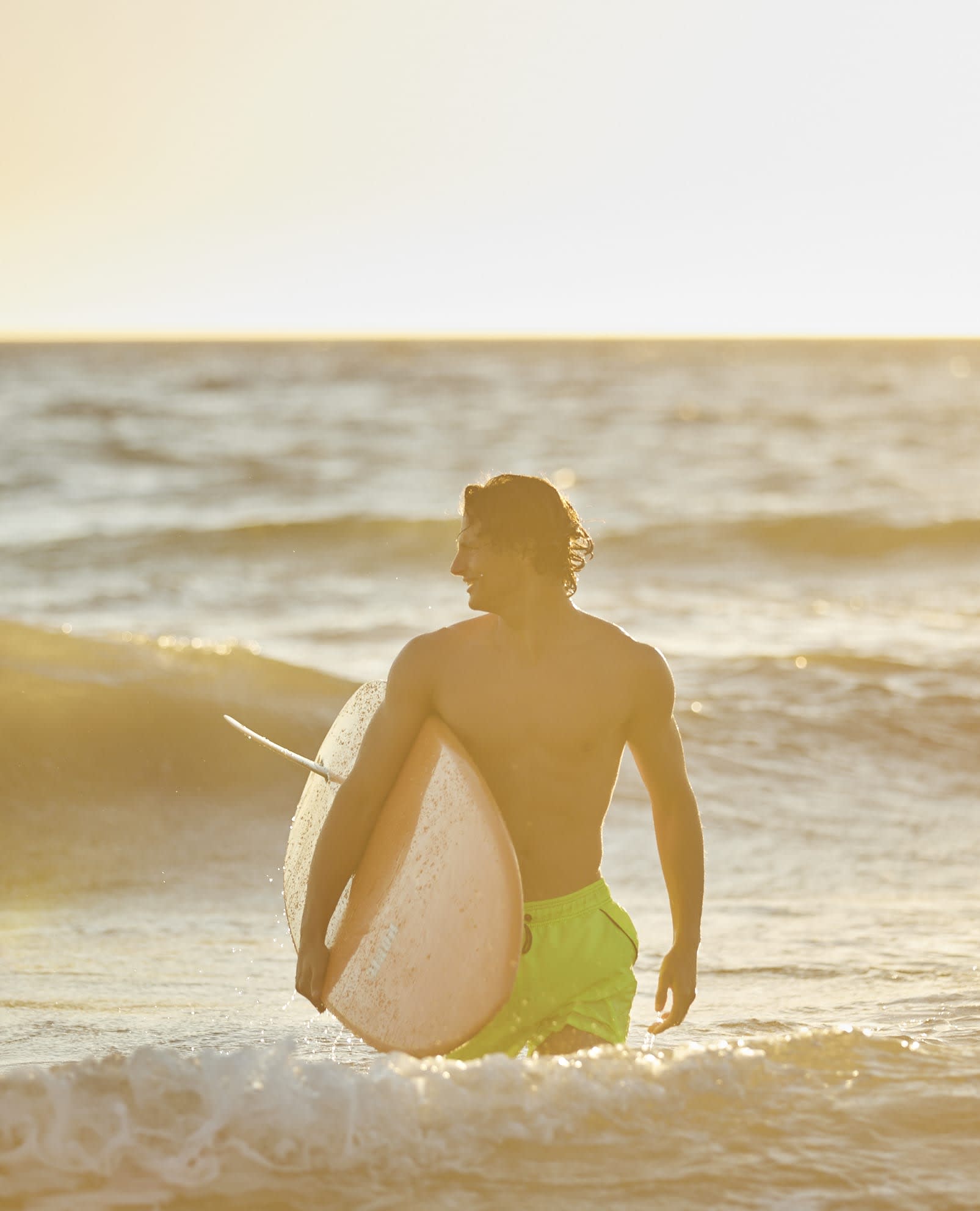 Do not contain synthetic fragrances
Many of our products are unscented. For the items that do have a scent, the delicate, natural fragrances come from essential oils, including lavender and sandalwood (like in our Flexpower x Anne Sisteron bath salts).
Low water content
While many wellness products are diluted with water, we're happy to say that we do not use water as a primary ingredient. That means a tube of one of our lotions can last you up to a month, while providing the effective, healing properties we're so proud of.
Local partners
We locally source our ingredients from artisans located right here in sunny California. Before we collaborate with any of our partners, we do our homework to ensure they meet our high standards, including a relentless commitment to sustainability.
Cruelty-free
All of our products are vegan, cruelty-free, and never tested on animals.