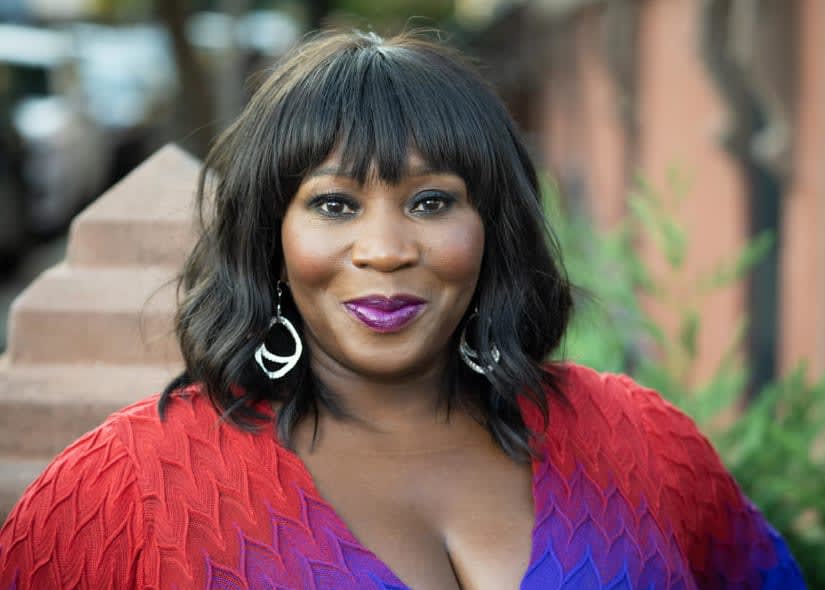 Beauty and Balance featuring TV Personality Bevy Smith
We are celebrating Beauty and Balance Month with a series of interviews featuring inspiring women
At Flexpower, we're committed to feeling good — on the inside and out. That's why this month, we're all about Beauty and Balance.
This May, we are interviewing inspiring women from all walks of life to tell us their routine, beauty tips and what they do to keep a balance life. We kicked off this series with TV personality, Gracie award winner and quintessential Harlem girl, Bevy Smith.
We believe that beauty and balance is not a one time endeavor - it's a lifestyle.  What is one part of your routine that you focus on beauty and one part that is for balance? For example, reading a good book or creating a spa day at home.
One part of my routine where I focus on beauty are masks, clay, charcoal, turmeric, if I can leave it on my face for at least 15 minutes, I feel like I'm doing something great for my skin.  
That feeling automatically boosts my spirits!  For balance I'm a maniac about waking up & starting my day with prayer/meditation, ginger tea & journaling.  On days when I make the time to do all the above, I feel certain that I will have a magnificent day.
 What advice do you have for other women seeking a balanced lifestyle? What do you think you balance more in life now compared to five years ago? 
Advice I give to women seeking balance, you must do more than seek you must actively pursue balance.  No one is going to "give" you time off, you have to TAKE IT! I certainly balance my personal life specifically family and work much better than five years ago.  It feels great to see the shift on my priorities and it has changed my life for the better.
We all have our own sense of beauty. How do you take time for yourself during your busy schedule? 
I don't over-schedule my life, some people really revel in being busy, that's not my story, if you really look at what you're busy doing I bet at least a quarter of what's consuming you could be delegated.
What is the one beauty tip you live by?
The 1 beauty tip I live by, that's tough, I guess it would be my obsession with a well moisturized body.  Especially with summer approaching, start your body scrubs & get your moisturizer with spf in your beauty regiment.
In one sentence, what does beauty and balance mean to you?
Beauty & balance is the rare space when you not only look good, you feel good about yourself, rested, loved, able to face the world with no imposter syndrome
ABOUT BEVY SMITH
Quintessential Harlem girl, Gracie Award winner, and life-long New Yorker Bevy Smith is the host of Sirius XM's "Bevelations" on Radio Andy.  Once a wildly successful luxury fashion publishing exec, Bevy shifted her professional goals over a decade ago to pursue a life in front of the camera. A pop culture aficionado and fashion expert, Bevy served as moderator of Bravo TV's revolutionary "Fashion Queens," and was a former co-host on the nationally syndicated "Page Six TV."  Bevy continues to be part of "The Wendy Williams Show's Style Squad." Smith's debut book "Bevelations: Lessons from a Mutha, Auntie, Bestie" which details her transition from a fashion advertising executive into a media personality was published through Andy Cohen Books, the new eponymous imprint at Henry Holt and Company on January 12, 2021.
For the past five years, Bevy has hosted "Fashion for Action," an annual fundraiser for Housing Works, a New York-based thrift store chain and advocacy group that helps find appropriate housing for people living with HIV and AIDS. In 2017, Smith was named Community Champion of AIDS Organization Harlem United. Additionally, Bevy is on the board of Cool Culture, a charity devoted to raising awareness among underprivileged children.  Bevy is also both a formal and informal mentor to many, she takes great pride in being a part of WEEN (Women in Entertainment Empowerment Network).