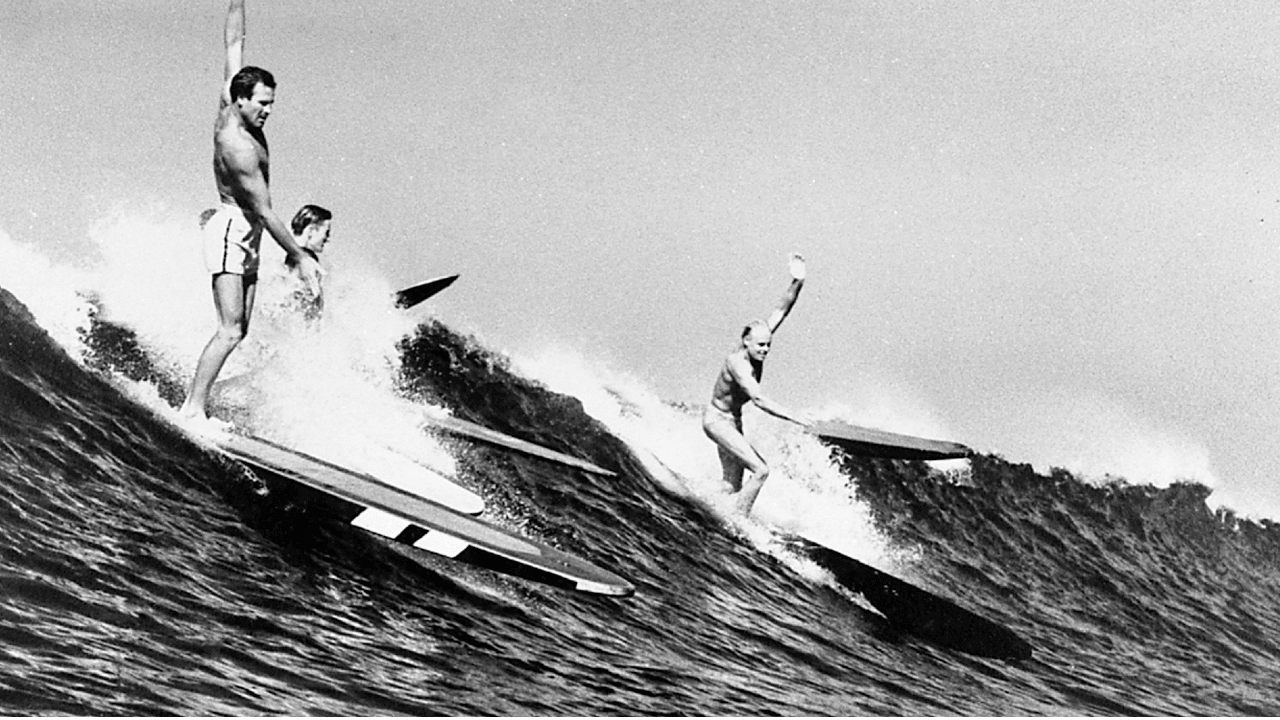 Billabong's Ashley Turnbull is "Get Moving, Stay Moving" Personified
Get to Know Billabong's Women's Marketing Director and her journey from the snowy North to sleepy SoCal
Here's something you may not know: When a river's meander (which is the name given to its natural curves and bends) gets cut off or changes direction, it can form a free-standing body of water that's known by a few different names depending on where you're from. In Australia, they're called "billabongs." 
In 1973, a budding Aussie surf company looking to stop meandering and become its own free-standing entity adopted this name and grew into one of the most recognizable surf brands in the world. And the name is fitting – it's rooted in nature and resonates with a unique combination of going with the flow while still recognizing opportunities to chart your own path. The company's U.S. headquarters are located in Huntington Beach, California, which is miles from its birthplace but still feels…right. And the same can be said of Billabong's Women's Marketing Director, Ashley Turnbull.
"I'm from Canada – from Montreal, Quebec," Ashley tells us while traveling from her home in San Clemente to Billabong HQ. It's not the first place you might guess, but, again, it's still somehow right. "People from Quebec are very outdoorsy and super passionate about their activities and their sports. And there's actually a huge surf community in Quebec, which is crazy when you think about it." 
The closest ocean is a five-hour drive from Montreal, and yet river surfing along Habitat 67 and Des Rapides Park in Lasalle has grown in popularity in the province over the past 15 or so years, with the Quebec surf community counting roughly 10,000 diehard "ice warriors" (and growing) among its numbers. 
Ashley initially discovered Billabong as a competitive snowboarder – the brand left a huge impression because their sponsored events resonated in a way that others did not. "It was my favorite contest every year because it was centered on us as girls and they just brought all of these unique elements that made it a really fun event everyone looked forward to every year." 
Shortly after graduating from McGill University, Ashley got her chance to forge those kinds of connections from the other side, when she joined Billabong's marketing team.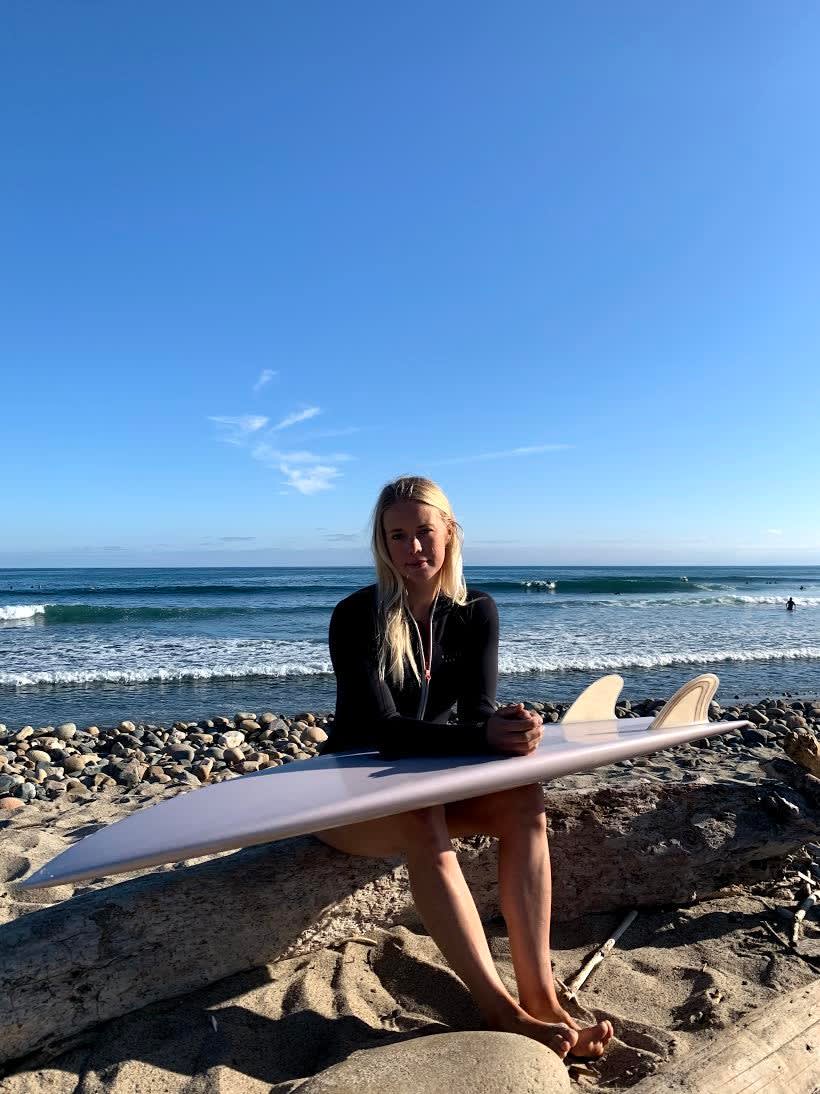 Family Ties
Despite growing up in a place known more for ice than surf, Ashley actually has deep roots in the SoCal surfing scene. 
"My grandpa was actually part of the Palos Verdes Surf Club in the 30s and 40s," says Ashley. "If you go to a surf museum, there's always something about that club, it was legendary. He put this idea in my head of wanting to be a surfer. It was always my dream since I was a kid to move to California."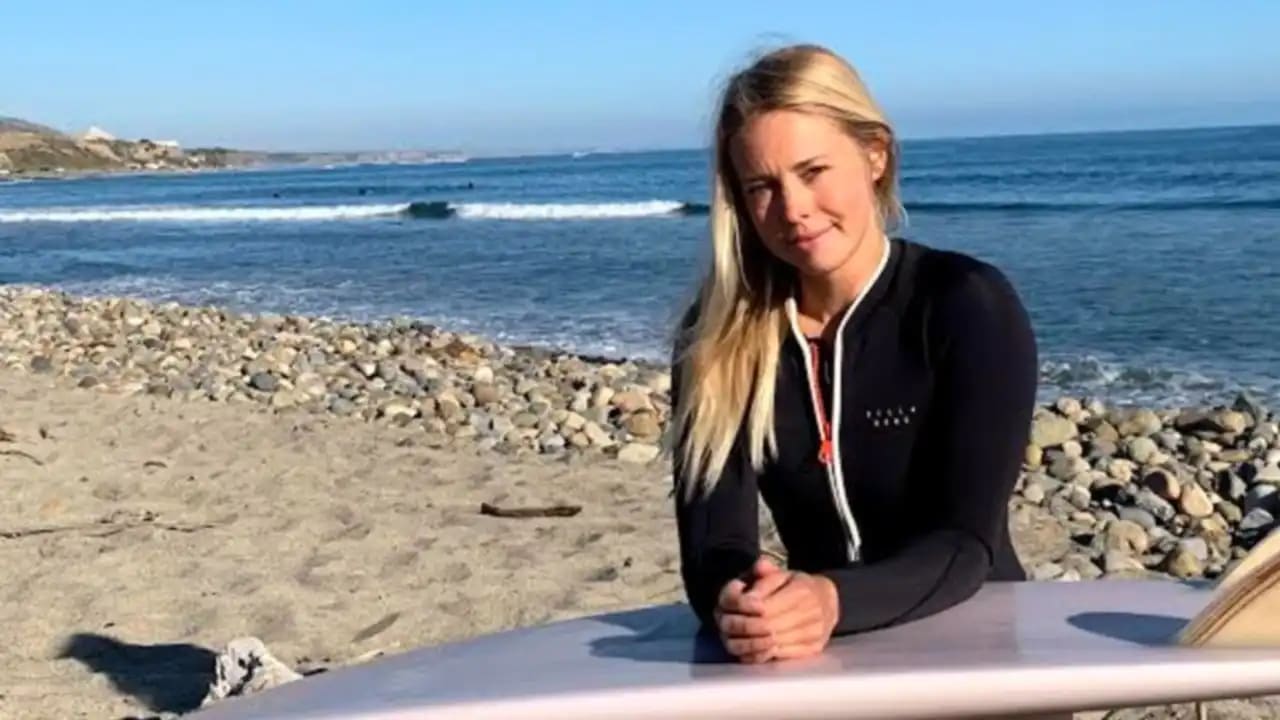 One of the first mainland surfing clubs in the United States, the Palos Verdes Surfing Club began in the mid-1930s, and was founded by Hermosa Beach dentist John Heath "Doc" Ball and Adolph "Adie" Bayer. It's first meetings were held in the back room of Ball's dentist office, and the group was known for its distinctive green jackets. One of the early members was legendary surf photographer LeRoy Grannis. 
"Surfing just consumes you," says Ashley. "Even when we were living in Quebec, my boyfriend and I would drive to Maine or New Hampshire every time there was a swell. We would do these crazy road trips. But the goal was to move to California, to surf every day." 
Making her home in what she describes as the "sleepy little surf town" of San Clemente, Ashley is able to take her deep love of surfing and snowboarding with her to work every single day. Just as the Billabong events inspired her as a competitor, the company's ethos drives her as a marketer, too. "The marketing around women's competitive sports has changed a ton, especially in surfing since a couple of years ago the WSL [World Surf League] gave equal pay to women. That's been huge," says Ashley. "Although things were tough in the past year, there's a big push for grassroots, community building, and community-based events that are meant to introduce more girls to these sports. Women are definitely stepping up!" The notion of smaller, more focused local events resonates with her especially, as those Quebec-based competitions helped put her on this path in the first place. "I think that it puts me at an advantage for sure in my current role because I understand the background of what it takes to compete and really be at the core of the sport. That's the beauty of our industry, too – the people that work within it are super passionate about it and that's why we do it. We love it." 
Getting Up. Getting Moving. 
As someone who is, literally, living her dream, it's probably not a surprise that Ashley's morning routine goes a little something like this: 
"I surf every morning. I wake up at 5:00 AM or a little bit earlier. My boyfriend makes us both cappuccinos and we bike to Trestles, which is one of the main surf breaks in San Clemente, one of the best in California. It's why we live here! I'll surf until about 7, 7:30, I get ready real quick, and then head to the office." 
Ashley admits it's hard to take a day off, especially "if the waves are good," but she does endorse the healing powers of a good rest day, and a solid recovery routine. "It's important because you're fatiguing your muscles. Especially the arms. So taking those  Epsom Salt baths  is important to be able to maintain that level of activity. And using products to be preventative versus when you're already sore. Right before I go to bed,  I use CBD cream  so that I feel nice and good in the morning. I feel like I'm pretty hard on my body, so it's nice." 
Honoring her roots, living her dream, and staying active doing what she loves every day – it's hard to find anyone who embodies the "get moving, stay moving" ethos better than Ashley. We're looking forward to what she, and Billabong, do next.