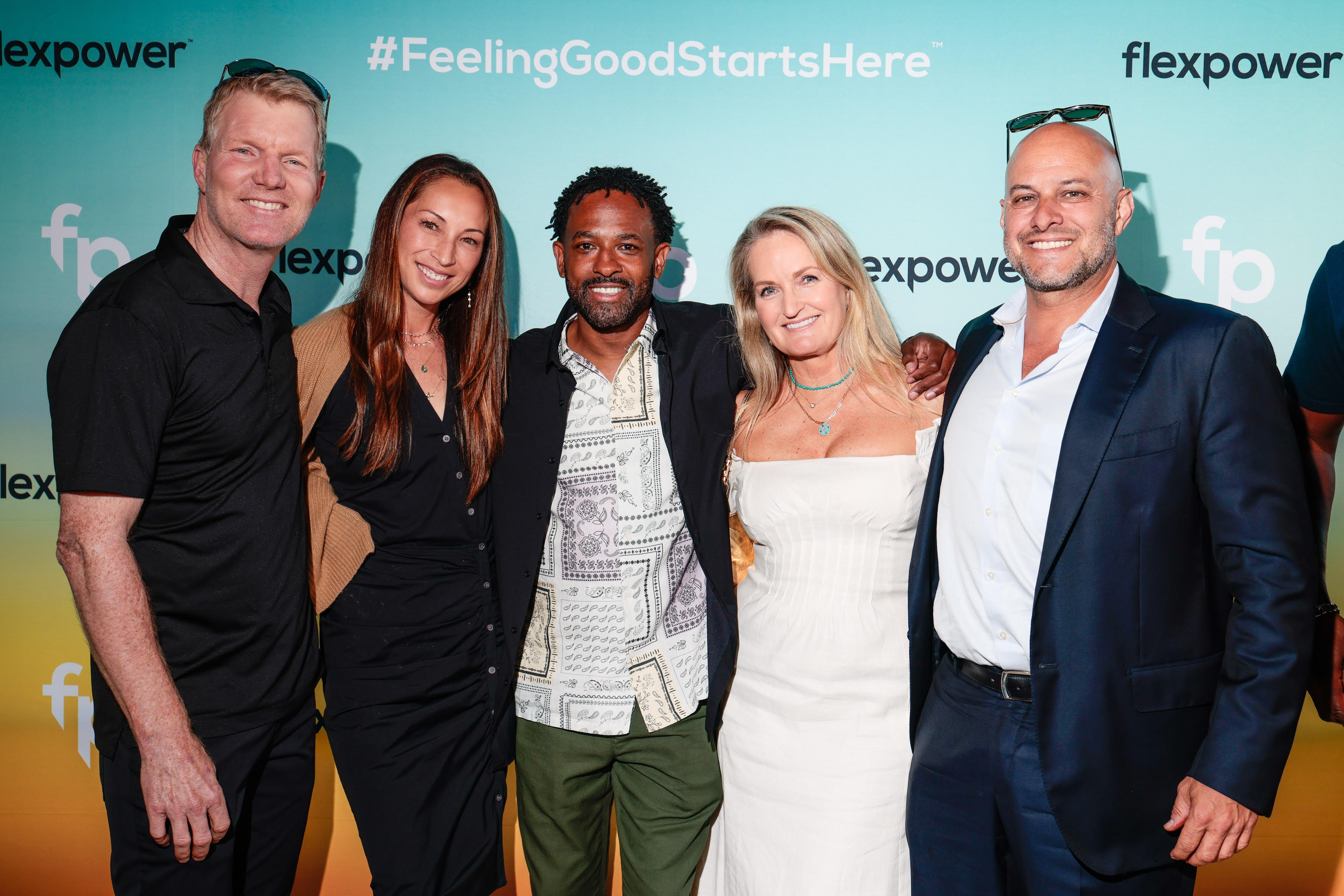 We partnered with Heal the Bay to celebrate our summer event series and limited edition product line
"We'd like to send a big wave of thanks to Flexpower for their continued partnership with Heal the Bay," said Tracy Quinn, CEO of Heal the Bay
We celebrated summer the way a Santa Monica-based company knows best, with cocktails overlooking the beach and a sampling of special products for our guests.  In addition to kicking off our summer event series that includes pop ins at boutique fitness locations, retail events with new retail partners, and sampling at athletic events around the country, we will launch a limited edition Everything Summer Travel kit, and new products from our FP Wear line of branded clothing.
"Everything we do at Flexpower is around the idea of feeling good, and helping those around us feel good," said Heather Vandenberghe, CEO of Flexpower.  "Every day we think about developing and marketing products that just help you feel your best, and what better time and place to celebrate this feeling than with friends at a rooftop by the beach to kick off summer ."  Adds Vandenberghe, "And, as a Santa Monica-based company dedicated to creating natural, sustainably made products we are also very conscious of our environment, and proud to support the great work of Heal the Bay."
"We'd like to send a big wave of thanks to Flexpower for their continued partnership with Heal the Bay," said Tracy Quinn, CEO of Heal the Bay, following our participation in the Heal the Bay annual event earlier this month.
Guests at the event, hosted at Santa Monica's Elephante, were treated to hand and neck massages with Flexpower Soothe, our arnica-based soothing and scent free pain relief lotion, as well as "feel good" treats including previews of some of the company's upcoming products, and a chance to win a custom designed Flexpower @thebeach surfboard by David Vernor of Vernor Surfboards with a surf lesson with surf pro Aiden Kahn.  The guest list included fashion expert George Kotsiopoulos, designer George Esquivel, ICM CEO Chris Silbermann, screenwriter Bill Lawrence, jewelry designer Anne Sisteron, NBA All Star Mitch Richmond, and former NBA stars Nick Young and Festus Ezeli.
We are best known for our premier scent-free pain relief lotions and luxurious bath salts that can be used daily to prevent and manage muscle and joint pain, and promote feeling good every day. With a sustainable, plant-based product line that includes powerful yet gentle ingredients, we are committed to helping people bring recovery and self-care into their daily routines and feel more empowered to live a healthy, active life.