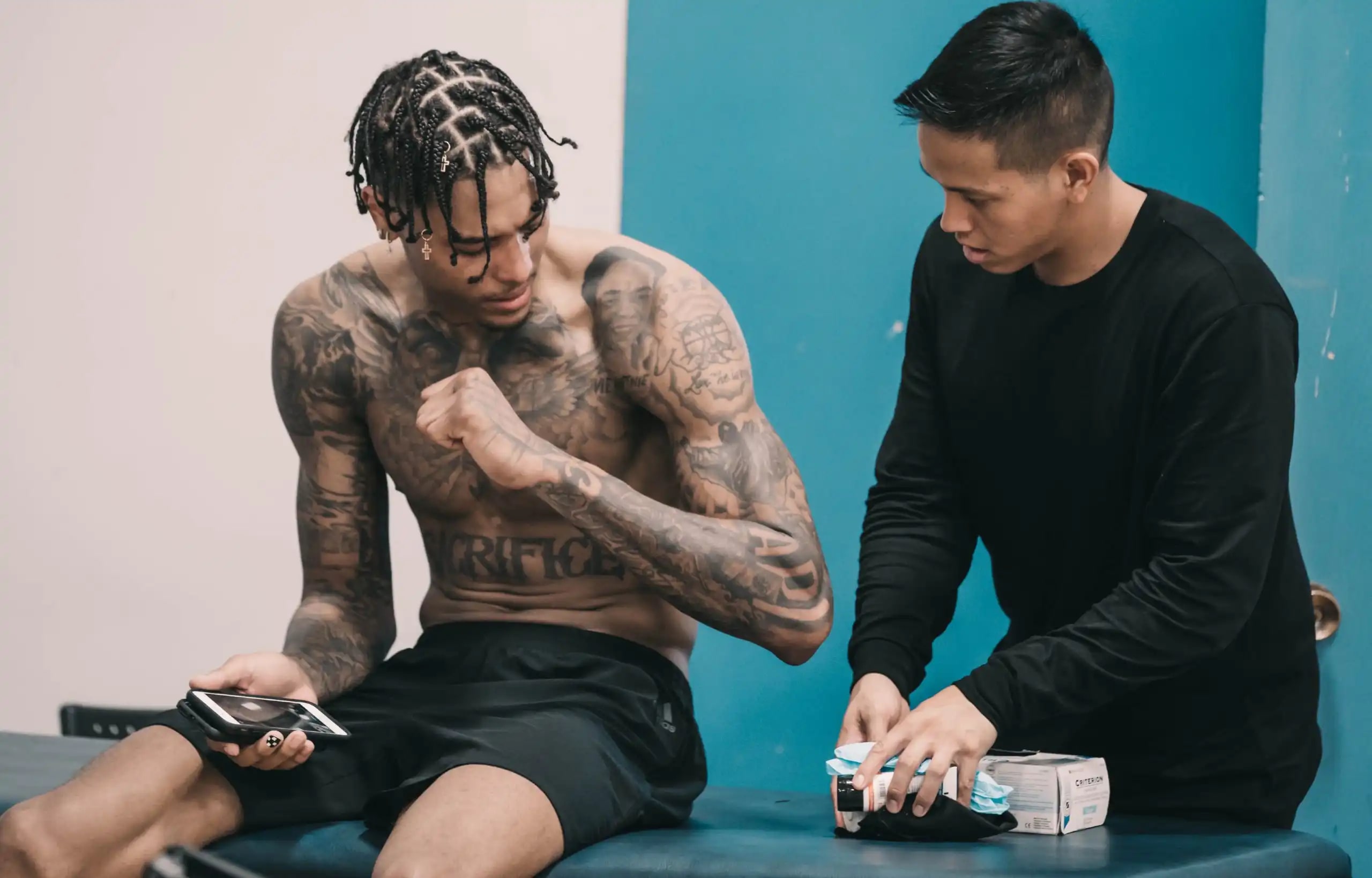 Flexpower Warm Takes Athletic Physical Therapy to a New Level
Physical therapist Dr. Jason Pinili on how Flexpower Warm amps up athletes, loosens up muscles, and tricks your brain into think it's healing itself.
If we were going to describe exactly how  Flexpower Warm  works and why it's so effective, we could go ahead and explain in great detail how its unique formula carries pain-relieving ingredients through the skin into the muscles and joints where they can truly treat the source of the discomfort.
But luckily we don't have to do all of that, because Southern California-based physiotherapist Dr. Jason Pinili DPT has hit on a much better way to make this same point: Flexpower Warm doesn't just make your body feel better, it makes your body think it's making itself better.
"I think this is something unique to Flexpower," says Pinili, who began using Flexpower Warm as part of his practice in 2017. "People will always say, 'Oh this is different than [other topicals], which have that superficial warmth feeling.' Flexpower is a deeper warmth –  almost as if your body itself is generating it from the inside out. I think that makes a huge difference It's almost as if it tricks your brain. Your brain thinks, 'OK, I'm generating this heat from within my body'."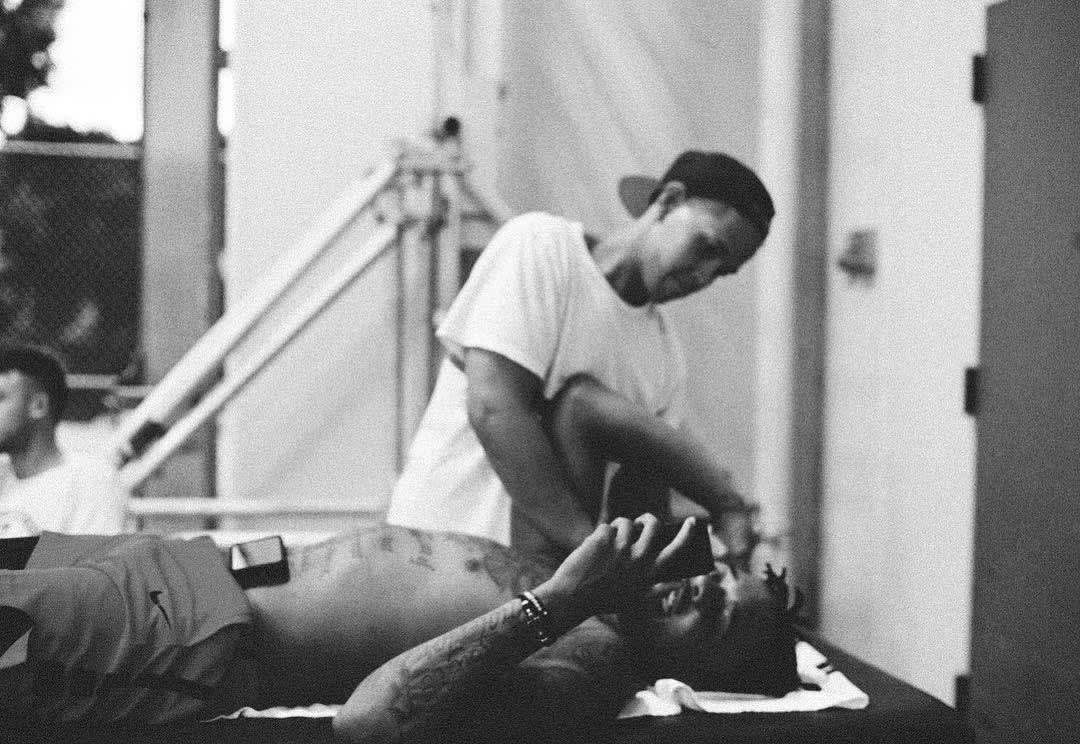 He adds: "I think that plays a role in how people use it. It kind of shifts the perspective of thinking that the product is masking something, versus the product actually causing an intrinsic change within your body."
Pinili was introduced to Flexpower while working with skills trainer Drew Hanlen and his Pure Sweat Basketball schools. Hanlen, who touts a number of NBA players as clients including Washington Wizard's guard Bradley Beal, Philadelphia 76ers center Joel Embiid, and Boston Celtics guard Jayson Tatum, was able to provide Pinili with samples to try out, and the test run proved to be more than a success.
"I'm normally not partial to any specific brand," admits Pinili. "I always go off of the success that it has with the people I work with. But it was crazy, the reaction I would get from Flexpower." Often, he explains, when clients are told about a product and what it can do, the explanation –  in Pinili's words – "goes in one ear and out the other." Once people started actually using the lotion, however, the feedback was immediate. "People started to feel it and would ask me, 'What is this?' There's always a strong positive reaction with it and I never got that with any other topicals."
One of the aspects that surprised Pinili was Flexpower Warm's versatility – not only its effectiveness in treating post-exercise soreness, but its role in getting athletes and active people pumped up and ready to go.
"Obviously, the number one use is for pain relief, but I have a lot of clients – a few high level athletes – who will use it before they even get started, to kickstart that warm-up process," says Pinili, who also works with strength and conditioning coaches in organizations like PJF Performance. "That sensory feeling of warmth stimulates their sympathetic nervous system. It's telling their bodies, 'It's time to get going.' It gets their heart rate going. Like when people turn on music before a workout – it's kind of like that. It gets them ready to go."
With a client list that includes basketball players, tennis players, and football players, Pinili has seen how the pain relieving and performance-enhancing benefits of Flexpower Warm works in a variety of situations. "I have a few clients who use it on their knees to help with the warm up process, and in turn it will keep any symptoms that they normally have, or have been experiencing, at bay."
Flexpower Warm's ability to prepare, treat, and amp up athletes and active people like a great playlist has changed a lot about how Pinili thinks about pain relief topicals in general – from not having a preference for one in particular, to being all in with Flexpower.
"I have had the most success with Flexpower. So I'm always about it."
_____
Explore More: