"When You Feel Good, You Can Do Good": RAD Co-Founder Carineh Martin
Help us celebrate Women's History Month and International Women's Day with personal stories of finding purpose, spreading positivity, and feeling good
Flexpower believes that everyone has the right to feel good, and that nothing should prevent anyone from chasing those things that energize, challenge, and move them. Throughout the month of March, we're celebrating Women's History Month and International Women's Day through conversations with women from vastly different backgrounds, disciplines, and careers to find out how they chased their own sense of purpose, found their own source of "feel good," and used their positive drive to help and inspire others. 
In the late 90s, Carineh Martin was just at the start of what was going to be a long and successful career in fashion and beauty. She was already on the path that would see her lead teams at some of the world's most recognizable brands – we're talking Dior, Prada, and Estee Lauder – when she happened to meet artist and designer Arianne Philips, herself a rising talent in fashion, film, and theater who, at the time, was styling pop icon Madonna. 
Individually, the pair would go off to produce collections, events, and products. But it would be their desire to produce less that would lead them to their ultimate collaboration. 
In 2018, Carineh and Arianne founded RAD (Red Carpet Advocacy), an organization dedicated to helping people utilize their personal and professional platforms to raise awareness and amplify messages of charity, social good, and education. "We were at a crossroads," Carineh says. "As a marketer, I felt like more products were not what the planet needed. And people were approaching Arianne to create capsule collections and collaborations, and to her that translated to one thing: Landfill. What we realized was between our respective careers, we had such a wealth of experience and expertise and networks – what could we do to galvanize all of those professional experiences into personal fulfillment?"
The pair realized that they could work alongside those networks of high profile artists, entertainers, business leaders, and educators and use their existing platforms – what Carineh refers to as their "literal and figurative red carpets" – to support worthy causes and promote real, actionable change around the world. 
Flexpower had the chance to sit down with Carineh to find out more about what moves her.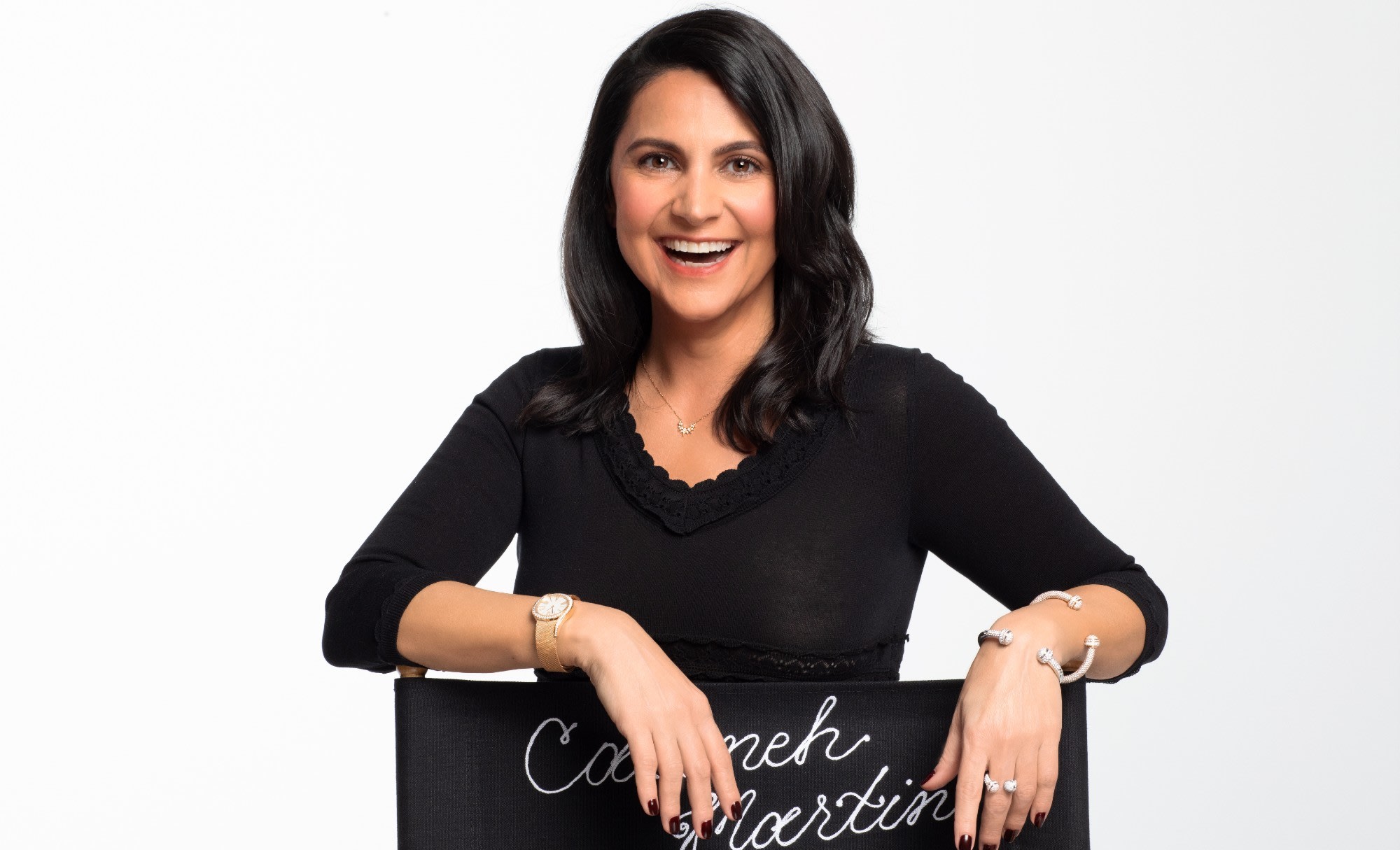 What does it mean to be RAD? 
The RAD model is to amplify purpose, to amplify advocacy through social media and press so that we can inspire, educate, and activate the public towards social progress. This is now year three and it's been amazing. Last year was especially poignant for us, because when the pandemic hit and everything we had planned was abruptly and understandably cancelled, we really sat down and thought "OK, this is it. What do we need to do to come together in this moment?"
And it was wonderful. Through the darkness and devastation there was so much hope and promise in this deep desire people have to create communities to help others. It was literally city after city, community after community, country after country being RAD for their own, for their neighbors, for those in need. So we really took that opportunity to create progress.
How much good is amplified when each individual feels good? This is the responsibility we have to each other. To lift up one another, because the power of the collective is so much more vibrant  than the power of the individual – but it still takes the individual to fuel the power of the collective. So we all have that responsibility to lift each other up in every way we can for the general welfare of the world that we live in.
What do phrases like "making a difference" mean to you, in a concrete sense? 
In terms of making a difference, it's about giving people the opportunity to realize how much of a difference they can make today, with who they are today. They don't have to change, they don't have to become somebody else, they don't have to work with anybody else even – every individual has the power to make a difference In their own way with their own voice relative to their own values and identity. And that has been the greatest part. Giving people the tools to realize that and activate against it. There is so much you can do! And so much you have already.
When do those "feel good" moments happen for you?
There are so many things, but the most gratifying thing for me is that moment when you call up a non-profit organization after an event and say, "Hi, we have money for you." It's the best! The reaction is always, "Wait, what? Who are you? Where did you come from?" It's just such a wonderful gift that we're able to do that.
Do you have a place you go or something you do when you need to recharge, refresh, or renew your drive? 
Going to the beach really helps! So I'm fortunate to be in Los Angeles. I love the ocean. And there is an energy in air near the water that is just so cleansing and inspiring and soothing.
The truth is, whatever it is that you do, when you feel good, you can do good. Whether that is professionally or personally or philanthropically, in any way – the stronger we feel from the inside out, the stronger our contribution.
—–
Read our entire IWD/WHM Series