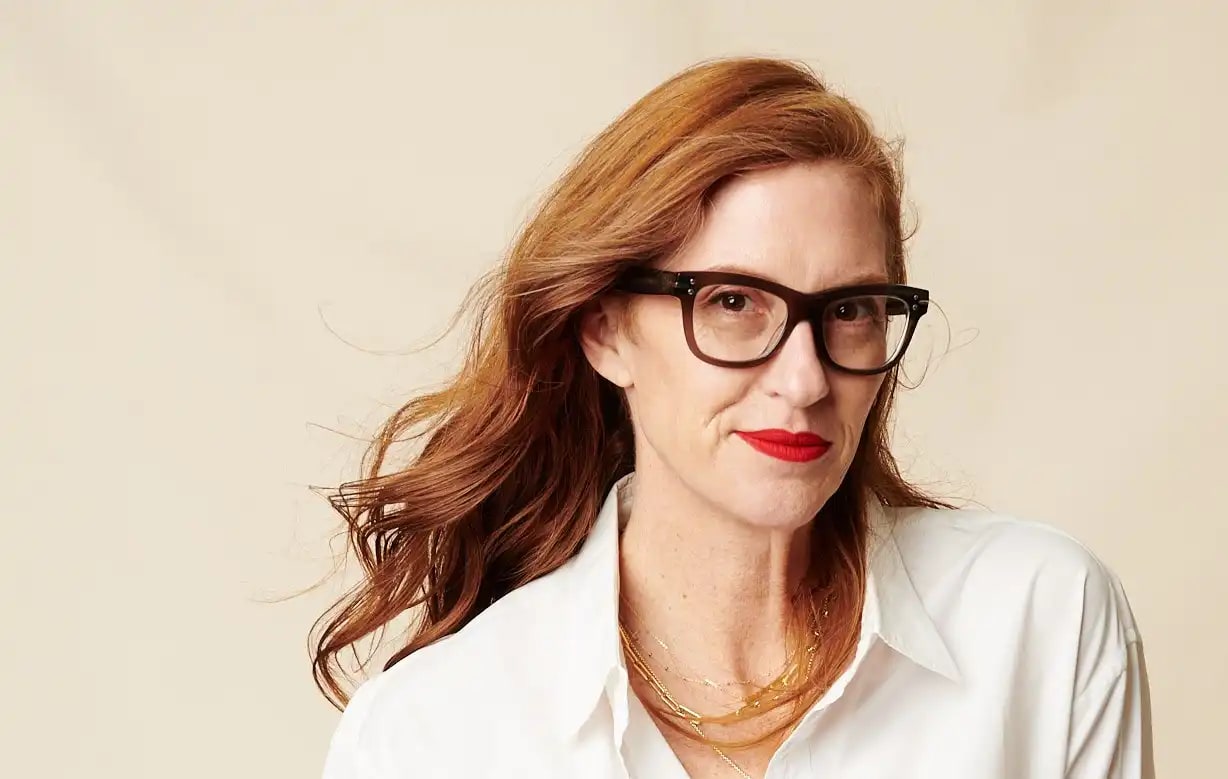 International Women's Day Profile: I Am a Voter Co-Founder April Uchitel
Help us celebrate Women's History Month and International's Women's Day with stories of finding purpose, spreading positivity, and feeling good
Flexpower believes that everyone has the right to feel good, and that nothing should prevent anyone from chasing those things that energize them, challenge them, and move them. Throughout the month of March, we're celebrating Women's History Month and International Women's Day through conversations with women from vastly different backgrounds, disciplines, and careers to find out how they chased their own sense of purpose, found their own source of "feel good," and used their positive drive to help and inspire others.
Whenever people describe being in a situation that isn't contributing something positive to their life, they use words like "feeling stuck" or "going nowhere" or "at a dead end." That feeling of moving forward with energy and enthusiasm goes hand-in-hand with feeling fulfilled, feeling inspired, and, well, feeling good. And few people can say they've maintained the same kind of energetic forward momentum as April Uchitel.
After building an impressive 20-year career in the fashion industry, April arrived at a point where she could either settle in for the long term or make a dramatic pivot into something new and challenging. Needless to say, she made the leap.
"I had no interest in being a 50-year-old garmento," she says. "So I got into the digital start-up world. I went from a big office at Diane von Furstenberg to a WeWork with people 20 years younger than me." April describes it as a "drink-from-the-firehose" experience…and it wouldn't be her last. After joining the founding team of mobile shopping start-up Spring, April would pivot again to become the CEO of beauty retailer Violet Grey, while also getting heavily involved in I Am a Voter, a public awareness campaign to encourage people to actively and excitedly participate in democracy.
We had the chance to talk to April about knowing when a pivot is needed, having the courage and energy to keep moving, and how to best manage her New York hustle energy in laid-back Los Angeles.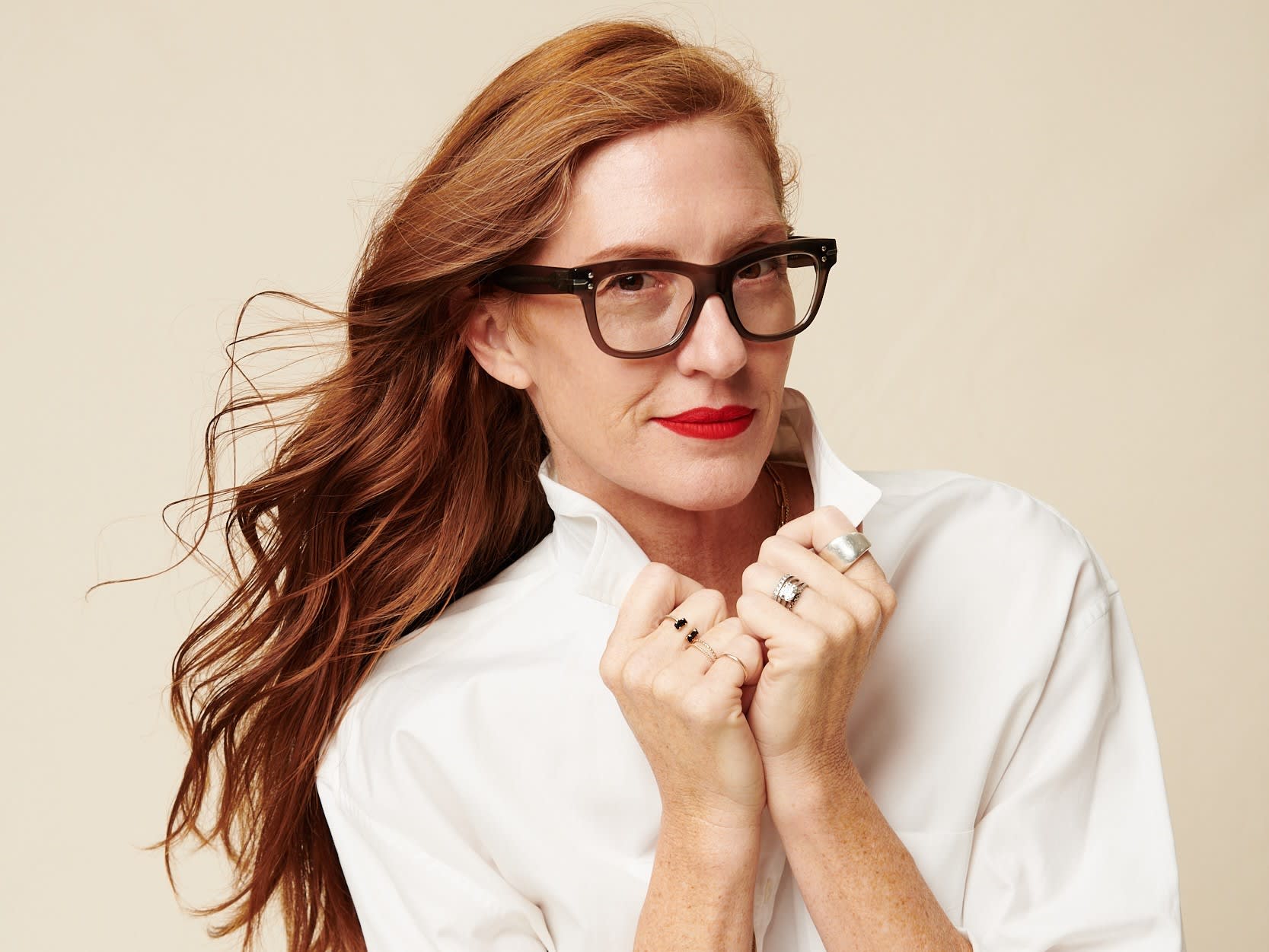 What was it like for you when you decided to shift from fashion to the digital start-up world?
That was my first real pivot, and it was quite a learning experience. I learned a whole new language around technology…it was a totally different pace for me. Then I just ran my butt all over Manhattan. It was a hustle, and a pace that just didn't exist in the fashion world, which tends to be a slower "hurry up and wait" kind of energy.  
Then I moved back to LA and became the CEO of Violet Grey, which was a big luxury beauty retailer…and that was another learning curve. Being a CEO was not something that had been on my manifestation board. But it had that same kind of crazy, scrappy, everyone-wears-20-hats mentality. During this time I was also working on I Am A Voter as kind of a side hustle. After I left Violet Grey it became kind of a full time thing for a while.
Now I'm on my third pivot, which is basically leveraging all of that – all of the networking, all of the advisory work and the mentoring I've done along the way — into a new business called The Board. My co-founder Anita Gatto and I create sort of mini-dream teams for brands and new companies. We curate people to work on projects based on their expertise and experience. It's an "all boats rise" model, which I've always tried to do. Allowing this community to develop where everyone is also supporting each other in the process. That's something that's always driven me, in whatever business or company environment and ultimately community environment that I've been a part of.
Do you see yourself as a natural facilitator?
It kind of just happened organically. I get a million texts and emails a month: "Do you know someone here? Can you introduce me to somebody here? Can I run something by you? Can I pick your brain?" I spend a lot of time doing it, and I love to do it, and I know if I have that information or if I have that contact and I know it can greatly benefit someone, why wouldn't I share it? I'm a really good Pied Piper, like, "Let's just all go!"
There are a million takers in the world who take and don't give back, but I think that's shifted during COVID. That world is kind of over. That world of really competitive, "it's my information and I'm not going to share" has changed because everybody got somewhat decimated. Many people are thriving and even in better positions than they were pre-COVID, but a lot of people are still really struggling, so people are willing to help each other. The curtains have come down and people have been really honest with what their companies have been struggling with, and where they need help and support and where we can help and support each other.
Was that part of the philosophy behind I Am A Voter?
Our whole premise is we just want to make voting cool so people do it, that's it. And we were focused on being non-partisan. We all really felt like, "We all know how to sell lipstick and shoes, so we should be able to sell voting." And it really was that simple.
You've bounced between New York and Los Angeles – which place's energy do you feel more in tuned with?
I think I have that New York hustle at all times. My co-founder at We Are The Board said to me the other day, "You're like a 25-year-old kid running through the streets of Manhattan." That's how I get when I get excited. It's the passion that drives you – obviously there's tons of headaches and obstacles along the way in every business, but you have to have that passion first so you can get through the late nights and the hard work. But you have to be excited about what you're doing.
But I live in Laurel Canyon now, and I'm super fortunate to have this incredible hike that's a 3 minute walk out of my front door called Fryman Canyon. So I get up most mornings and take my dog and sometimes my husband or my daughter and do this loop that's just really beautiful and reconnects me, grounds me. The time I spend hiking I would have spent commuting, and it's become the best place for me to kind of decompress and not be on email or text and just be out in the world in that way that it's really calming. Where I can feel gratitude. When you can look at the blue sky and the beautiful surroundings and smile and say hi to people as you're passing, that's really saved me.
What does "making a difference" mean to you?
I want to make an impact. I think at the end of the day, you look at, "What have your contributions been?" I want to leave the world feeling like I did some good, and I drove whatever passions I had in the right direction. It's about the mark you leave, not how well you did.
Because I've always been into mentoring, giving advice or help or bringing people along as best I can. In a great way, it comes back around. If you're always helping and thinking outside yourself, generally that energy becomes known and you can tap into it later. But it's not doing it in a self-serving way, it has to be with the best intention as opposed to "what's in it for me." I think that's just how I've been wired. I'm a Colorado girl who grew up on the Golden Rule, and it's hard to shake that in any scenario you go through.
There's so much to be done and it can be overwhelming. I think that's why so many people just don't get involved because they don't know how to start or where to start unless they've been personally, directly affected by something. But you've got to step in where you can.
_____
Read our entire IWD/WHM Series:
Explore More: