International Women's Day Profile: Wild Hearts Agency Founder Zee Rojas
Help us celebrate Women's History Month and International's Women's Day with stories of finding purpose, spreading positivity, and feeling good
Flexpower believes that everyone has the right to feel good, and that nothing should prevent anyone from chasing those things that energize them, challenge them, and move them. Throughout the month of March, we're celebrating Women's History Month and International Women's Day through conversations with women from vastly different backgrounds, disciplines, and careers to find out how they chased their own sense of purpose, found their own source of "feel good," and used their positive drive to help and inspire others.
When asked to recall the one piece of advice she's gotten that she's glad she ignored, Zee Rojas doesn't even hesitate: "It would be 'wait until you're prepared'." She admits it may not work for everyone, but it's hard to deny that jumping in with both feet has served Zee well so far.
Born in Ethiopia and raised by an adopted family in Indiana, Zee knew that she wanted to leave her small town surroundings to pursue her dreams in "the big city" – the only problem was, she didn't know which dream, or which city. But waiting until all those ducks were in a row just wasn't her style. "I spent two years in college but I didn't know what I wanted to do so I thought I was wasting my time," she says. "So I said, 'I'm going to California! Maybe I'll figure it out there.'" And off she went.
Zee would make a living, as she puts it, "doing odd jobs" around LA, which included waitressing and, eventually, a stint in commercial real estate. She was fine, but "fine" wasn't quite enough. So Zee decided – almost as impulsively as she decided to pack up and head west in the first place – to start her own company, and her digital marketing company Wild Hearts Agency was born. Through it, she was finally able to bring together all of her interests, passions, and creative ambitions in one place – and that rewarding sense of fulfillment that had eluded her up until then finally started to come into focus. 
We had the pleasure of catching up with Zee – who very recently added "new mother" to her resume, along with an upcoming "real talk" podcast for new moms called Momma Confidential – to talk about discovering her passions, how to approach taking risks, and how a movie from the early 90's was responsible for everything.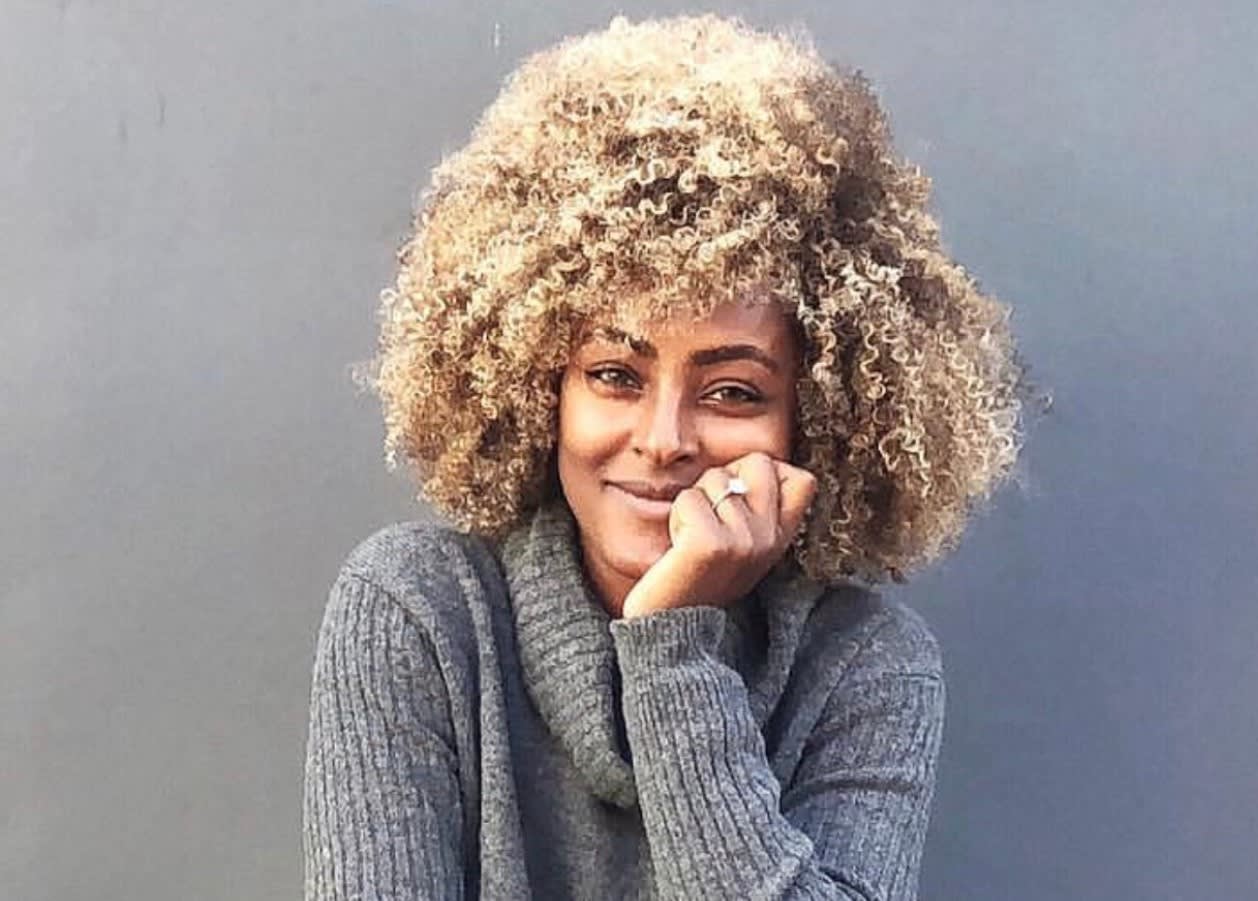 Did you really just wake up one day and say "I'm moving to California"?
It was actually between New York and LA, and I had never been to either one. I packed up my car and I printed out two Mapquests: One to New York, and one to Los Angeles. The only reason I decided on Los Angeles was because I had no money and thought if I had to sleep in my car, California would have more parking than New York. That was literally my only deciding factor of why I ended up here. I had nothing else bringing me here. I had no friends, I had no job, I didn't know anybody. I came from a really small town and I just knew that a big city was going to provide me more opportunity to figure out what I wanted to do with my life. I've now been here 14 years, so it worked out.
What were those first few years like?
I just did odd jobs. I was a waitress for a long time, because in LA it's such a quick way to make money. And then I got into real estate for a while. I was doing commercial real estate, which was a very male dominated industry, but I was doing well. Then about four or five years ago I realized…I didn't really like real estate! I was thriving in it, but my passion wasn't there for it. I wasn't waking up excited to do it.
So I quit and said, "I'm going to start my own company." So I started brainstorming things that I was good at, and things that I enjoyed doing every day, which included media marketing, social media, photography – I went to art school briefly – so I just thought about all that. My ex owned a restaurant so I had experience in hospitality, too, and I had always loved waitressing. So I thought, "OK, I love social media, I love photography, I love content creating, and I love the hospitality industry – I'm going to create a digital marketing company for hotels, restaurants, and the food & beverage industry." And I did that until the pandemic hit, and things were put on pause because restaurants were having a hard time.
When you made the decision to start your company, what did you do day one?
I'm all about holding myself accountable, and sometimes that just means making an announcement. And then you're like, "OK, I made an announcement so now I've got to follow through." I actually just made a social announcement on Facebook, Instagram and I said, "Hey, thanks for all the referrals for real estate for the past few years, I no longer do real estate, I started a company, this is what I do. I'd love your referrals, your advice, whatever…" I just said I have a business now, and that was it! I didn't have a website yet, I didn't have anything. But I actually sold a lot of restaurants when I did real estate, so it wasn't that I came out of left field and was trying to do something I had no knowledge of, so thankfully people took me a little more seriously. I said I was going to market restaurants instead of sell them.    
I think the best thing you can do is not tell people you're new – if you know you can produce. The problem is if you tell people you just started they're like, "I don't want to be the guinea pig for your new business." So I was really confident in the way I presented myself: This is my business. This is what I do. And I think it took me about six months to get my first client. And then after I got my first client it just went from there. Because I was confident I could follow through on whatever I was selling myself on. Especially in LA, you have competition left and right, so what it is about you that's going to make someone hire you?
Where did the name for your agency come from?
There's a movie called Wild Hearts Can't Be Broken. It's one of my favorite movies. It's the movie that inspired me to move to LA when I was a kid. I watched that movie on repeat and I just loved her story – especially when I was a teenager, I went through a phase where I felt like I could really relate to her. Feeling like I didn't belong where I was and I wanted to run away…to join the circus, kind of. LA was my circus! So when I was looking for a name for my company, I didn't want it to be "Something Something Social Media," I wanted something that when people asked what it meant, it has some meaning behind it. It's not a random name I picked out. So it was named after that movie because the whole reason I'm in LA is from that movie. I just loved the main character – I loved her ambition and her drive.
What does having a positive impact mean to you?
I think it's about inspiring people through what you do. Part of my whole thing with social media is that everything I share I try to have a positive impact on people. I try to share my life in a way that people can relate to. I think – nowadays especially – there's a lot of comparing your life to others, and everything's curated. People share the highlight reels. That's just the generation we live in. For me, I've made it a real big point to say, "Here's the negative side of things but here's how you stay positive in it. Being positive doesn't mean negative things don't happen, but it's how you approach it." All my partnerships have been around doing good. Just trying to inspire people through the digital world where there's a lot of noise. I think if you can inspire just one person, you've made a difference. I don't think "making a difference" means you have to reach the masses, even though that's how it's usually seen.
My husband and I do volunteer stuff, for example we've worked with the Skid Row Carnival of Love. My husband does a lot of community art, he owns a non-profit called Beautify Earth and he does murals for elementary schools where they get the kids involved. His whole mission is instead of having beige walls that these kids have to look at why not make it colorful? Why not have art? That's a big part of what we both do as well.
You don't seem like someone who is daunted by sudden change.
I think waking up and doing something you absolutely hate and just going through the motions is the worst way to go through life. I know a lot of people do it, and sometimes it works for people. But for me I just don't think it does – it's like the quote, "you weren't put here to pay bills and die." And that's kind of my thinking process when I come to a crossroad and I feel unhappy with whatever I'm doing. I really just think, "Am I OK waking up every morning and just going through motions?" If I'm not motivated to do my best job, so no one really benefits from me not being happy with what I'm doing. I don't benefit, the people I'm doing it for don't benefit, nobody benefits. That's my deciding factor for spontaneously pivoting. I'm grateful that it's never been a scary thing for me to just start over. I've had 19 lives in LA, and thankfully it's never been a scary transition for me to just be like, "I'm not happy right now. Let me try something else and see what happens."
_____
Read our entire IWD/WHM Series:
Explore More: