This is What Pilates Is Really All About
Pilatesmith Founder Jessica Henien lets us in on all things Pilates, how she's working to bring it to more people, and how the practice's sense of community helped her get through an unprecedented year
Pilates still has a little bit of an air of mystery about it mostly because it's so difficult to describe. Efforts to put it into words tend to let the practice down, resorting to "it's like…"  or "it's sort of a mix of…" People lump it in with yoga or calisthenics, when in truth, it's neither. This is probably why Pilates has always benefited most from word of mouth, from being shown to people rather than explained, and by passionate communities. 
It's also why the past year was both extremely rough and incredibly eye-opening for Pilatesmith Founder and Owner Jessica Henien.
With the world in lockdown, people were forced to take their fitness into their own hands with virtual workouts and at-home exercise. But Pilates is a different animal. "It's one of those things where, because it's so technical, even if you're doing the movements you may not be doing them correctly," says Jessica. "Being able to be there with people to tweak and fine tune has always been beneficial." Faced with closed doors and unused machines, Jessica had to get creative. 'I reached out to all of our members and said, 'If you can hang in there with me and support the team, I promise we'll figure this out.'" 
And she did. It involved some creative thinking and determination – two elements that inspired Jessica to try Pilates in the first place.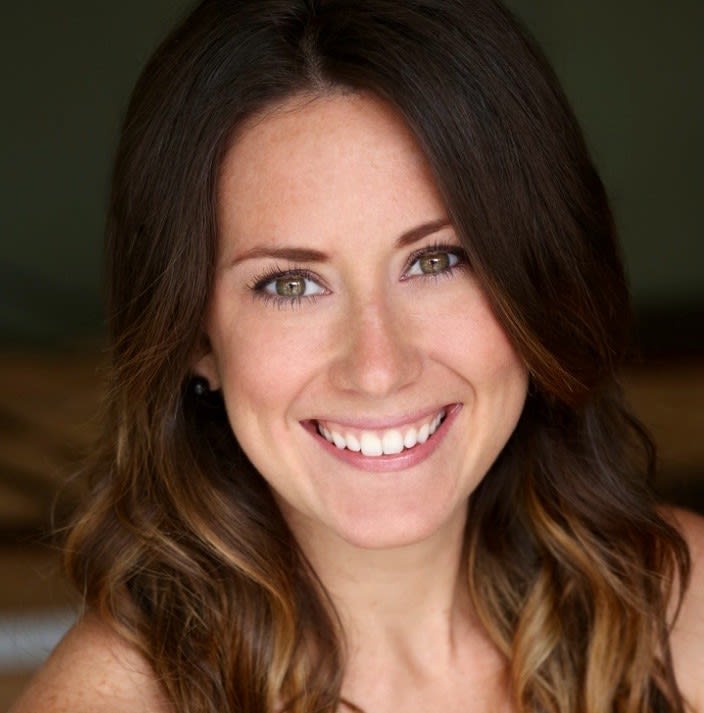 Discovering Pilates
Hailing from Fort Myers, Florida, Jessica was a competitive dancer for most of her childhood and teen years, which was a big reason why she was intrigued by Pilates in the first place. And it connected her (even if she didn't know it at first) to creator Joseph Pilates' own origin story. 
"I heard that dancers like Pilates, so when I found this studio that was close to where I worked when I first got out of college, I was like, 'Oh, I should check this out'," she says. "That's what piqued my interest. I took my first class and I was immediately hooked. For me, it brought back all this nostalgia from dance and the precise movements that are required."  
A gymnast and athlete born in Germany, Joseph Pilates was introduced to gymnastics and martial arts by his father (also a gymnast), and earned a living as a circus performer, professional boxer, and even a self-defence instructor for the Scotland Yard police force. The exercise that would bear his name took shape during WWI, when Pilates began helping wounded soldiers rehab from injuries. When he arrived in the United States, he opened his first "body-conditioning gym" in New York City in 1926. And, like Jessica many, many decades later, New York's dance community immediately took to the precise movements and techniques, and soon Pilates was training luminaries such as Jerome Robbins, George Balanchine, and Martha Graham.
With such a unique origin rooted in creative arts and activities, it's no surprise it struck a chord with Jessica. As she got more and more into the practice, she began to understand why so many people lacked a concise explanation for what Pilates is and what it can do. 
"Pilates is becoming more popular, but people don't really know what it is. They think it's yoga and they know it involves some weird contraptions sometimes, and they might look scary," says Jessica, referring to The Reformer, a piece of equipment with a bed-like frame and a flat platform that rolls back and forth on wheels. "It isn't a piece of equipment you normally see at the gym, so people are intimidated by it and don't want to try it out in case they get embarrassed in front of the rest of the gym." 
Jessica discovered that that intimidation and lack of experience tended to fuel other myths about Pilates as well. "The other common misconception is that Pilates is just for women," she explains. "I think this connects with the idea of Pilates being for dancers. Or people think, 'I need to be flexible to do Pilates.' That's like saying, 'I have to be strong to go to the gym.' No, you do these things to get strong, and get flexible." 
Pilates Helps You Feel Good Physically…And Mentally
Jessica soon found that, the more she advanced with Pilates, the harder it was to find more challenging classes. Because of the lack of awareness around Pilates, most studios were geared towards entry-level techniques, just getting people familiar with the process. Seeing a need for a "next level," Jessica toyed with the idea of opening her own studio. 
"I would get frustrated trying to find classes, because I'd have one or two hours that week to work out and I couldn't find one that was going to challenge me," says Jessica. "And I was like, 'Jeez, if this is the way I'm feeling, there have to be others who want this.' So I started keeping notes on my phone of what I would do if I opened my own studio." 
One of those notes, it would turn out, would eventually give her the perfect name once that studio went from "what if?" to reality. 
"I was driving home and I saw a locksmith van," she says. "And I thought, 'I like that idea of a smith, somebody skilled in a craft they were trained to do. And that's where Pilatesmith came from." 
Branding its approach as, in Jessica's words, "athletic Pilates," Pilatesmith found an eager community of like-minded people, who appreciated the ability to work one-on-one or in small groups to perfect and hone their techniques. When the COVID-19 lockdowns began across Los Angeles and the rest of the country, Jessica needed to find a way to keep that all-important sense of community intact. Because in addition to creative and athletic movement, Pilates was, intentionally or not, born out of people making the most of bad situations. 
When Joseph Pilates began using hospital beds as the first makeshift reformers – using pulleys and levers to assist in the movements – he was doing more than just helping soldiers rehab. "He saw that the soldiers that he was working with were getting better quicker, but they were also more positive because they had that routine to look forward to," says Jessica. "He saw them living, and after that he was like, 'I think I'm on to something'." 
As was Jessica. During the lockdown, she and her husband moved reformer machines into an unused space in a parking garage near the Pilatesmith studio, decorated as best they could with plants and other small items, and reconnected her community with safe, outdoor means of keeping that all important sense of routine and improvement in place. 
EMBED VIDEO
For Jessica, the drive to keep improving, keep challenging, and keep moving is what has inspired her love for Pilates from the start, and drives her to introduce it to more and more people in a way that removes the mystery and intimidation. 
"I think people have learned to be more creative and maybe they're not willing to pay a premium for a gym membership anymore now that they've been able to see how they can do those things at home," says Jessica. "But I think that there are people who are motivated by a schedule and that are motivated by a trainer. I just love having a place to go to work out and love the energy and the environment of a class."
She adds: "It's really about the relationship, and the connection people have with their trainer. The relationship part and the community part are a huge draw for people. That's what we've found in our experience." 
Explore More: