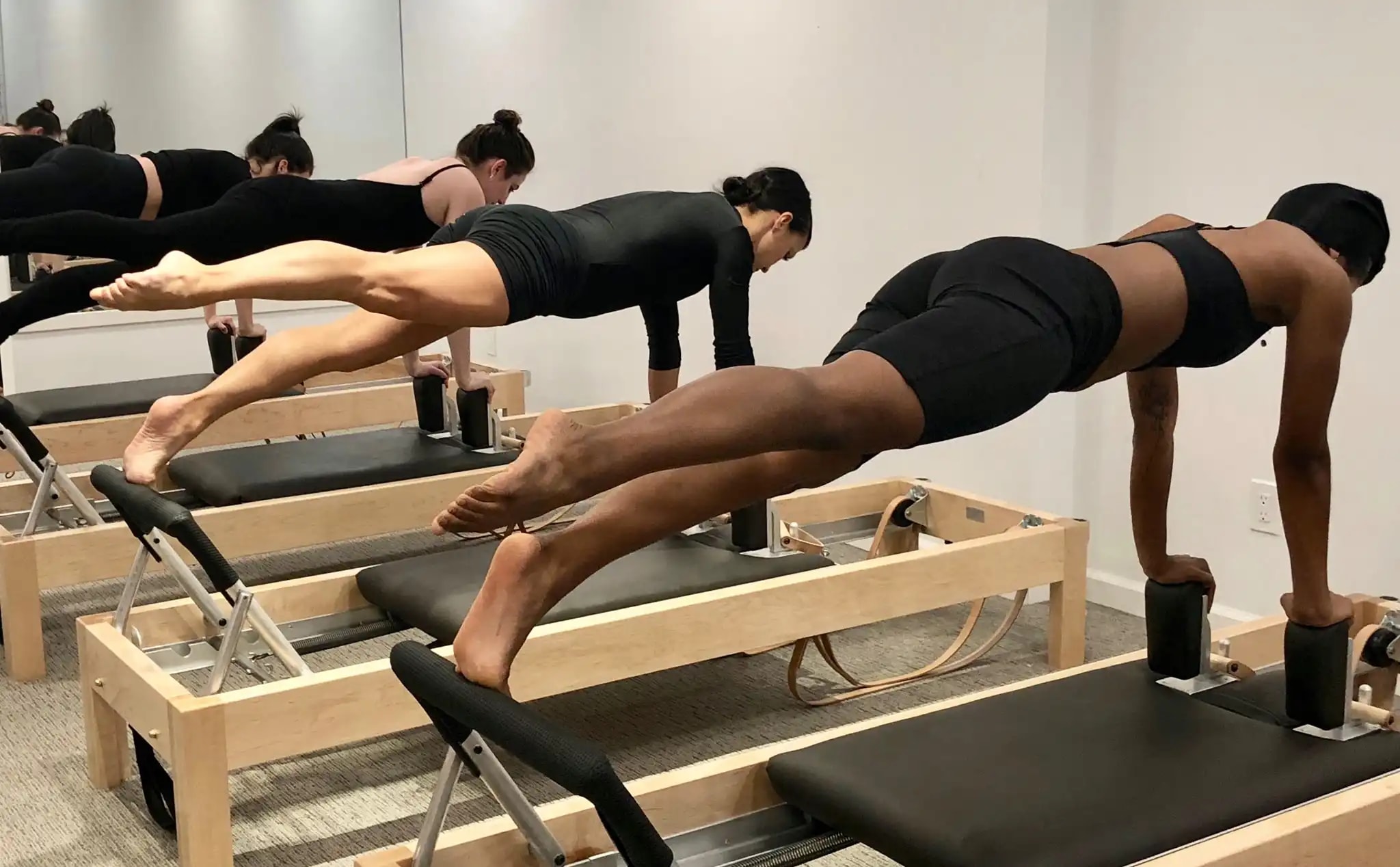 The "We" In Wellness: Uptown Pilates Instructor Sonja Herbert
We believe that wellness is for everyone, so we celebrate those helping to being new voices and diverse perspectives into the health and fitness space.
One of the first things you notice about Uptown Pilates is their complete disinterest in doing things according to fads, trends, or expected customs. "Fitness trends come and go, but Pilates endures" is their motto, and founder Adam Drushal and his team have dedicated themselves to introducing Pilates to people who have never been exposed to it before.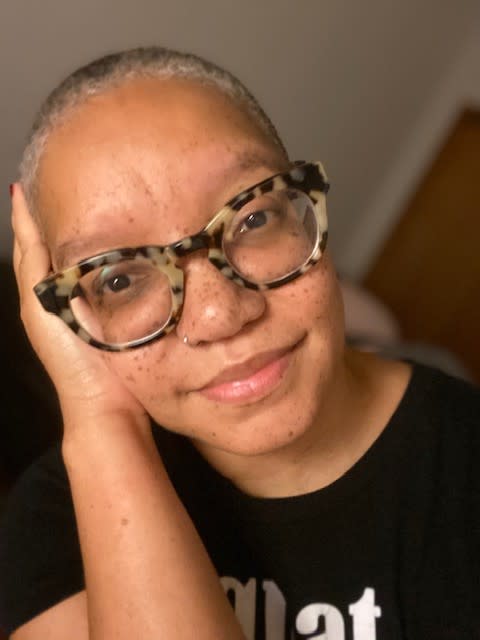 People like Sonja Herbert. A native Texan who moved to New York City in the early 2000s, Sonja never imagined she'd one day be a Pilates instructor…mostly because she had never heard of the practice ever in her life. 
"My daughter used to dance at this art school called Harlem School of the Arts," says Sonja.  "One day I found out her ballet teacher taught this thing called Pilates that I had never heard of ever in my life." Growing up the middle child between two athlete brothers, Sonja was raised with a natural inclination towards fitness and activity….not to mention a competitive streak. 
"I started to fall in love with it. I felt like I finally found something I wanted to be a part of." 
Sonja got her certification in Group Exercise and Mat Pilates Training while still keeping her day job as a social worker. When circumstances put her at a crossroads, Sonja decided to dedicate herself to Pilates full time. After a few stints at some luxury fitness centers and private studios, she joined Uptown Pilates in 2018 and gelled with their focus on making sure no one else had to live a good portion of their life never hearing about things like Pilates, Yoga, and other forms of physical and mental wellness. 
FLEXPOWER: Where would you say your fitness story began? 
SONJA HERBERT:  Fitness started for me as a way to sort of alleviate my depression and anxiety. I am originally from Texas and I have 2 brothers – one three years older, one three years younger – so I'm the middle kid. Both of them were competitive athletes. I was not a competitive athlete, which is interesting. I'm more competitive now than I was when I was younger.  I never thought I would ever be in fitness full time to be honest, but I knew that it was something I wanted to do. 
What was it that drew you to Pilates? 
After my daughter's ballet teacher mentioned it, one of my friends suggested I come take this class – said it was incredible and encouraged me to do it. So I said "fine." I thought, "I'm strong, I can do this." But then I got into the class and found out I really couldn't do some of the exercises that well. And I'm extremely competitive, so I'm like, "I'm going to keep going and I'm gonna learn these exercises." So I kept going…
I felt like it was really changing my body in a great way. I was seeing a holistic chiropractor because I had some imbalances – due probably to the fact that I had two C-sections plus a couple of car accidents that were not my own fault –  and I told him I started doing Pilates and he said, "Keep doing it twice a week and your body is going to change tremendously." And he  was right. 
So you were hooked – what inspired you to start spreading the word? 
I had never heard of it, but now here I was with a black woman teacher and other black students. So I asked her, "Why don't black people know about this?" From there, my main  purpose was to become certified and bring it into my own community. At that point, I was living in Harlem so I decided to start my own class there. 
What do you see as some of the hurdles  keeping more people from not only knowing about things like Pilates, but feeling comfortable trying it out? 
I think with Pilates in particular – but I think it could extend out into the fitness industry as a whole – is that it's seen as a luxury thing. And a luxury thing only for white people. If you look at a lot of the luxury gyms or the boutique-style fitness companies and studios, it's often assumed that we don't have a certain income level or that it's something that we're not interested in anyway. But I was like,  "Well, that can't be the case because if we weren't interested in health  and fitness at all many of us wouldn't be the athletes that we are."  For many, fitness is their career, that's their love, and that had to start somewhere, right? 
There was this term I kinda coined called "Fitness Redlining," where certain places kind of drew the line at a certain point in whatever city they're in, like "We're not going to go above this line" because they think the money's not there. I get it, they're luxury gyms, but what makes you think someone above 96th street would not want the type of luxury that you're offering? We all want luxury. We all want to be healthy and fit, and we want eucalyptus towels, too. 
Making sure fitness is a safe place is important because, like you, people often turn to fitness for the mental as much as the physical benefit. 
Yeah, not that it's going to be the thing that saves you, it's one of the things that can help you. I don't believe that fitness was my savior or anything like that, but it certainly was a catalyst for me. I felt better, so it helped me open myself up to the other things that I needed. I just took all those things that were helping me and I made it into a way to cope better. 
What would you like to see change in the fitness industry? 
Before I see more of anything, I want to see more individually in the fitness industry and what I mean by that is I want to see white people in particular acknowledge racism. It's why there is this whole redlining of everything, not just in fitness, but in neighborhoods and things like that. But first acknowledging it and then asking, "How do I become part of the solution?" 
That's where I think it should start. That's what I want to see first, because otherwise it becomes performative. Diversity, inclusion, and equity come after the acknowledgement of racism and dealing with that first. You have to kill and dismantle the foundation before you go and get rid of the weeds.
_____
Explore More: