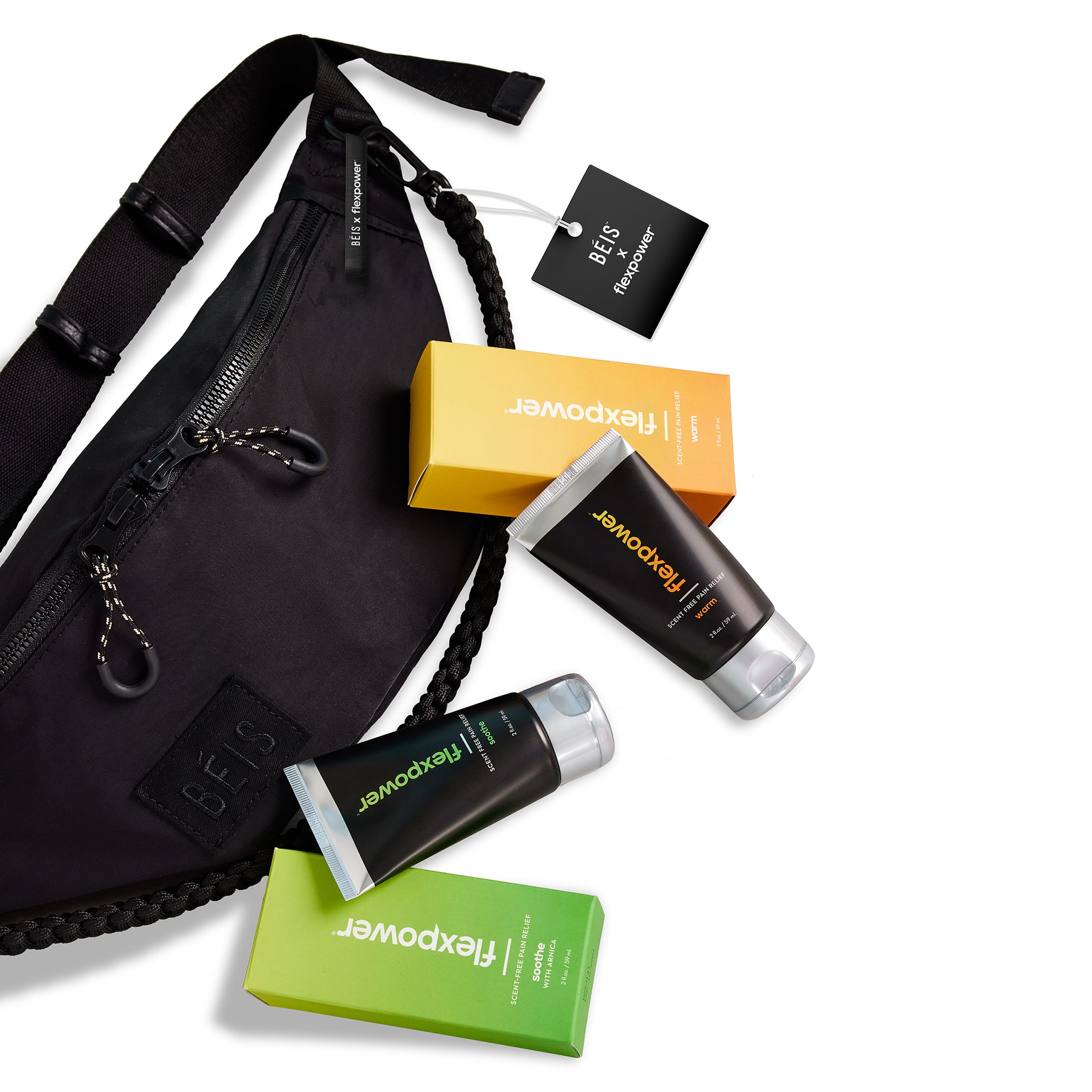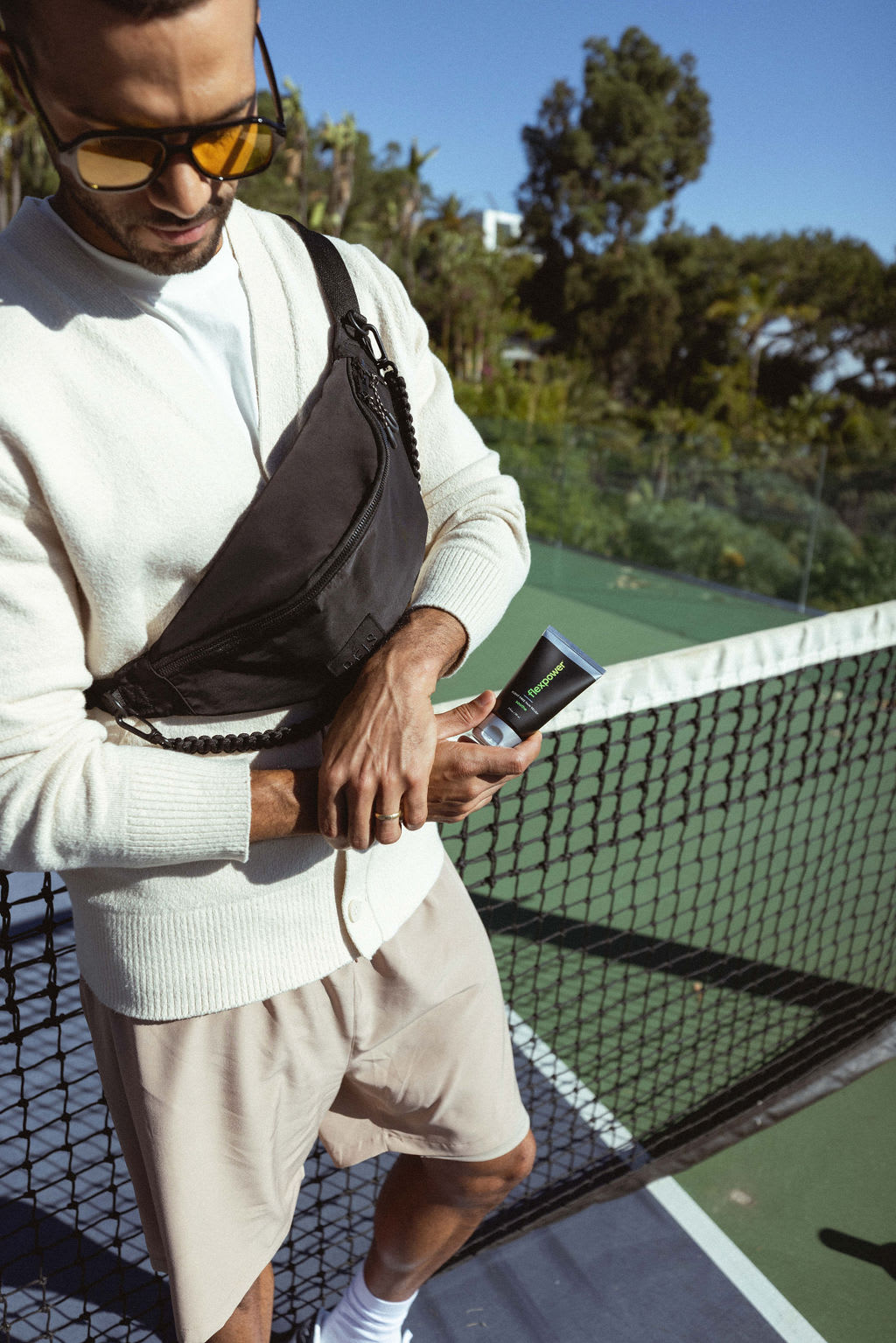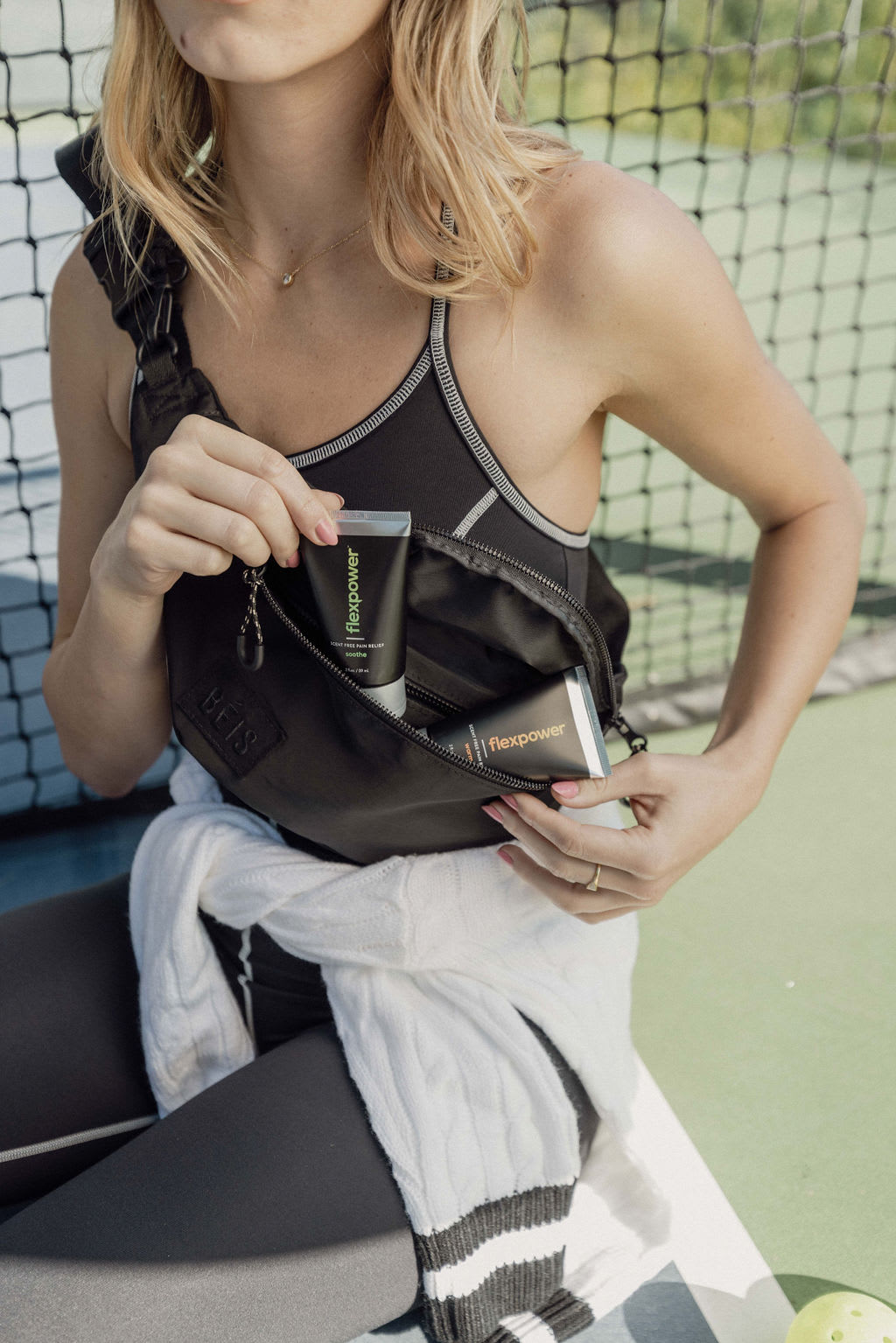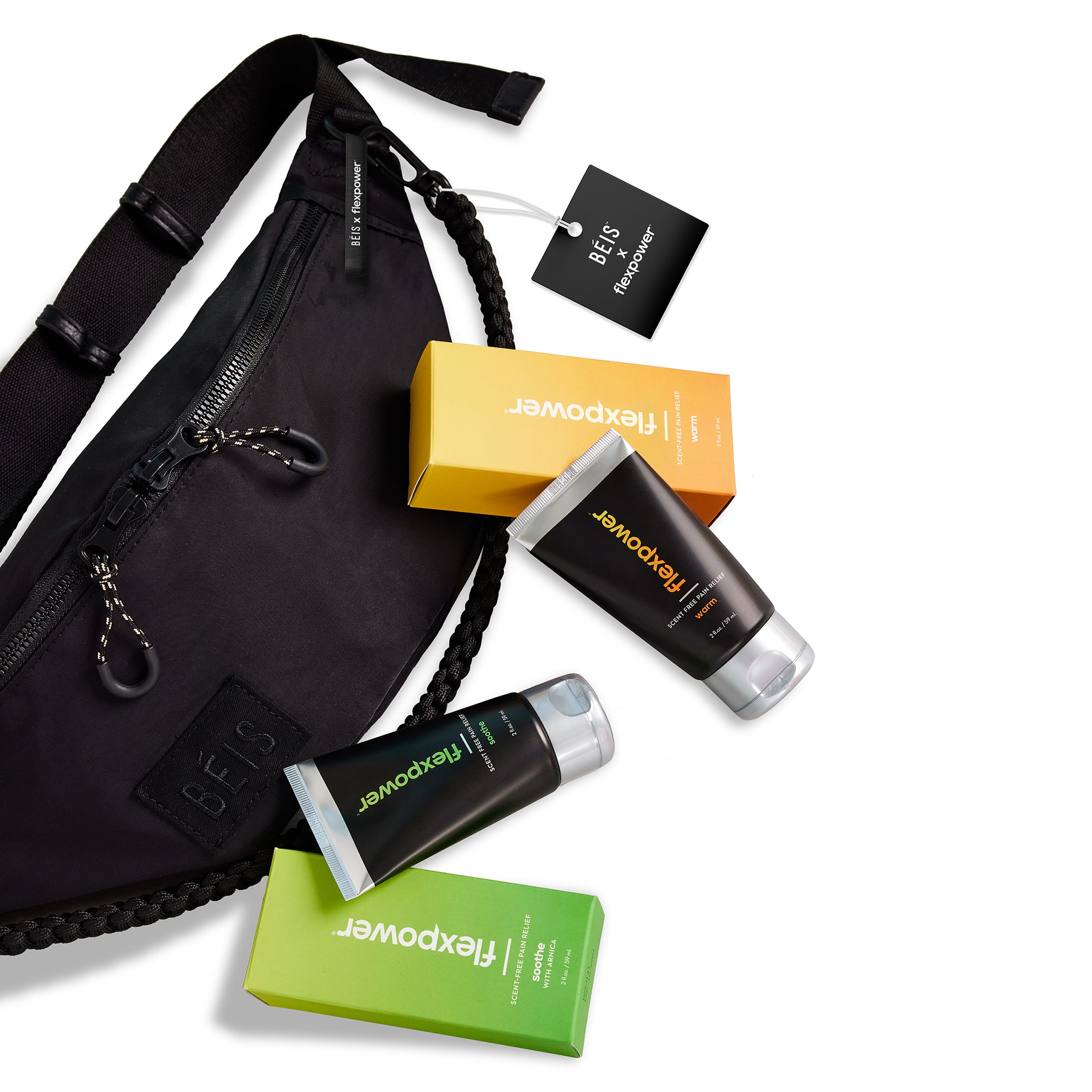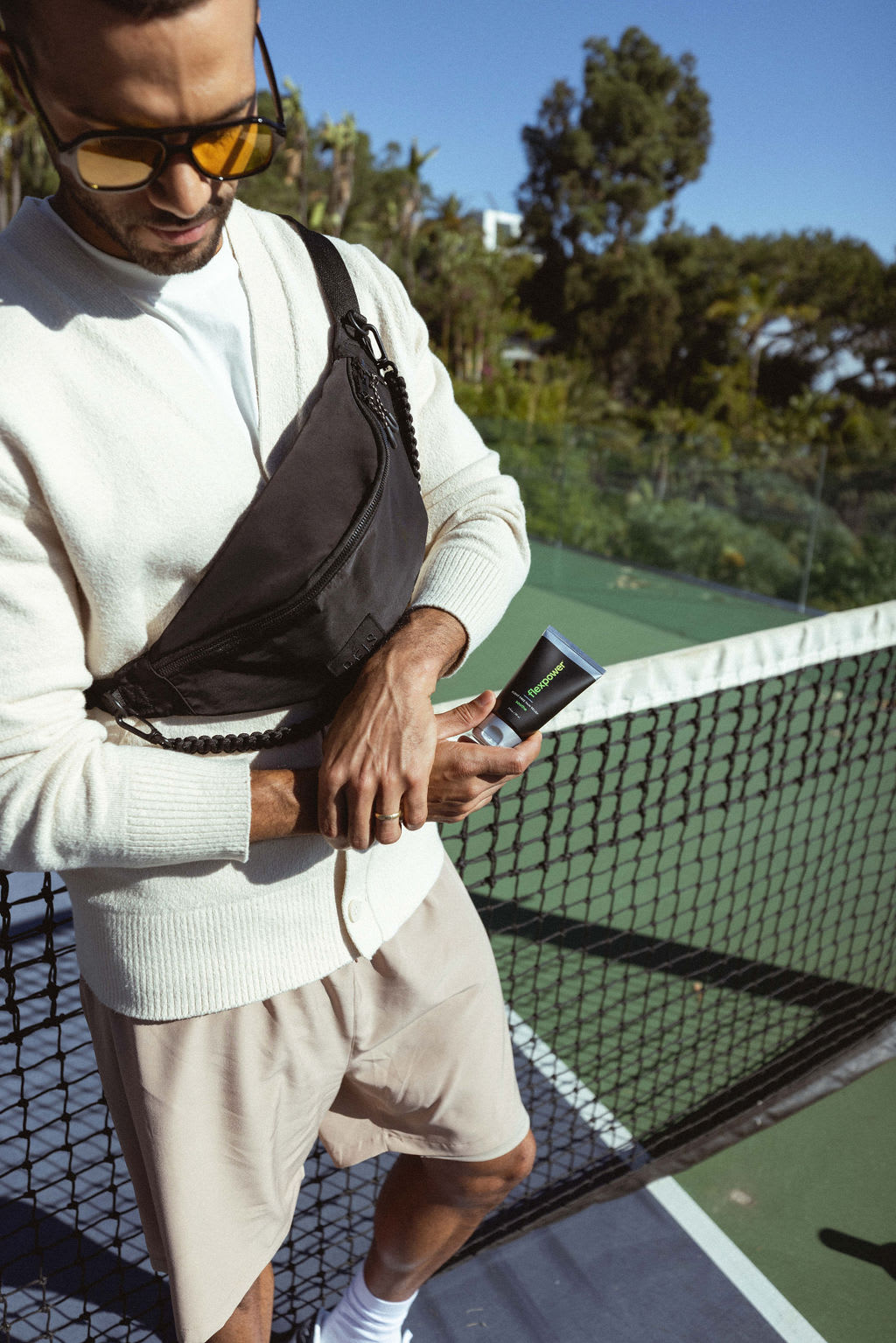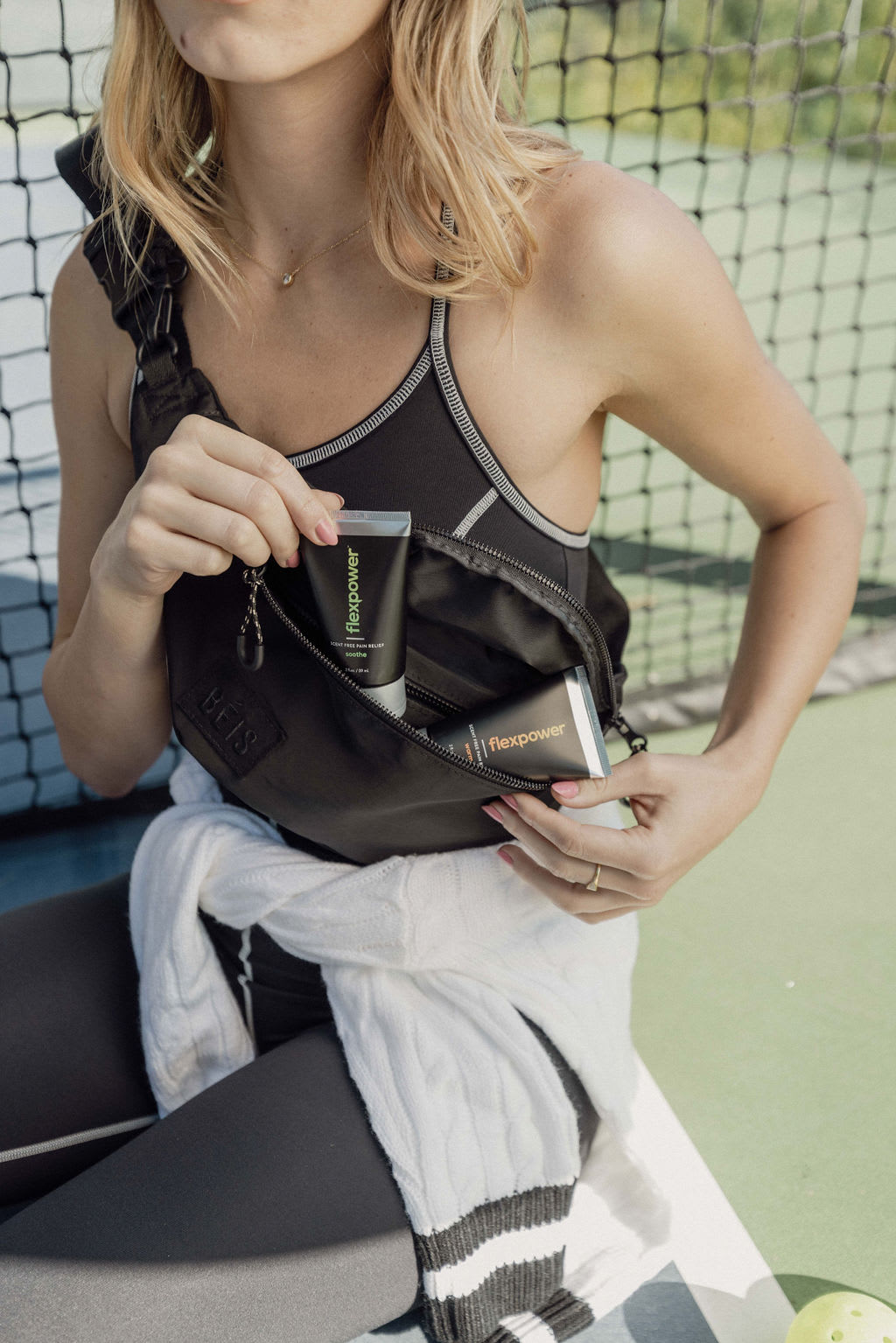 BÉIS x Flexpower Sport Pack
Product information
$98 ($116 retail value)
Description
Flexpower has teamed up with beloved travel brand BÉIS to keep everyone looking good and feeling good. The limited edition BÉIS x Flexpower Sport Pack contains a BÉIS adjustable crossbody / fanny pack bag with one 2 oz. tube of Flexpower Warm and one 2 oz. tube of Flexpower Soothe inside. The entire kit is chic and portable, travel sized, and ready to go with you anywhere!
Sustainably-made with recyclable packaging
Our 2oz. travel-sized tubes are TSA-approved for carry-on luggage
Plant-based and cruelty-free
Soothe
Arnica Montana, Aloe, Echinacea, Eucalyptus, Rosemary, Tumeric, Boswellia Serrata, Calendula, Camphor, Glucosamine, MSM, Cetearyl Alcohol, Cetearyl Olivate, Lecithin, Menthol, Olive Oil, Sorbitan Olivate, Squalene, Stearic Acid, Vanillyl Butyl Ether
View All Soothe Lotion Ingredients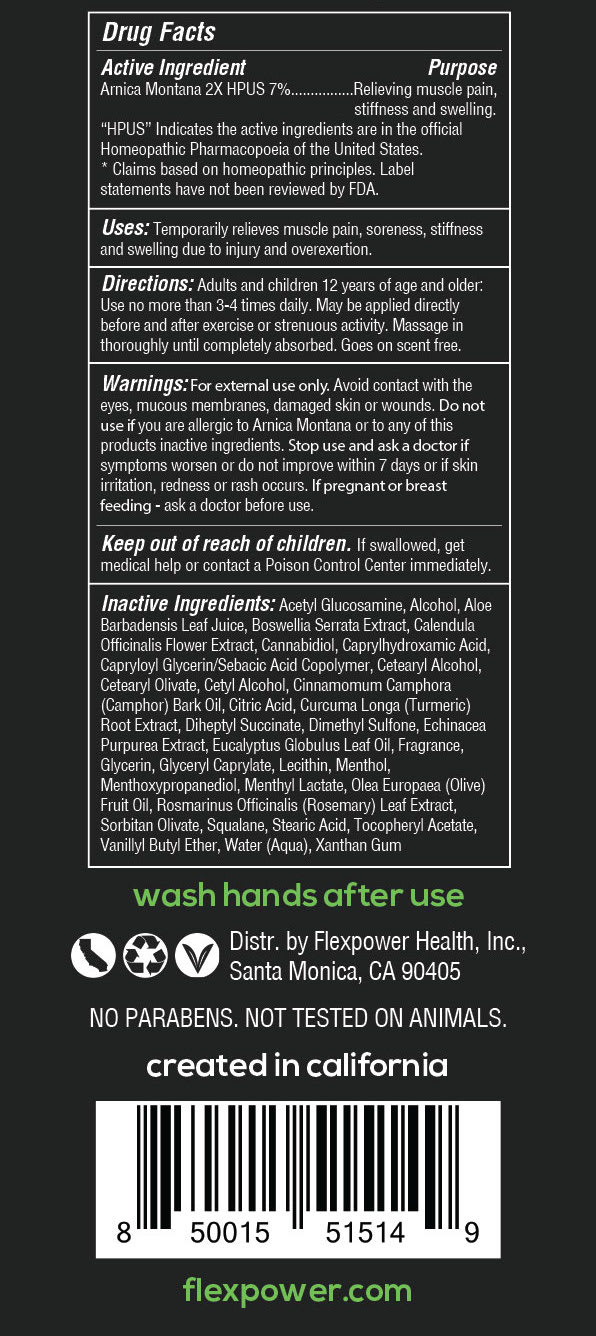 Warm
Trolamine Salicylate, Vitamin E, Lecithin, MSM, Acetyl Glucosamine, Butylene Glycol, Caprylyl Glycol, Caprylic/Capric Triglyceride, Ceteareth-20, Cetearyl Alcohol, Cyclopentasiloxane, Dimethicone, Disodium EDTA, Ethylhexylglycerin, Fragrance, Glyceryl Stearate, Isopropyl Palmitate, PEG-100 Stearate, Phenoxyethanol, Potassium Sorbate, Propylene Glycol, Vanillyl Butyl Ether, Water, Xanthan Gum
Soothe: Soothe is made from gentle, natural ingredients, so apply freely to loosen up joints and muscles as part of your daily regime. Apply or reapply as needed during the day to treat stiffness or mild soreness. A quarter-sized amount in your palm will cover joint areas and small muscles (we suggest using more for larger areas). Rub in well until absorbed and wash your hands thoroughly after application.
Warm: Squeeze a quarter-sized amount into your palm for small areas (knees, elbows) and slightly more for larger areas (backs, thighs). Rub in well until absorbed, and wash your hands thoroughly after application.
Apply Warm to joints and muscles as needed as part of your warm-up before exercise or activity; apply after exercise to relieve soreness and muscle pain as needed. Warm also works well to ease arthritis pain, or to enhance ultrasound and massage pain therapy.
Warm's heating sensation builds gradually, so allow the first application to rest 4-5 minutes before applying more. The application area may also reheat with additional activity or in environments like, say, a shower or sauna, so we recommend applying no more than 3-4 times daily as needed.
Warm Lotion
Our FDA-approved anti-inflammatory formula is used by pro athletes around the world and provides scent-free, fast-acting, therapeutic muscle and joint pain relief. Use:
Before exercise or activity to warm-up muscles and joints

After exercise to relieve soreness and muscle pain as needed

To ease muscle pulls or other soft tissue pain/injuries

To ease arthritis pain

To enhance ultrasound and massage pain therapy
Soothe Lotion
Our botanical-infused lotion nourishes skin and unlocks the calming, anti-inflammatory power of Arnica to provide soothing relief.* Use:
Pre and post activity

After sun exposure

On feet prior to a long day or night out — and for relief when you get home

Prior to a night out in heels (apply then allow to dry 20 minutes before putting on shoes)

To cool and ease the appearance of swelling & redness of insect bites, bruises, stings, burns

For massage

Pre and post injectable treatments (check with your doctor or technician)

Tattoo and tattoo removal care (check with your technician)

On neck, shoulders, back, legs and feet when sitting at a desk all day
*Arnica has been used for centuries as a topical homeopathic remedy. Claims based on homeopathic principles (Homeopathic Pharmacopoeia of the U.S.). Statements have not been reviewed by the FDA. Products are not intended to diagnose, treat, cure or prevent any disease.
Our products are guaranteed and can be returned within 14 days of purchase for a full refund if you're not totally satisfied. 
BÉIS began with a promise: To give everyone the opportunity to pack up their stuff and hit the road – from the gym to Jaipur – with travel bags and accessories that won't break the bank. Each BÉIS Sport Pack is designed to fit snugly on the body, is super lightweight, includes a handy strap to secure a water bottle… and is the perfect size to carry Flexpower's travel-size lotion tubes.
Our packaging is sustainably produced and recyclable. We evaluate the environmental impact of everything we make.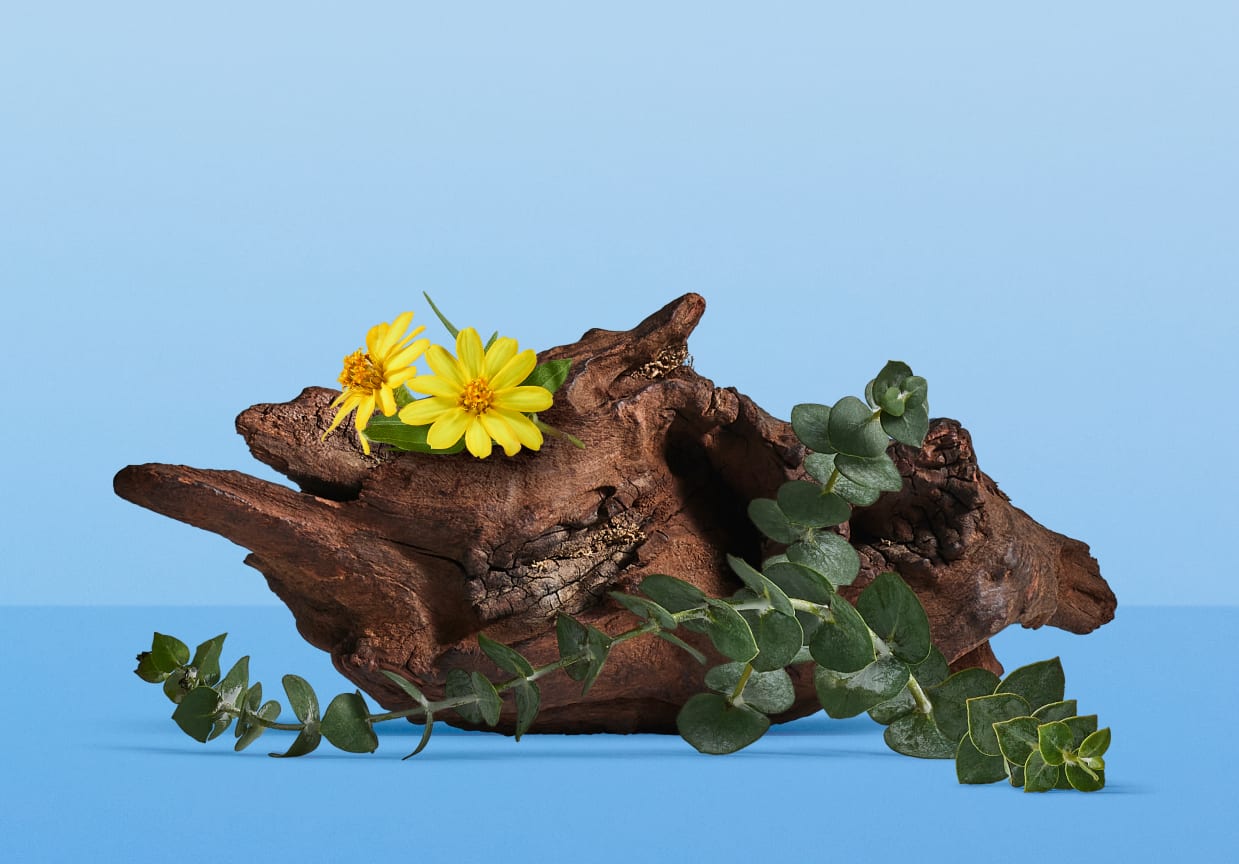 Our products pair sustainable hero ingredients like Mountain Arnica, Eucalyptus, and Turmeric with clean and nourishing vitamins, oils, and salts.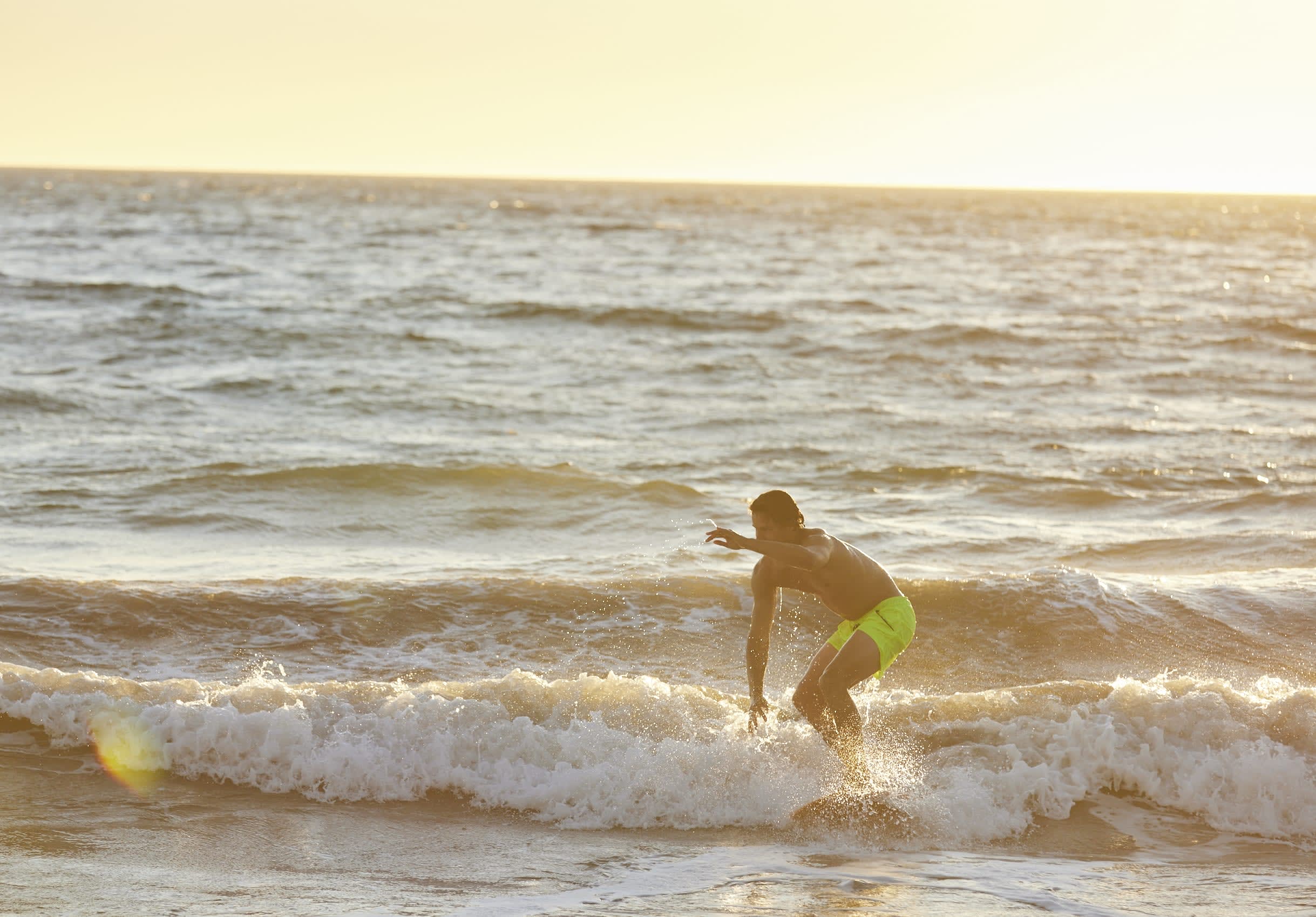 Flexpower products contain vegan ingredients, are formulated to be reef-safe, and are never tested on animals.