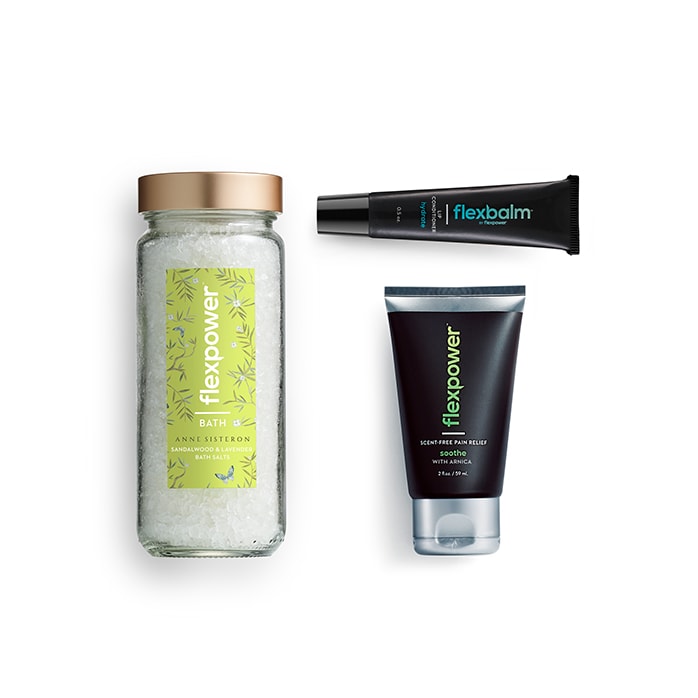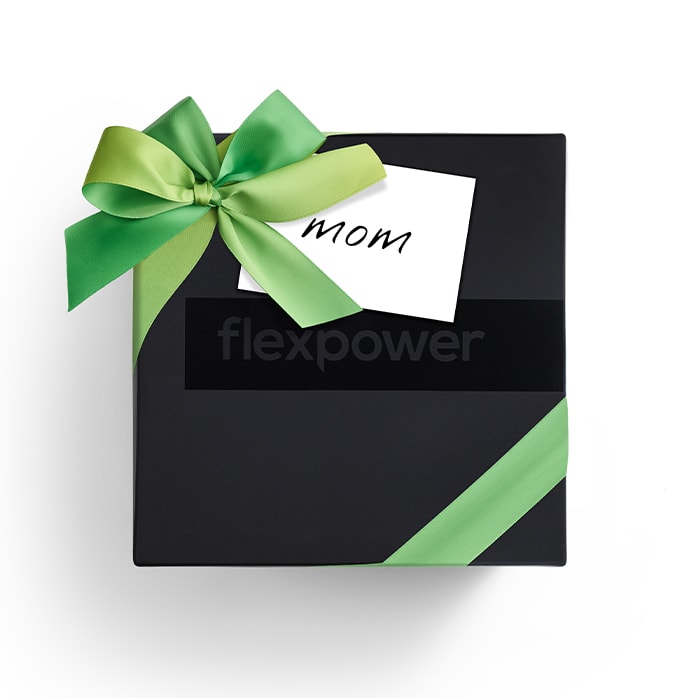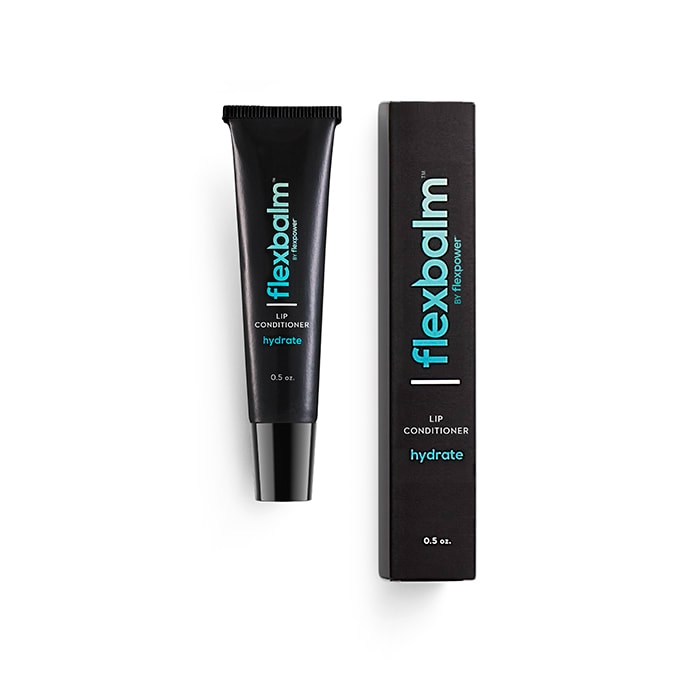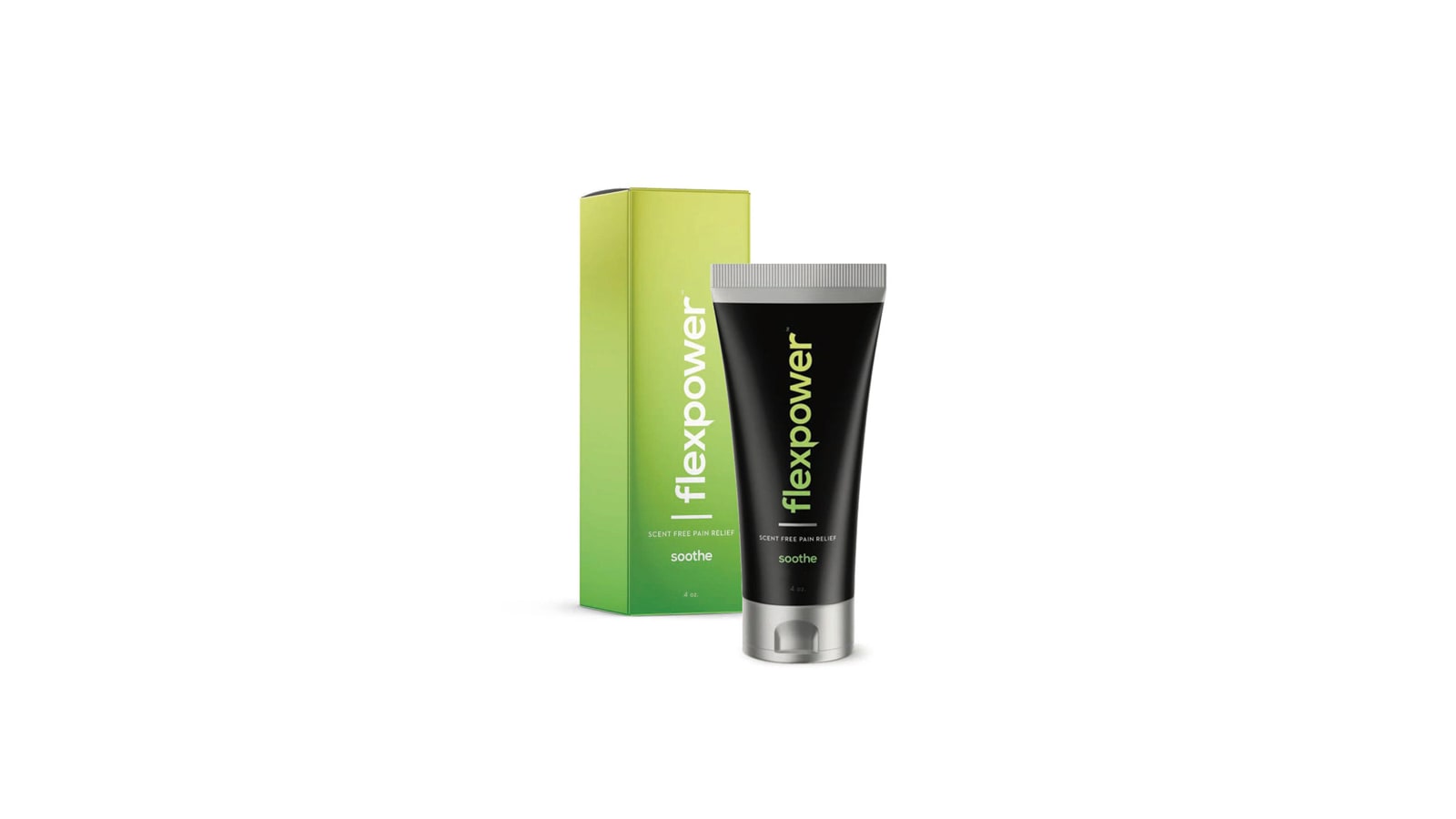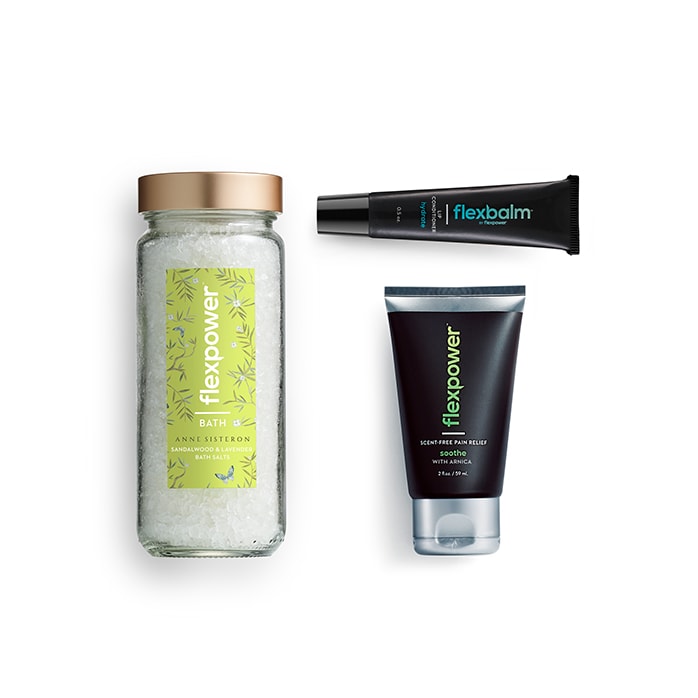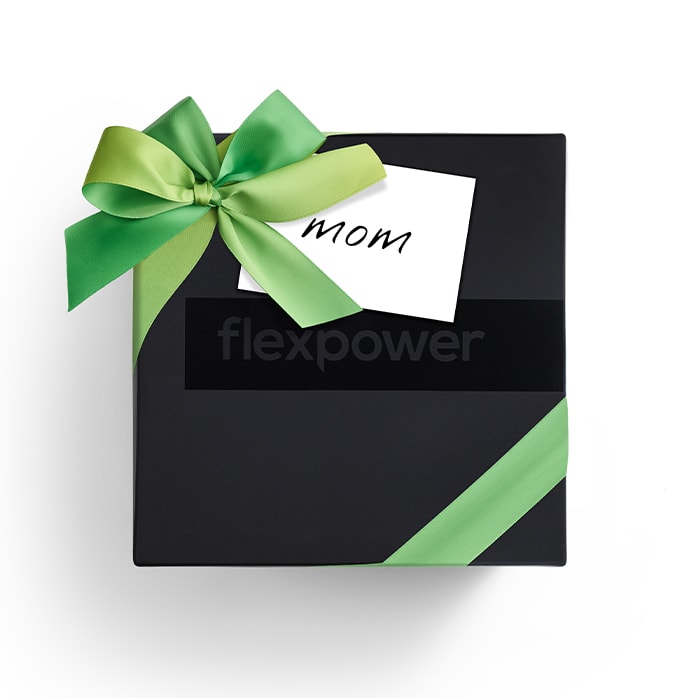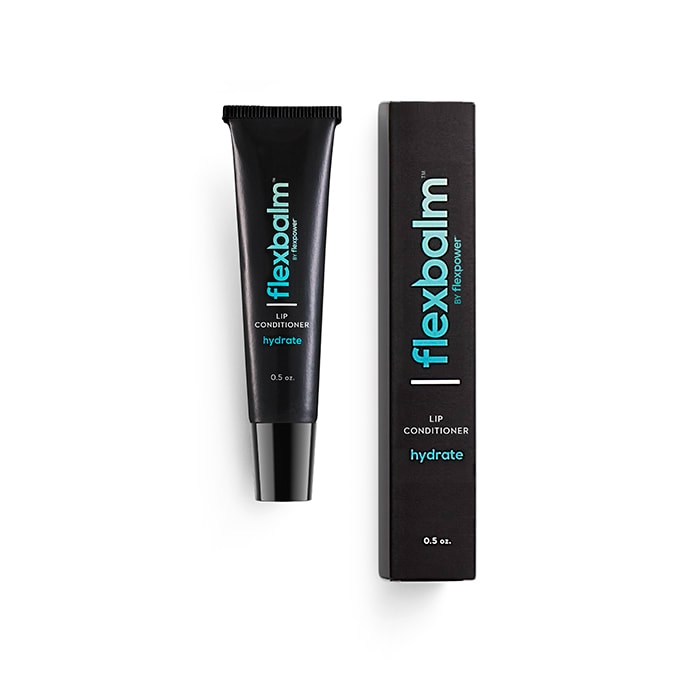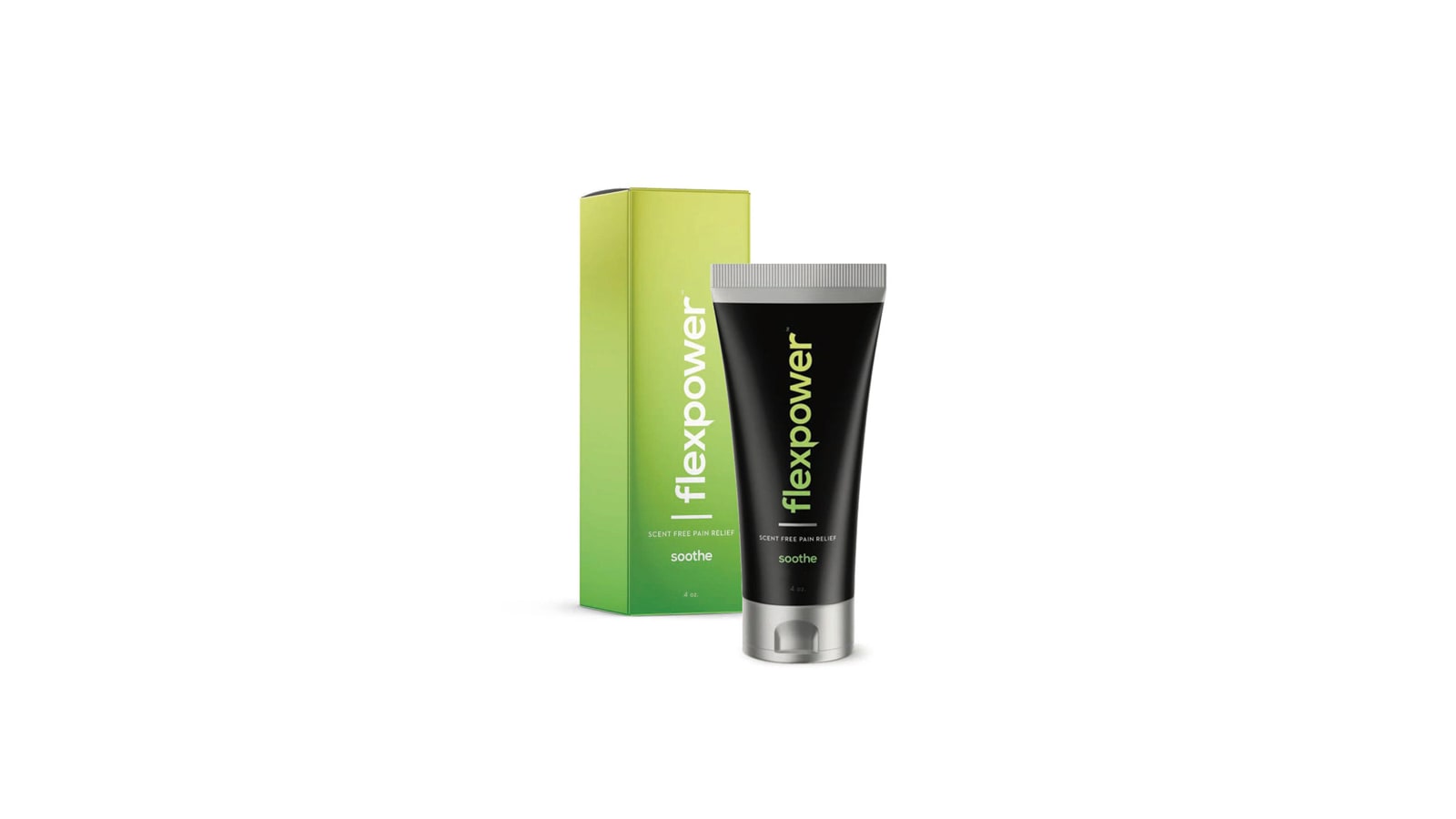 Mother's Day Gift Set
Product information
$130 ($150 retail value)
Description
Mother is anyone who has picked you up and supported you along the way, from Mom to a favorite aunt to a caring friend. This Mother's Day you can give her the gift of feeling good with this specially packaged Mother's Day trio: one 2oz Soothe Lotion, one Flexbalm Lip Conditioner and one Flexpower x Anne Sisteron Bath Salts. Gift wrap and handwritten note card included.
Sustainably-made with recyclable packaging
Our 2oz. travel-sized tubes are TSA-approved for carry-on luggage
Plant-based and cruelty-free
1x Flexbalm Lip Conditioner
1x Flexpower 2 oz Soothe Lotion
1x Flexpower x Anne Sisteron Bath Salts
Lip: Beta-Carotene, Carrot Seed Extract, Jojoba Seed Oil, Red Raspberry Seed Oil, Shea Butter, Palmitoyl Tripeptide-1, Vitamin C, Vitamin E, Peppermint
Soothe: Arnica Montana, Aloe, Echinacea, Eucalyptus, Rosemary, Tumeric, Boswellia Serrata, Calendula, Camphor, Glucosamine, MSM, Cetearyl Alcohol, Cetearyl Olivate, Lecithin, Menthol, Olive Oil, Sorbitan Olivate, Squalene, Stearic Acid, Vanillyl Butyl Ether
Bath Salts: Arnica, Epsom Salt, Sea Salt, Lavender, Sandalwood, Sunflower Seed Oil
Lip: Apply to lips using built-in tube applicator or squeeze a small amount onto finger and apply to lips. Reapply as needed throughout the day.
Soothe: Soothe is made from gentle, natural ingredients, so apply freely to loosen up joints and muscles as part of your daily regime. Apply or reapply as needed during the day to treat stiffness or mild soreness. A quarter-sized amount in your palm will cover joint areas and small muscles (we suggest using more for larger areas). Rub in well until absorbed, and wash your hands thoroughly after application.
Bath Salts: Pour 2 scoops of bath salts (with the scoop provided) into a warm bath. Soak and enjoy!
Our products are guaranteed and can be returned within 14 days of purchase for a full refund if you're not totally satisfied.