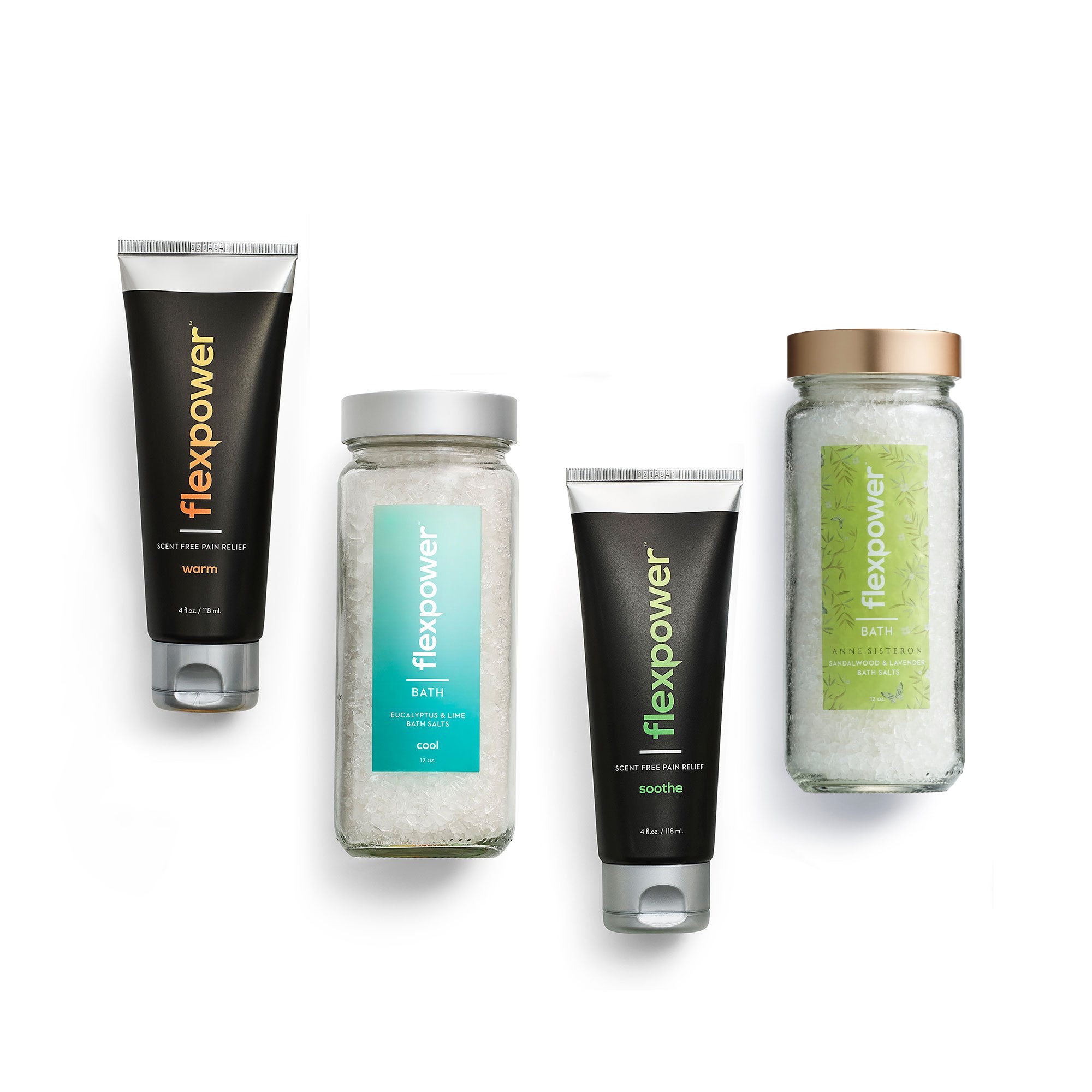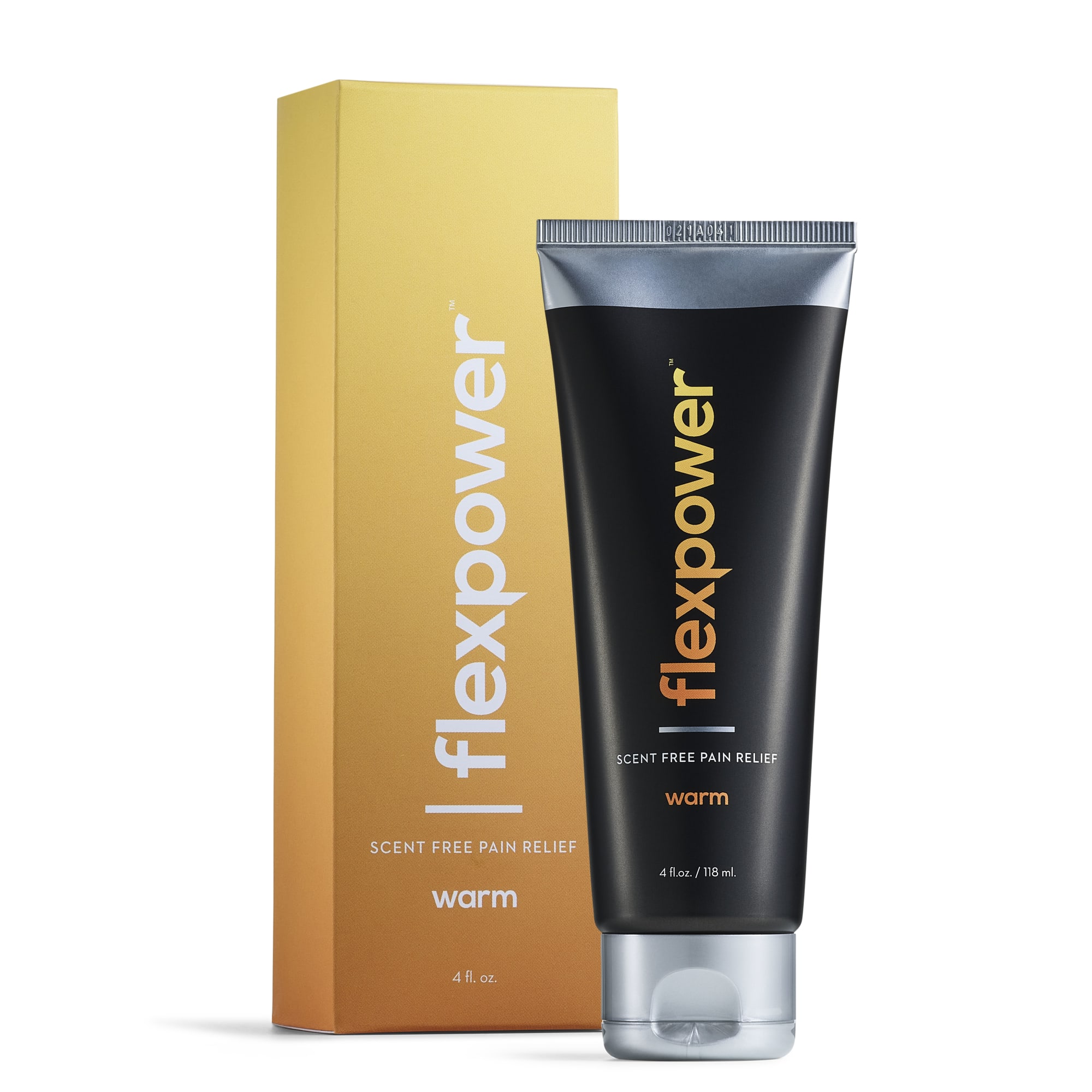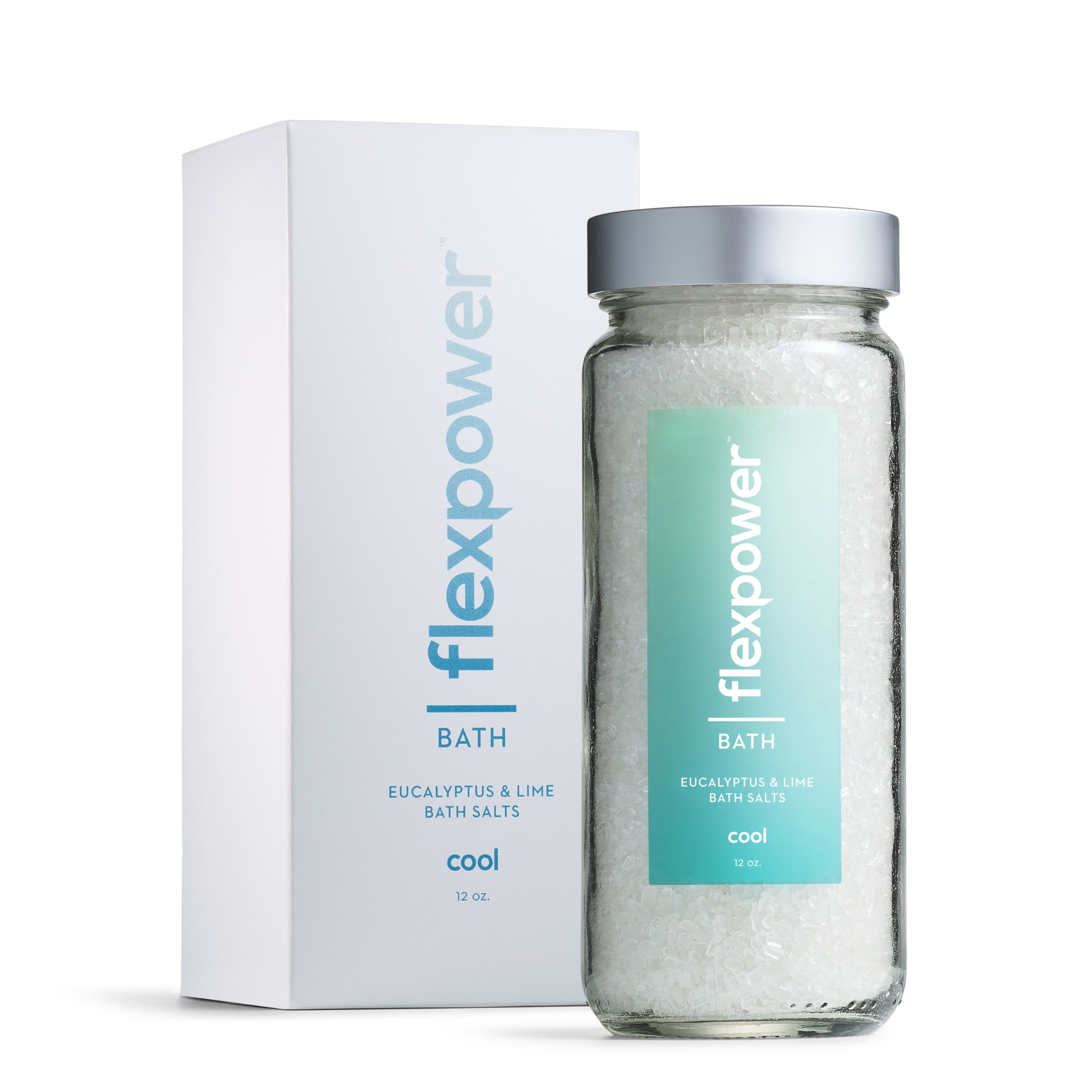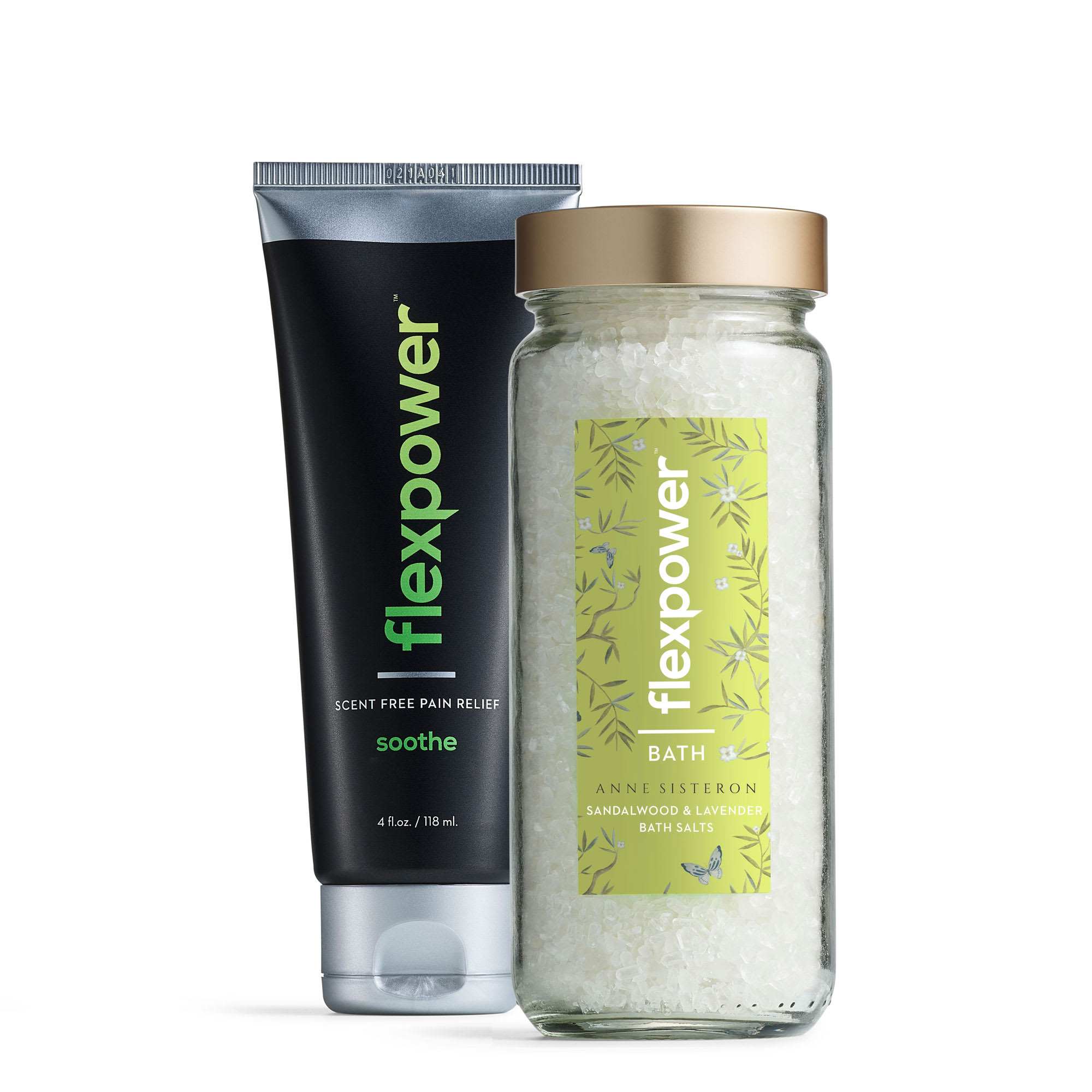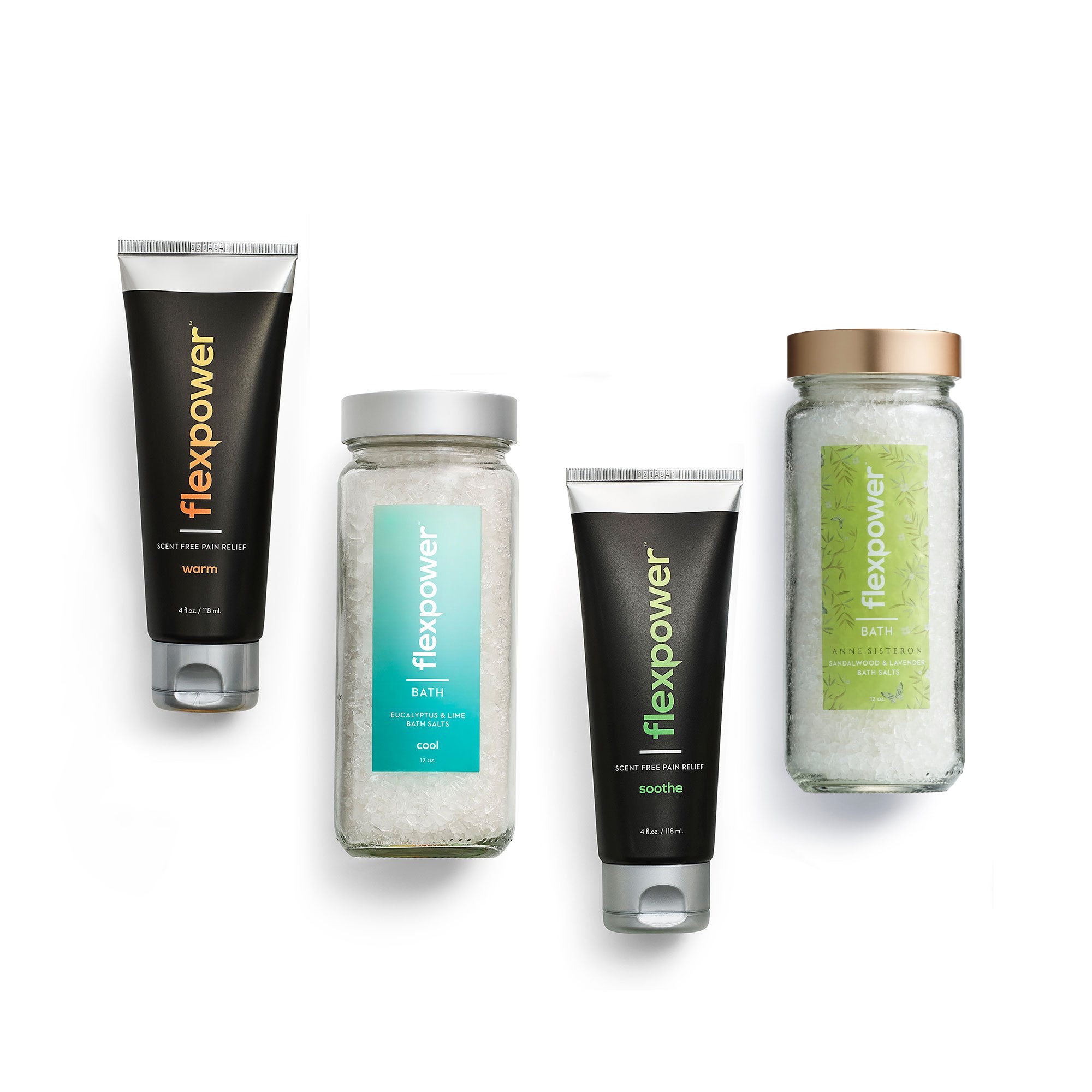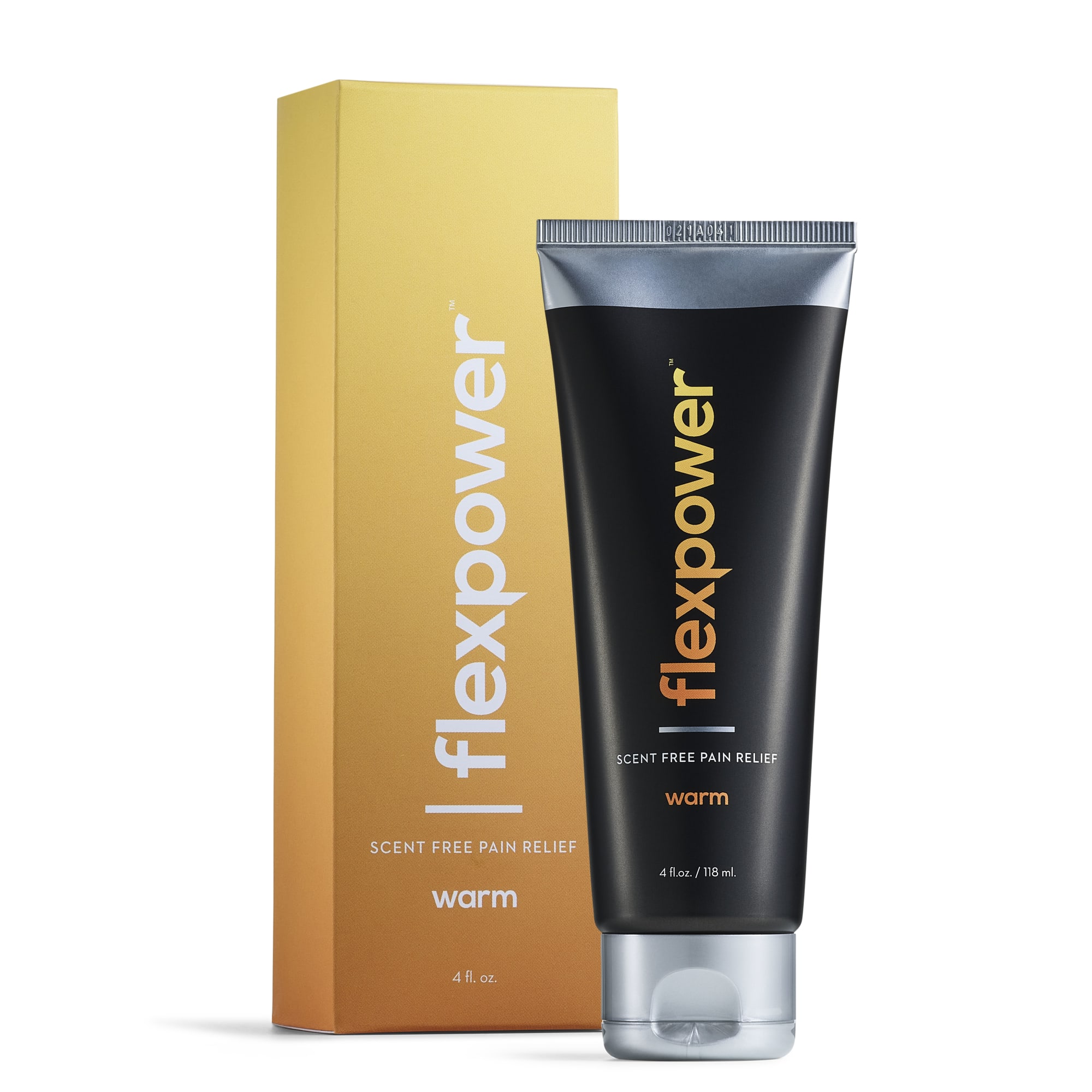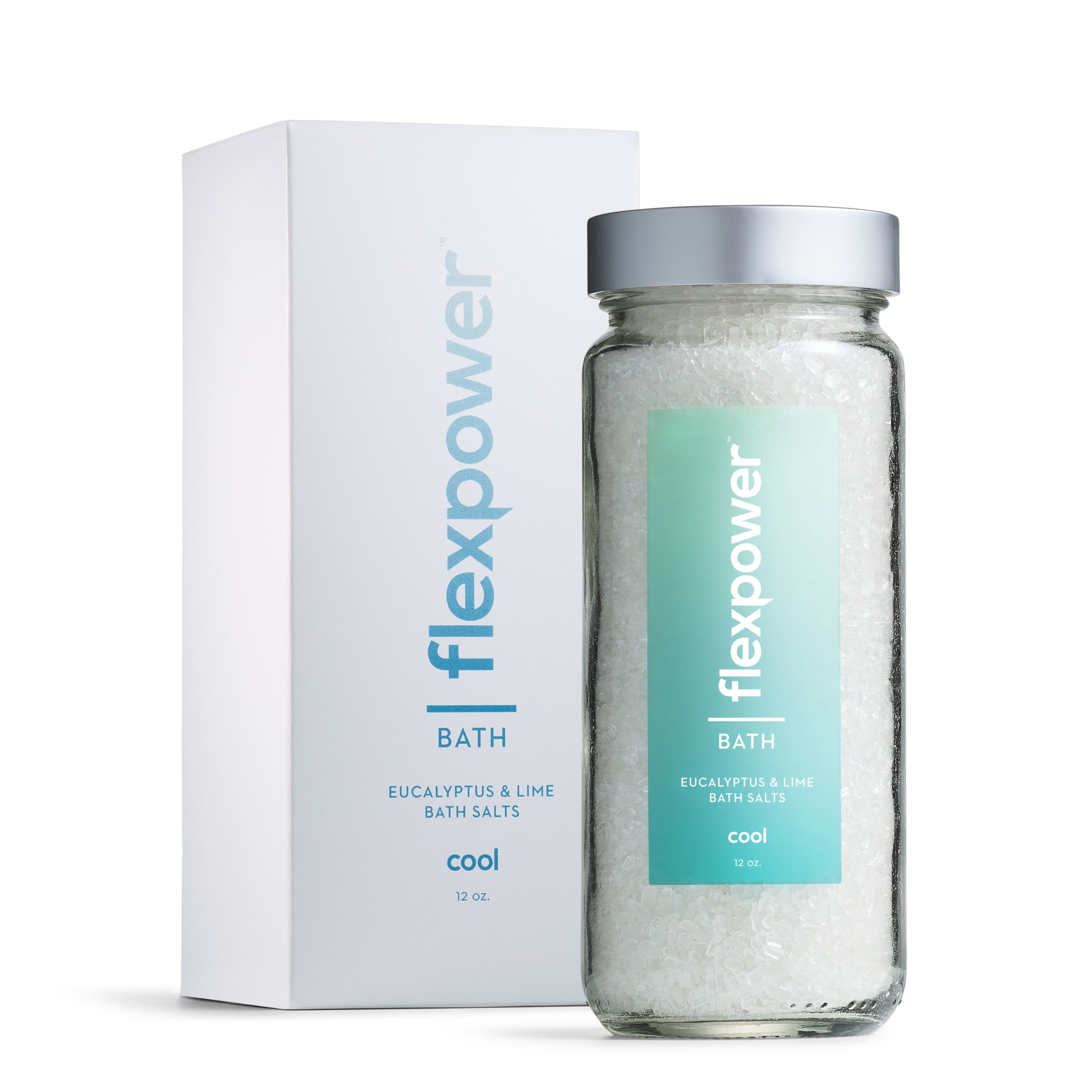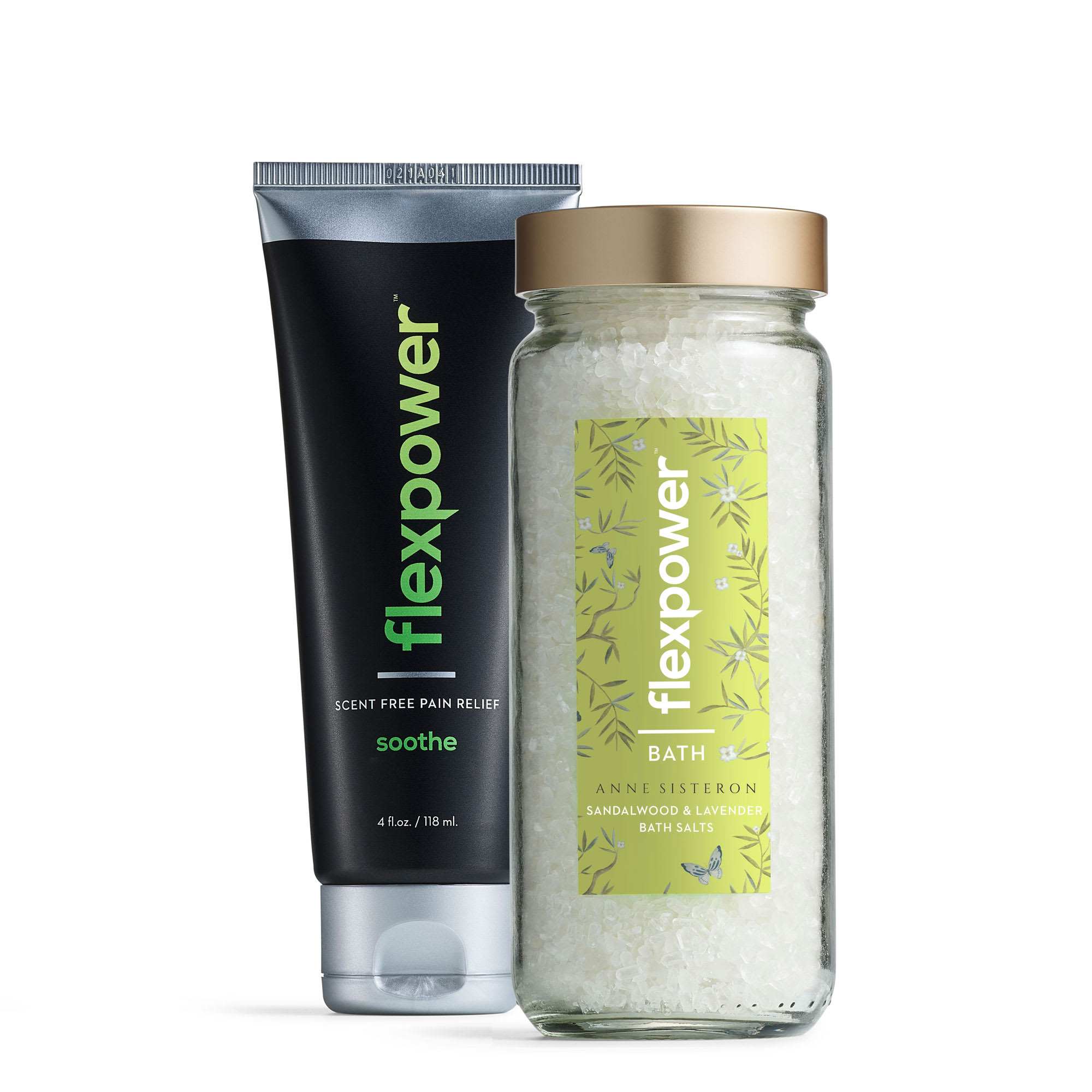 The Complete Flexpower Set
Description
Here it is. The complete Flexpower family, ready to take you from active days to lazy days, to recovery baths to "me time" baths. it's all here.
This is our unique approach to daily self-care all in one place - our powerful, scent-free lotions Flexpower Warm (with powerful deep heat relief courtesy of glucosamine) and Flexpower Soothe (Arnica and Eucalyptus combining for a gentle, tingly, cooling sensation perfect for every day), as well as our Arnica and Vitamin E-enhanced bath salts, Flexpower Cool and Flexpower x Anne Sisteron.
Feel good isn't a wish or a hope. It's a choice you can make for yourself every day.