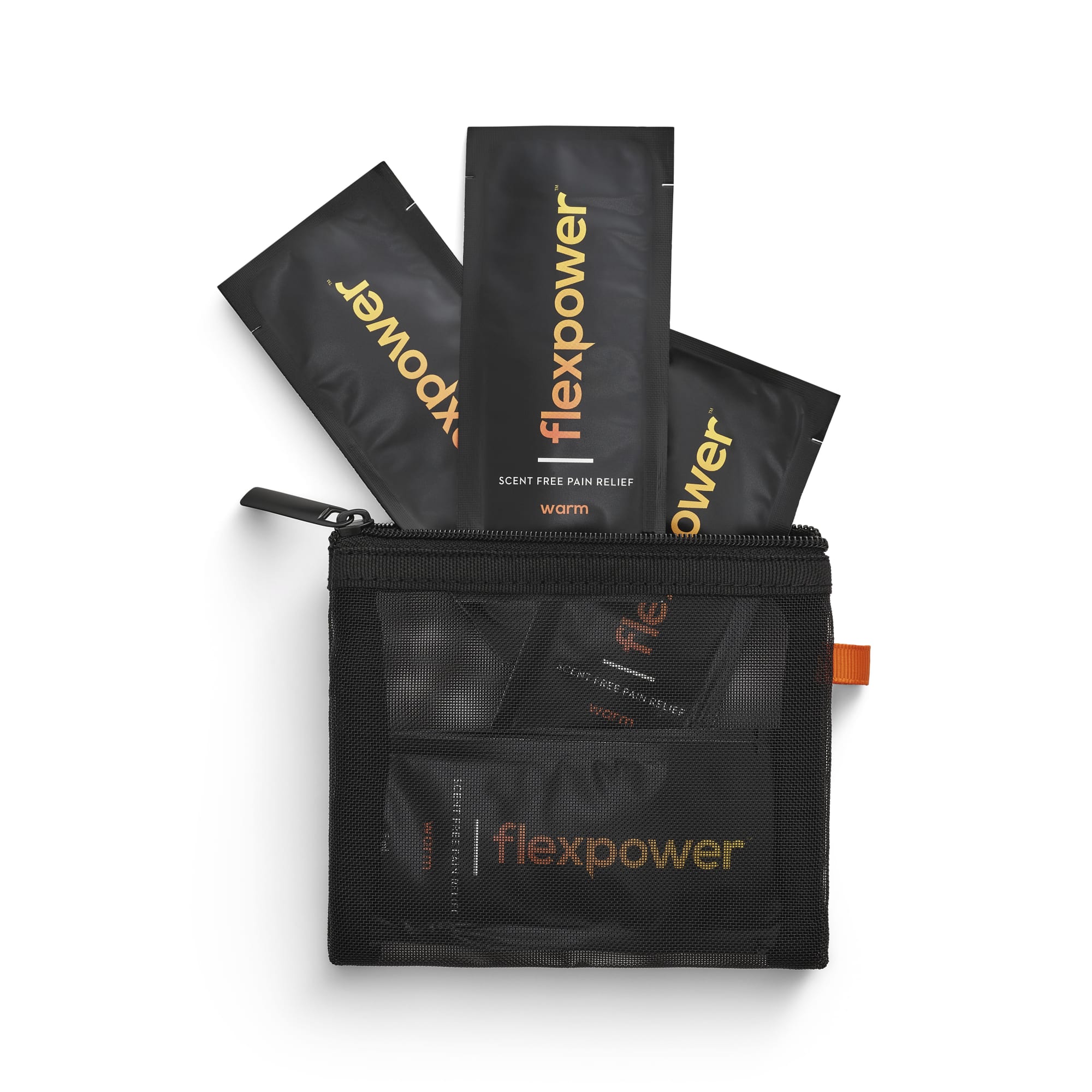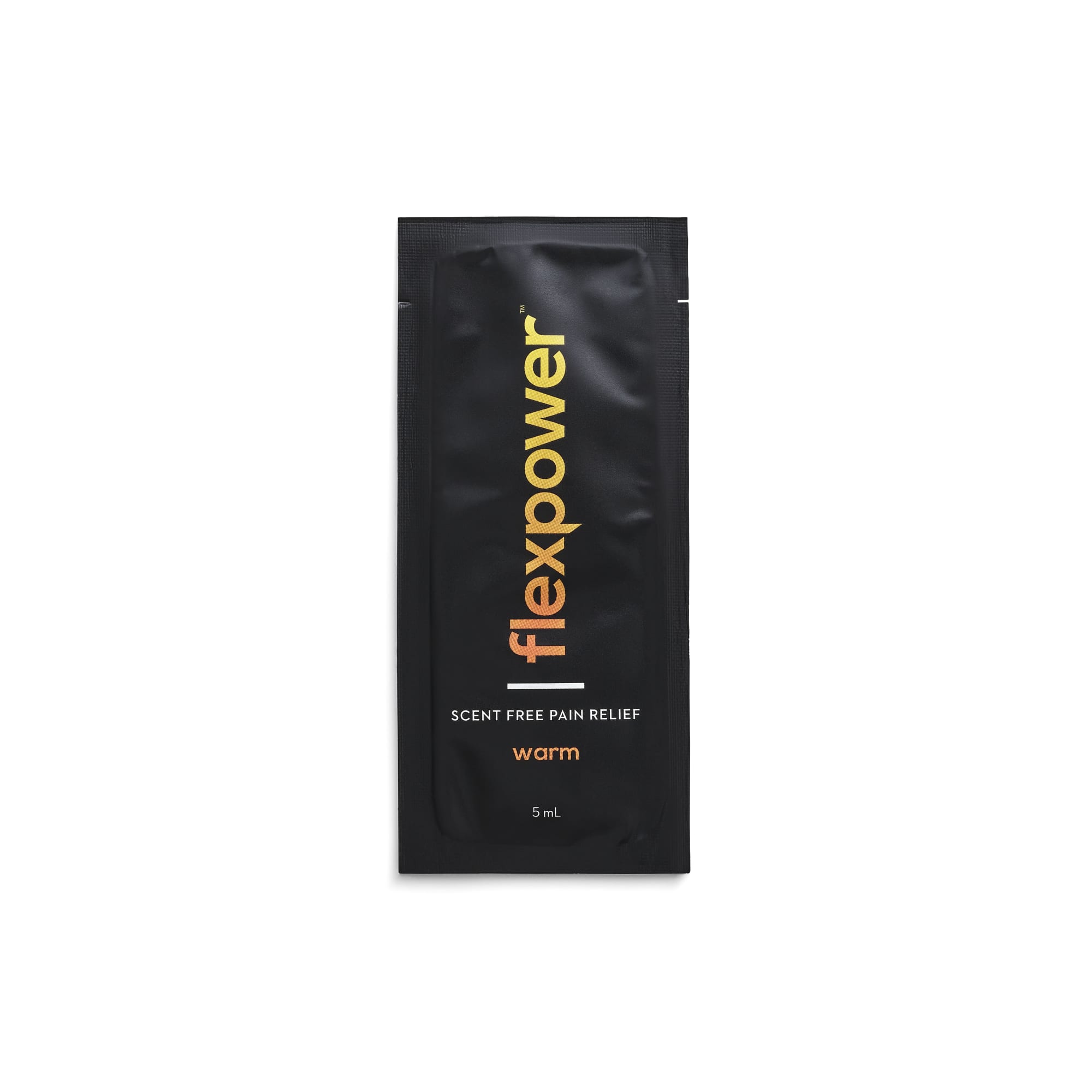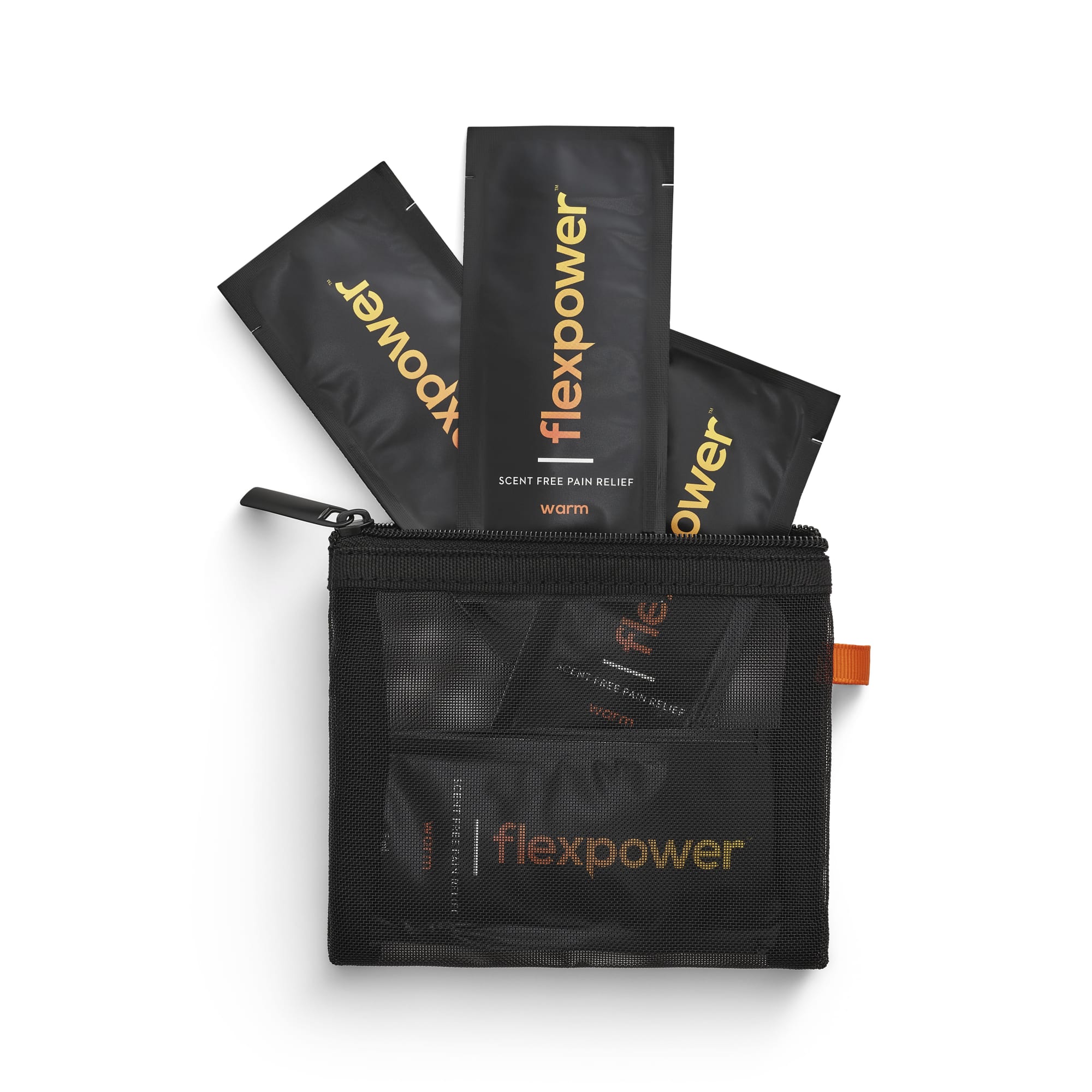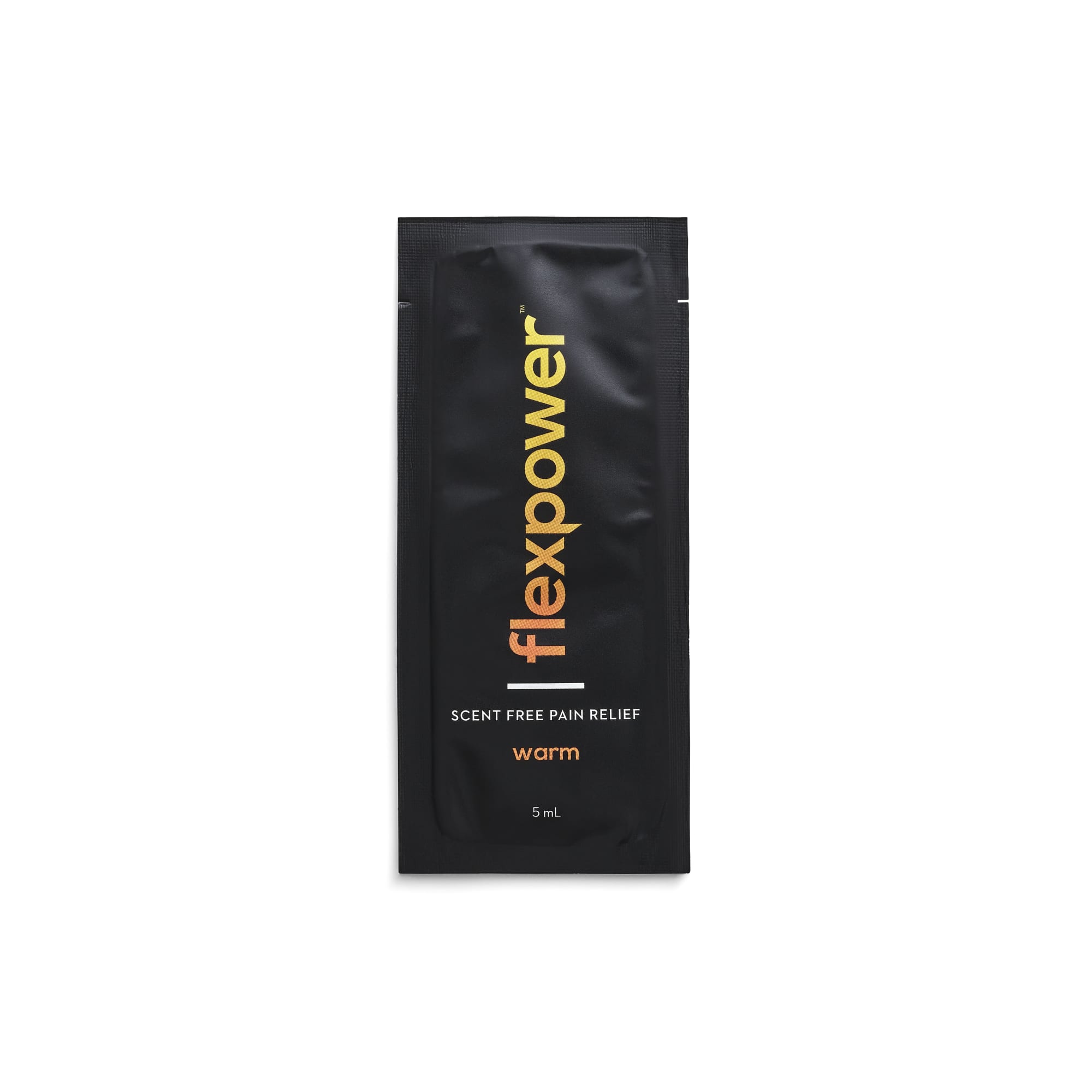 Pack of 6 Flexpower Warm Singles
Description
High performance. Non-toxic. Scent-free. This is pain relief that goes well beyond the gym. And now you have no excuse not to try some for yourself. 
Flexpower Warm is scent-free, warming pain relief that is there for you all day, every day. We understand wellness isn't a once in a while thing for you. It's in everything you do. 
However you use it, enjoy the peace of mind that comes with these safe, individual, single-use packets. Each six-pack comes in a reusable zippered black mesh pouch. Just grab and go. Don't let us slow you down.
Our products are guaranteed and can be returned within 14 days of purchase for a full refund if you're not totally satisfied. 
Trolamine Salicylate, Vitamin E, Lecithin, MSM, Acetyl Glucosamine, Butylene Glycol, Caprylyl Glycol, Caprylic/Capric Triglyceride, Ceteareth-20, Cetearyl Alcohol, Cyclopentasiloxane, Dimethicone, Disodium EDTA, Ethylhexylglycerin, Fragrance, Glyceryl Stearate, Isopropyl Palmitate, PEG-100 Stearate, Phenoxyethanol, Potassium Sorbate, Propylene Glycol, Vanillyl Butyl Ether, Water, Xanthan Gum
Squeeze a quarter-sized amount into your palm for small areas (knees, elbows) and slightly more for larger areas (backs, thighs). Rub in well until absorbed, and wash your hands thoroughly after application.
Apply Warm to joints and muscles as needed as part of your warm-up before exercise or activity; apply after exercise to relieve soreness and muscle pain as needed. Warm also works well to ease arthritis pain, or to enhance ultrasound and massage pain therapy.
Warm's heating sensation builds gradually, so allow the first application to rest 4-5 minutes before applying more. The application area may also reheat with additional activity or in environments like, say, a shower or sauna, so we recommend applying no more than 3-4 times daily as needed.