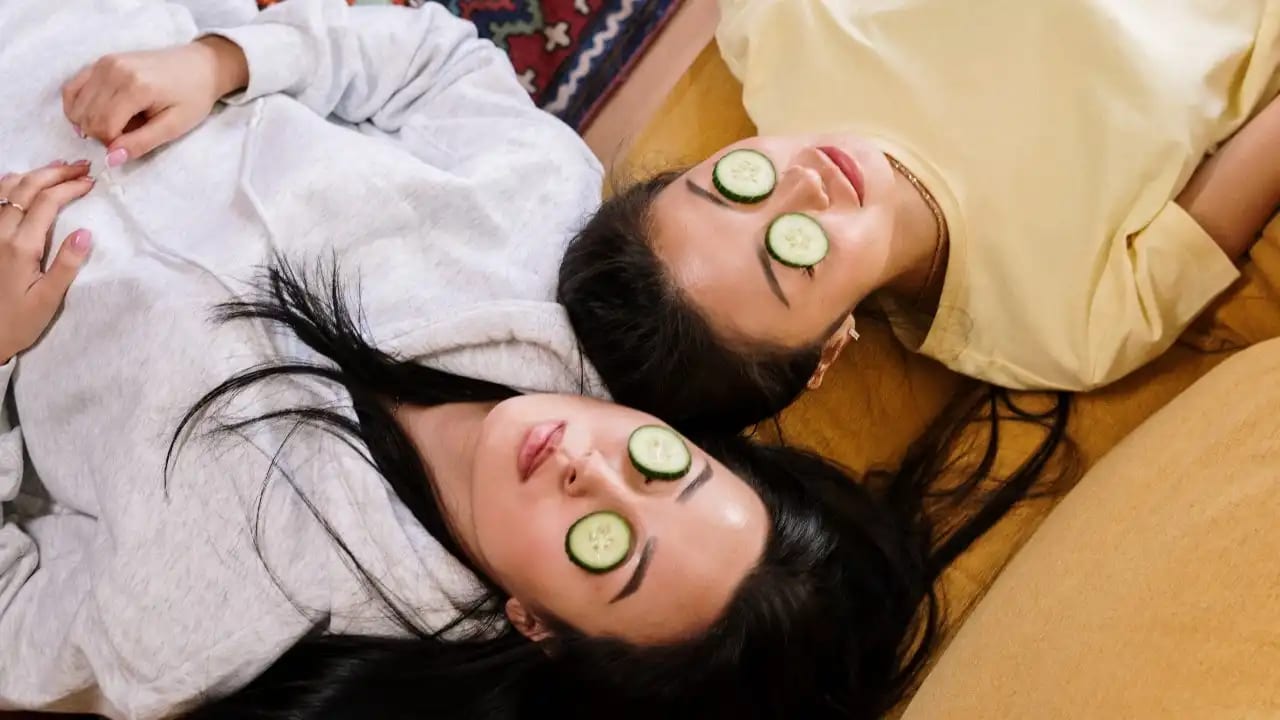 It's Better to Spa at Home
Circumstances have forced us all to think more creatively about our health and wellness. And that's never a bad thing.
From the start, Flexpower has always been about making the journey towards feeling good as easy and accessible as possible. We believe that  a few seconds can change your day and your outlook . So, clearly, we're not huge fans of situations where someone's health and wellbeing is taken out of their hands. 
Unfortunately, circumstances in the world caused gyms and spas to shut down, and left a lot of people searching for new routines despite some pretty serious limitations. But what if we told you that not being able to go to a professional, commercial spa might be better for you in the long run?
Consider the reasons why people go to spas in the first place. It's not all for the ambiance. We go to spas to create space in our lives. A little "me" time that helps alleviate stress and promote relaxation. Why does this only have to be a once or twice a year thing? Why do we wait for Christmas or Valentine's Day and hope to be gifted one hour of self-care? 
To create a spa experience at home and help make it something you choose to incorporate into your own personal feel good routine without having to schedule time and make special trips, start simple. 
Dim your lights, or find a dimly-list space

Light a scented candle or incense

Put on soothing music at a low volume, preferably something without distracting lyrics (but this is your time, so go with whatever you feel) 

Relax in a warm tub (we recommend adding some Flexpower Soothe). If you don't have an access to a tub, wrap your head in warm towels

Deep breaths. A lot of them. close your eyes. Focus on those deep breaths

Once you've relaxed and calmed, use a face and body scrub of your choice to exfoliate
That's a simple, easy-to-replicate basic home spa experience. If you truly miss some professional expertise, you can experiment with more advanced techniques, too. 
Lomi Lomi Therapy
An ancient Polynesian massage technique, Lomi Lomi is built around the belief that sickness is caused by tension, and that harmonizing the body is the key to healing. Essential oils and slow, methodical massaging of the muscles, and you can achieve some of the benefits yourself by creating a calm atmosphere, and slowly working through your muscle groups using Coconut oil, Jojoba oil, Grapeseed, Almond oil or Sesame oil.
Balneotherapy
Essentially the use of mineral baths to help relieve body pain (it's a common treatment for fibromyalgia), Balneotherapy really boils down (no pun intended) to a warm bath with Epsom salt and sea salts. Those happen to be the two key ingredients in Flexpower Soothe Bath Salts and Flexpower Cool Bath Salts (with the extra boost of Vitamin E), so we've made this one even easier. 
Aromatherapy
Aromatherapy works by stimulating the smell receptors in your nose, aromatherapy, which then sends messages through the nervous system to the limbic system — the part of the brain that controls emotions. So the right scents can help you calm down, relax, and feel good. Find your scent, whether it's in the form of a candle or essential oils, dim the lights, and breath deeply. 
So instead of thinking about it in terms of what you aren't able to do or how your wellness regime has been impeded, think about all the ways you can take it into your own hands with creative, fun, and – most importantly – frequency.